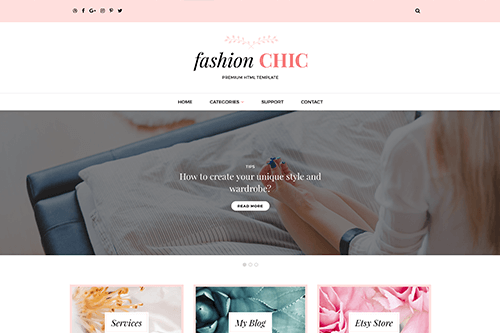 Introducing the Fashion Chic HTML Template
Packed with powerful functionality and beautiful design, Fashion Chic makes it easy to create a stunning lifestyle or fashion blog.
This HTML template is a versatile starting point for your own blog design, or for conversion into a CMS of your choice. The powerful widgets will seamlessly integrate your social media presence.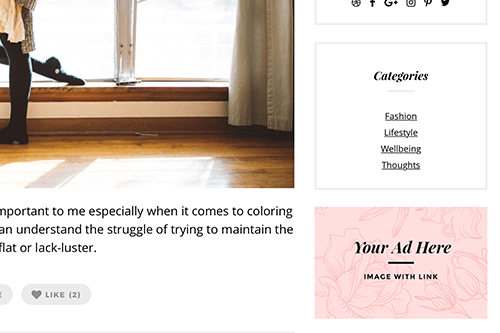 Fully Responsive
Fully responsive, this template is designed to flow and resize intelligently whether your visitor is using a tablet, phone, or desktop computer.
You don't need to change anything, it all happens automatically!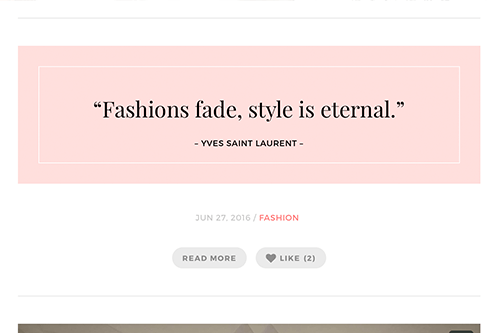 Multiple Layouts
Choose from a range of different layouts, with page templates for different types of content including text, images, and video.
You don't just get a single template, but a whole pack of different page types.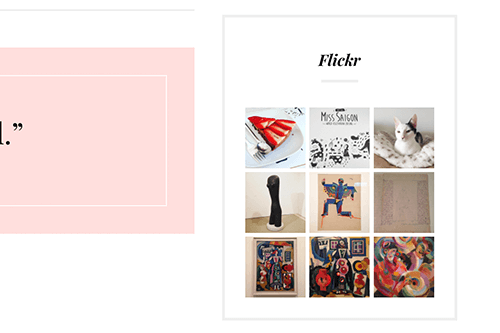 Social Widgets
Just enter your own credentials to quickly get Instagram, Dribbble, and Flickr functionality in your template.
Give people a powerful way to connect with you outside of just your blog, and showcase your latest content.