Ecwid vs Shopify: Which Platform Is Best For Making An Online Store?
With the rising demand for shop from home experiences, even brick-and-mortar businesses are now switching to online stores. If you're still thinking about making an online shop for your business and not sure which platform to use, this guide is for you.
Finding the best eCommerce platform to host your online shop is one of the biggest challenges of the store setup process. There are many choices out there and Ecwid is a popular name that will come up in your searches.
Of course, everyone will recommend you to use Shopify instead. But Ecwid has a free plan and even its premium plans are more affordable. So, which platform is best for your business?
Don't worry, we'll help you decide. In this guide, we compare the features of both Ecwid and Shopify to see which platform is best to make your online shop. Let's get started.
Download hundreds of stunning Shopify themes and templates with an Envato Elements membership. For $16 per month, you have unlimited access to a growing library to thousands of themes, fonts, web templates, graphics, and more.
What is Ecwid?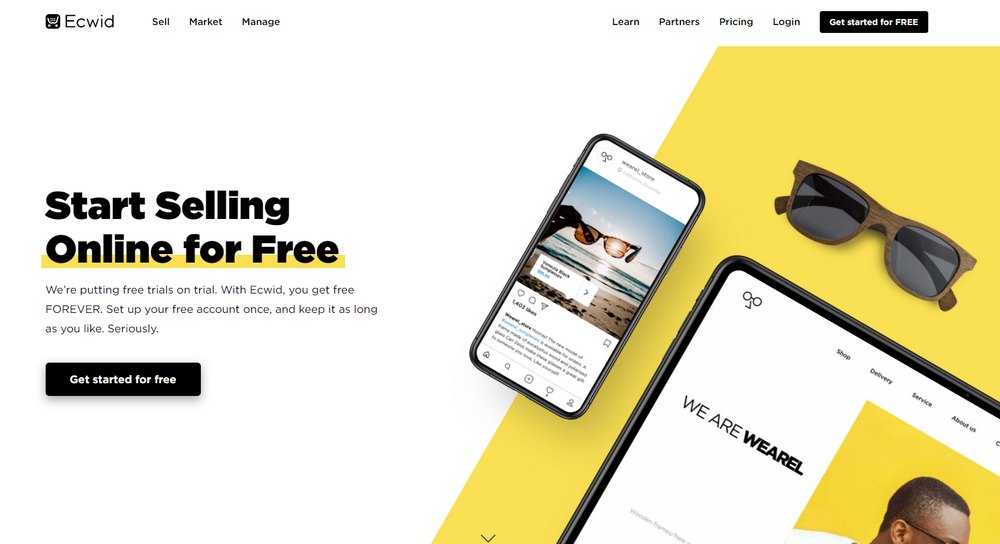 Ecwid is an eCommerce platform that allows users to setup an online store to sell products across multiple channels, including your existing websites.
While Ecwid has features similar to platforms like Shopify, it works quite differently. Ecwid allows you to setup a simple store website to sell online. But its main function is as a plugin to add a shop to a website you already have. Or sell your products on social media channels.
In fact, the name Ecwid is shortened from "eCommerce Widget". If you have a WordPress, Tumblr, Wix, or Squarespace website, you can use Ecwid to add a shopping cart and sell products from your existing site more conveniently.
Why Use Ecwid?
If Ecwid is just a plugin, why use it instead of a platform like Shopify? Well, there are many benefits of using Ecwid. It's especially more beneficial to businesses that already have a website and want to minimize the costs.
Here are just a few more reasons to use Ecwid.
Integrates with Third-Party Platforms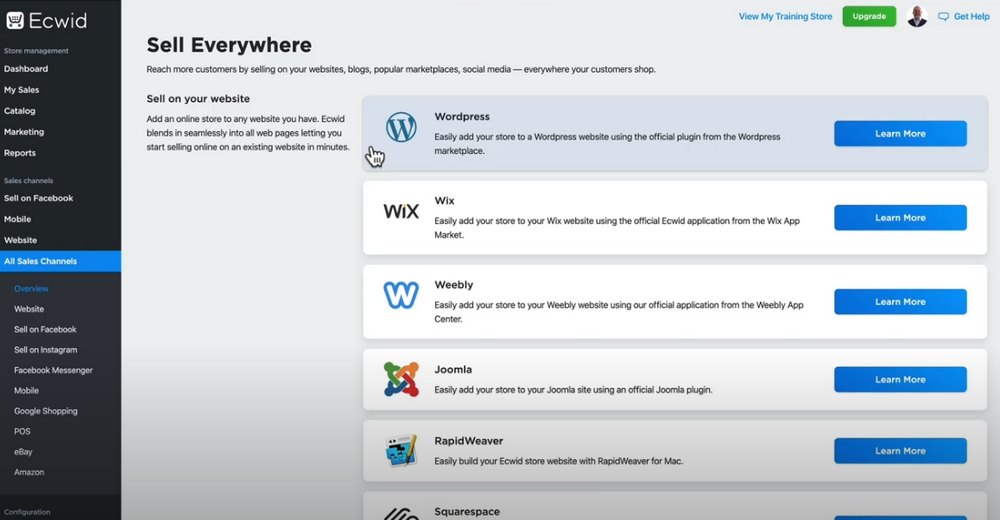 The biggest selling point of Ecwid is its ability to integrate with other platforms. You can easily setup your shop with an inventory using Ecwid and connect it with WordPress, Blogger, Tumblr, or Squarespace to turn your site into an online store with a shopping cart.
Ecwid is especially useful for WordPress users as it integrates quite well with the platform and it's much easier to setup than WooCommerce.
In addition, you can sell your Ecwid products on Amazon and eBay as well.
A Generous Free Plan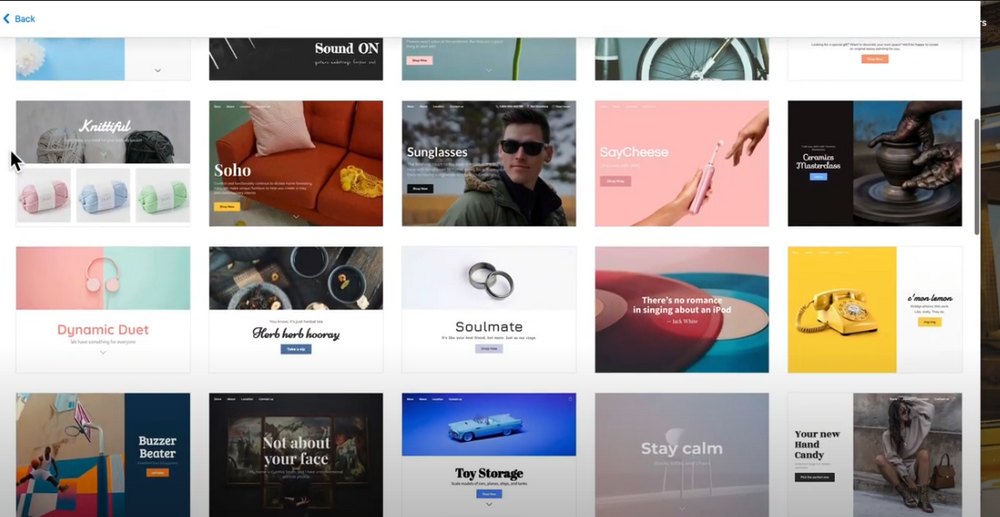 Unlike most other eCommerce platforms, Ecwid offers a very generous free plan to let you setup a shop without having to break the bank.
The free plan, however, is limited. It only allows you to add 10 products to your store. But it's more than enough for smaller stores like niche shops that sell single products.
No Transaction Fees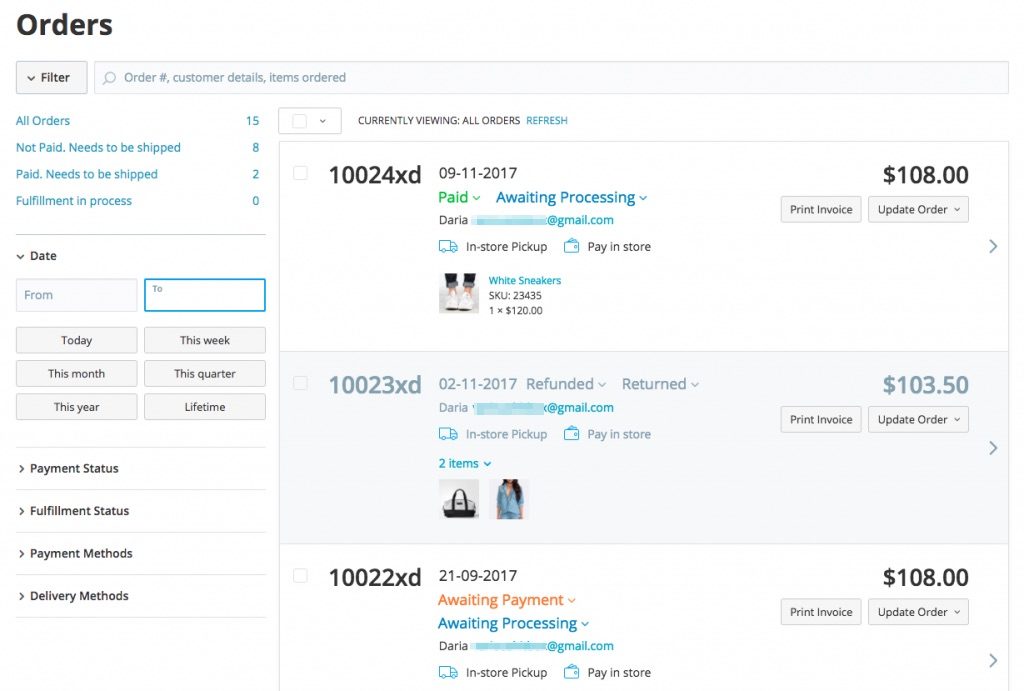 Another great benefit of using Ecwid is that it doesn't charge any platform fee or transaction fees for processing orders.
Even the free plan is completely free to use. The only fees you'll have to pay are the ones charged by your payment processor (eg: PayPal, Stripe).
Sell Products on Social Media
You can also connect your social channels with Ecwid to sell your products directly on social networks. Ecwid supports integration with Facebook, Instagram, SnapChat, Pinterest, and more.
Simpler Advertising Campaigns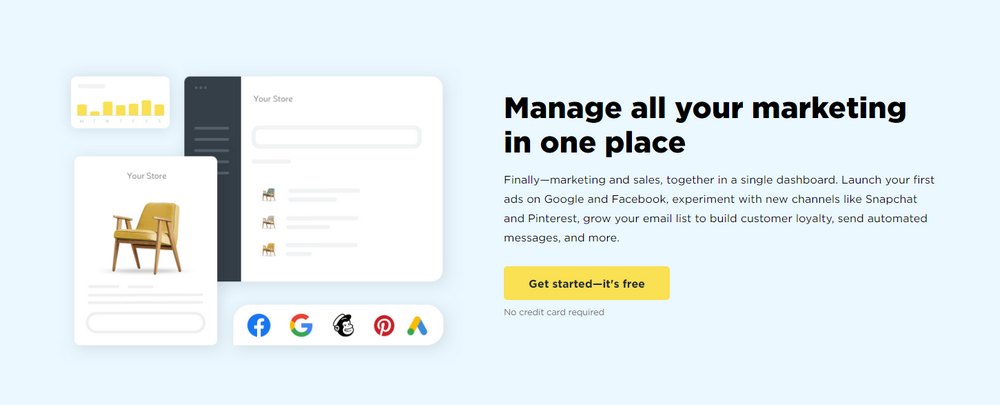 Marketing your products with ad campaigns is an important part of promoting your shop and generating more sales. Ecwid has a dedicated marketing platform just for this task.
It allows you to setup all your Facebook Ads, Google Shopping, and Pinterest ad campaigns from a single dashboard and manage them all in one place. It also features automated Google Shopping ads.
Pros of Using Ecwid
Easier to setup and get started for beginners
Perfect for setting up a small or niche online store
Ability to sell on multiple platforms and social channels
A great free plan with no transaction fees
Ability to manage all your promotional campaigns in one place
Includes a Point of Sale (POS) system
Cons of Using Ecwid
The website builder has very limited features
Not a suitable choice for stores with bigger inventories
Lacks support for dropshipping
Limited free plan
How Much Does Ecwid Cost?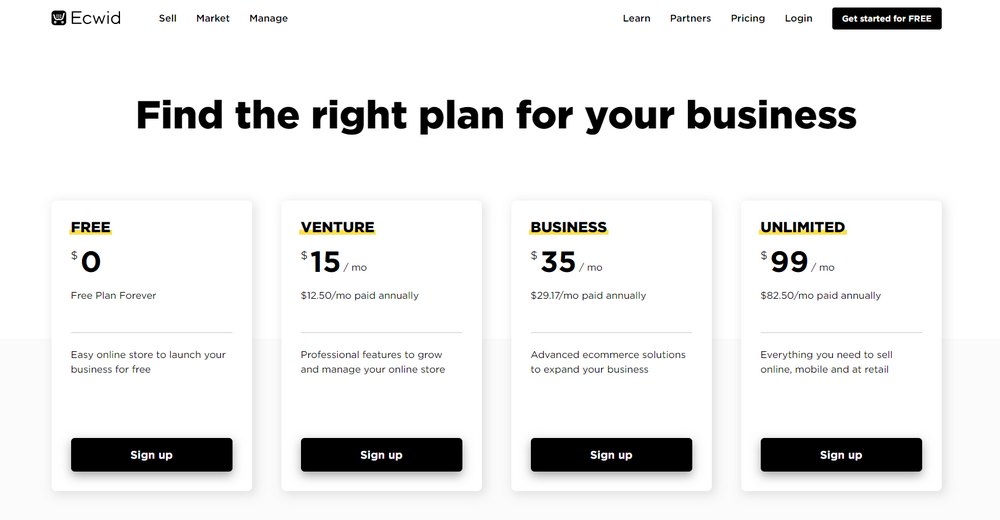 The free plan only allows you to host up to 10 products. And it doesn't allow you to sell digital products, integrate with social channels, or use the POS system.
However, there are affordable paid plans you can use.
Venture: At $15 per month (or $12.50 a month annually) this plan lets you host up to 100 products, sell digital products, and sell on social channels.
Business: At $35 per month (or $29.17 a month annually) this plan lets you host up to 2500 products, sell digital products, and sell product variants, and sell on Amazon and eBay.
Unlimited: At $99 per month (or $82.50 a month annually) this plan gives you unlimited access to the platform with the POS system.
What is Shopify?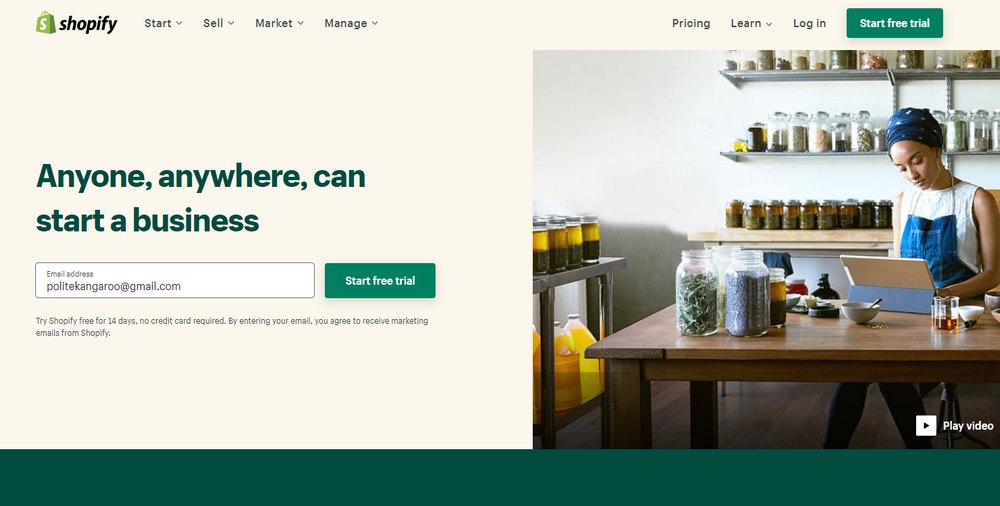 With more than 1.7 million businesses using the platform, Shopify is arguably the most popular eCommerce platform for building online shops.
Shopify and Ecwid have many things in common. But Shopify is much bigger and more convenient than Ecwid.
For starters, Shopify allows you to setup a fully functional and professional-looking online store directly on the platform to start selling. It also features a website builder with drag and drop functions as well as lots of templates and themes to choose from.
Why Use Shopify?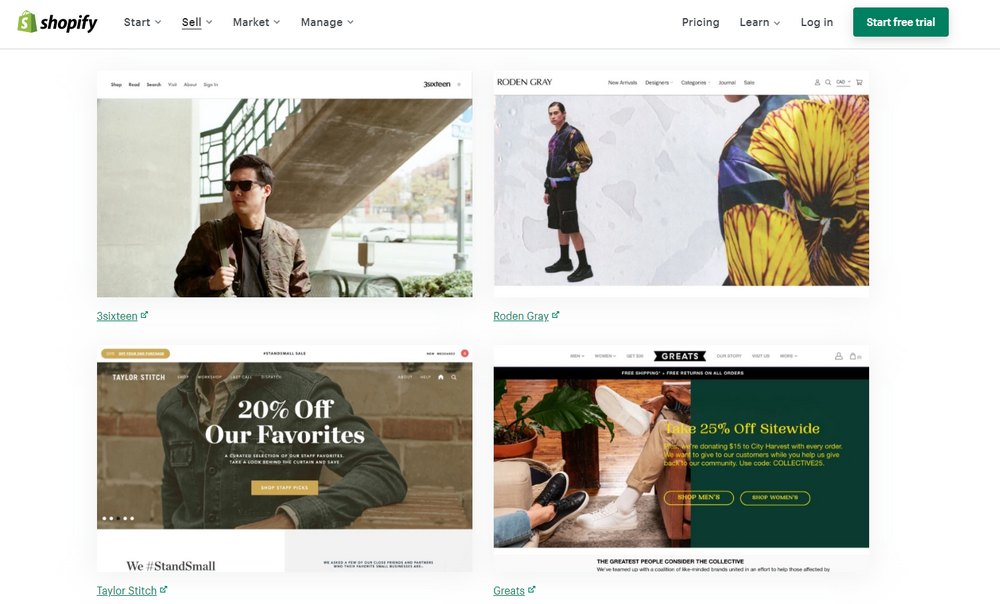 Shopify is the perfect platform for building online stores for new businesses, brands, and shops of all sizes.
It includes an extensive library of apps that allows you to connect with third-party platforms. You can even sell dropshipping products directly on Shopify to make a store without having to manage an inventory.
Here are a few more benefits of using Shopify.
Setup a Complete Online Store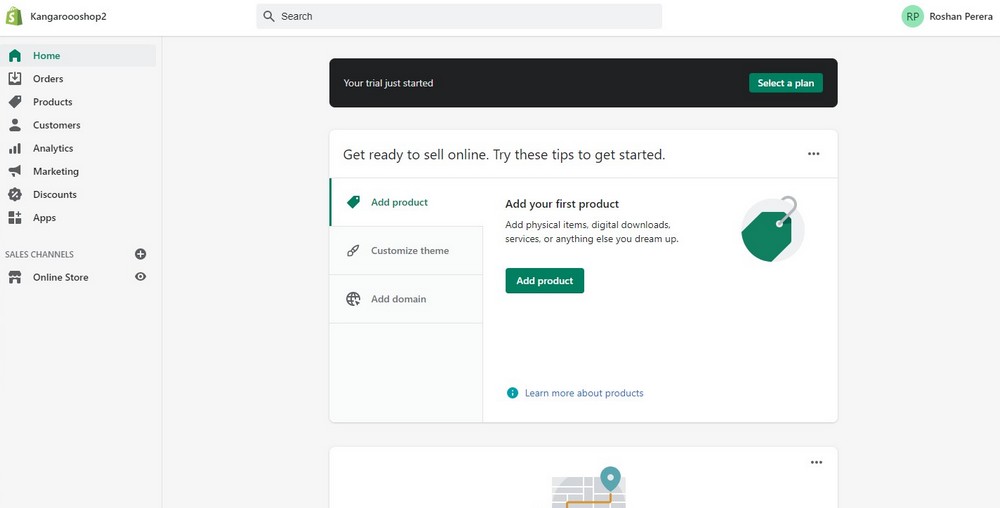 Everything from setting up your store, choosing template designs, and customizing your shop can be done in Shopify without any prior experience.
Shopify is a beginner-friendly platform and offers all the tools you need to build an online store to sell all kinds of products, both digital, physical, and subscriptions.
Sell on Social Channels
Similar to Ecwid, you can also connect Shopify with social channels to sell products on multiple platforms.
You can integrate your Shopify store with Facebook, Instagram, Amazon, and eBay to promote and generate more sales.
Add Unlimited Products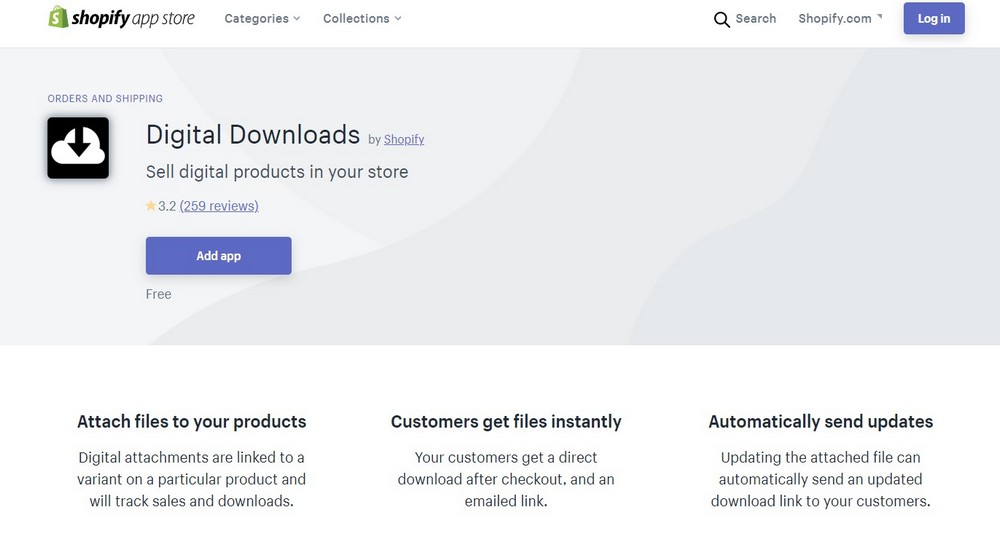 All Shopify plans allow you to host unlimited products on the platform. The online store and the ability to sell on social channels are also included with every pricing plan.
Access to POS System
Unlike Ecwid, which gives access to the POS system only through the $90 per month plan, all plans on Shopify include access to its Point of Sale system. Which is more than enough to sell your products even door-to-door.
Thousands of Apps and Themes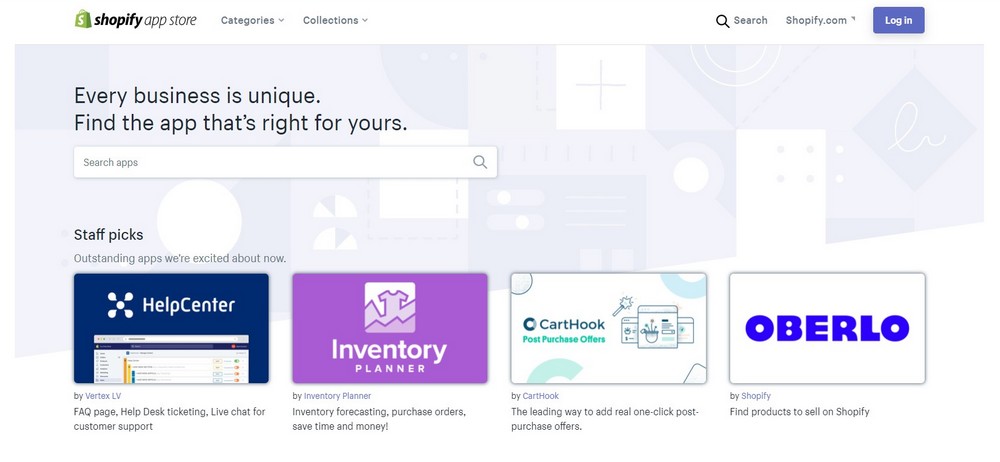 Shopify offers more customizable templates and themes for setting up beautiful online stores. You can even buy and use themes from third-party marketplaces to make your shop look more unique (see our Shopify themes list).
With Shopify apps, you can add more advanced functions to your stores, like dropshipping, email marketing tools, payment processors, and more.
Pros of Using Shopify
Setup an online store using an easy to use website builder
Ability to sell on social channels, Amazon, and eBay
Host unlimited products in your store
Sell dropshipping products
Get cheaper credit card processing with Shopify Payments
Access to lots of themes and third-party apps
Cons of Using Shopify
Expensive pricing plans
Charges a 2% platform fee for using third-party payment processors
No free plan
How Much Does Shopify Cost?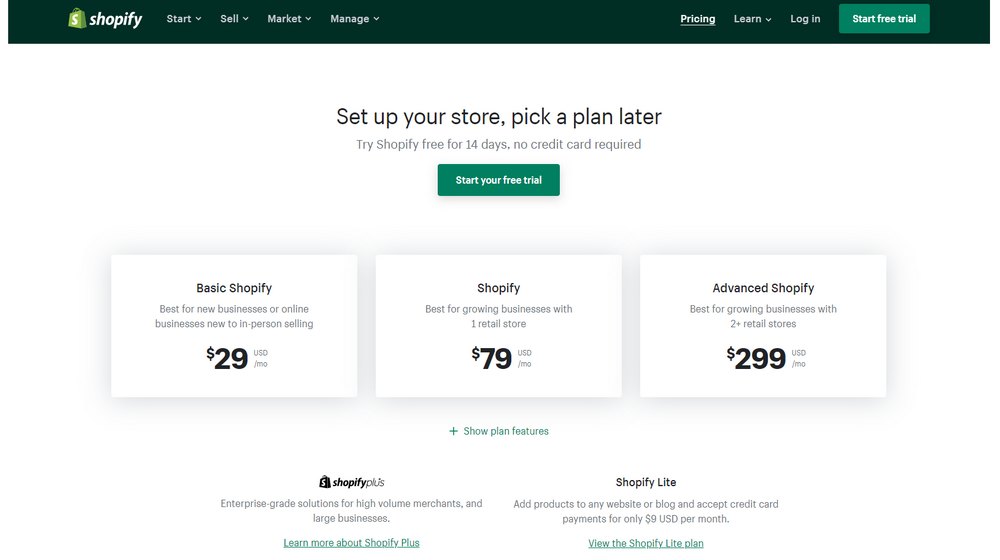 Shopify doesn't have a free plan but offers a free trial for testing the platform. And there are 3 main pricing plans to choose from.
Basic: At $29 per month, this plan allows you to setup a complete online store. Includes a 2.9% + 30¢ USD transaction fee for Shopify Payments or 2% platform fee
Shopify: At $79 per month, this plan gives you access to more advanced features like international domains and pricing. Includes a 2.6% + 30¢ USD transaction fee for Shopify Payments or 1% platform fee
Advanced Shopify: At $299 per month, this plan offers everything the platform has to offer. Includes a 2.4% + 30¢ USD fee transaction fee for Shopify Payments or 0.5% platform fee
In addition, there's a limited $9 per month plan that allows you to sell products on social channels and existing websites. This plan, however, doesn't include an online store.
Ecwid vs Shopify: Which Platform Should You Use?
It's difficult to answer this question. Mainly because Ecwid and Shopify have different strengths and weaknesses that you can take advantage of depending on the type of shop you're building.
Ecwid free plan is perfect for giving the platform a test drive and even for seeing if eCommerce is right for your business. If you're making a store to sell a limited number of products. And already have a WordPress website. It's worth giving Ecwid a try. It will help you save a lot of money.
If you're looking for a complete solution to build and manage a fully functional online store, Shopify is a more suitable option for you. It has more options for customizing your store and lets you host unlimited products.
Also, read our best CMS for eCommerce websites comparison to find more great options for building online stores.