Blog
Tips and advice for using WordPress, customising themes, working with plugins, and much more.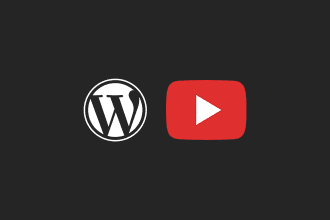 YouTube has made many multi-million-dollar stars over the last few years. YouTubers such as Felix Kjellberg (PewDiePie) makes over $12 million per year by just playing video games. Michelle Phan makes over $3 million from her makeup tutorial videos. All thanks to their YouTube channels. If they can do it, you can too!
Most YouTubers often give up their attempt at making a successful YouTube channel after a few weeks. Mostly because creating and growing a YouTube channel from scratch can be tough. Often, getting your first 1,000 subscribers is the most difficult part.
You may have already tried sharing your channel on Facebook and asking your friends to subscribe. Truth is, it's not that easy to get more subscribers. It takes a lot of work.
One effective strategy that most YouTubers don't tell you about is building a video website to promote your YouTube channel. Believe it or not, it's actually an effective way to get more subscribers and more views for your videos. How does it work? Let's find out.
Read More