Blog
Tips and advice for using WordPress, customising themes, working with plugins, and much more.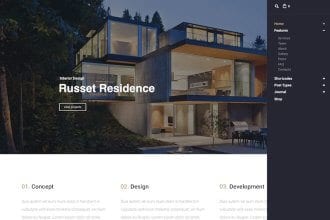 One of the many benefits of building a website with WordPress is having the ability to choose a theme design that's most suitable for your industry.
There's no need to buy a random WordPress theme and spend hours customizing it to fit your business. You can easily find a WordPress theme that's already been designed specifically for business websites related to your industry through most WordPress theme marketplaces.
Whether it's for a construction business website, a beauty salon, or a restaurant, there are WordPress themes for every business you can think of. And yes, that includes interior design themes as well.
Although, finding one of the best interior design WordPress themes can be a bit difficult, because unlike other business websites, the potential customers who visit your website will already have a keen eye for design (and they will judge your business and your brand reputation based on the design of your website!)
This puts more pressure on you when looking for the ideal WordPress theme. You also need to be aware of certain features before buying a theme for an interior design website. Keep reading to find out what they are.
Read More