35+ Best WordPress Themes for Writers & Authors 2022
If you're thinking of getting started as a professional writer or an author, the best thing you can do to build your reputation is to start a blog. Browse this collection of the best WordPress themes for writers to find a great design for your new website.
Many successful authors begin their careers with a blog. James Clear is one of the many authors who managed to land a book deal with a well-known publisher thanks to his personal blog.
Jeff Goins is another author who effectively use his blog to promote his work and books. There are many others who follow this same strategy to market their work and establish themselves as professionals online.
You don't need thousands of dollars or web design knowledge to set up a website. With WordPress, you can make a professional looking website for under $100 with just a few clicks.
There are plenty of great themes you can use to customize the design of your WordPress website to match your preference. In this post, we handpicked some of the best WordPress themes for writers and authors, as well as our tips for building a great site for writers. Pick a theme and start building your career online.
4 Tips For Building A Great Site For Writers
As an author or a writer, you're constantly promoting your work and books to your audience. Whether it's sharing a link on social media, networking with others, or promoting your services to clients, your website helps you build authority as a writer and help the audience discover your work more easily.
Here are a few tips you can follow to make your website more effective look more professional. You can also follow these tips when picking a WordPress theme for the website as well.
1. Add A Clean Header With An Author Profile
The header section is the first thing people see when they visit your website. The top half of your website needs to be crafted carefully to properly introduce yourself, your skills, and your work to your visitors.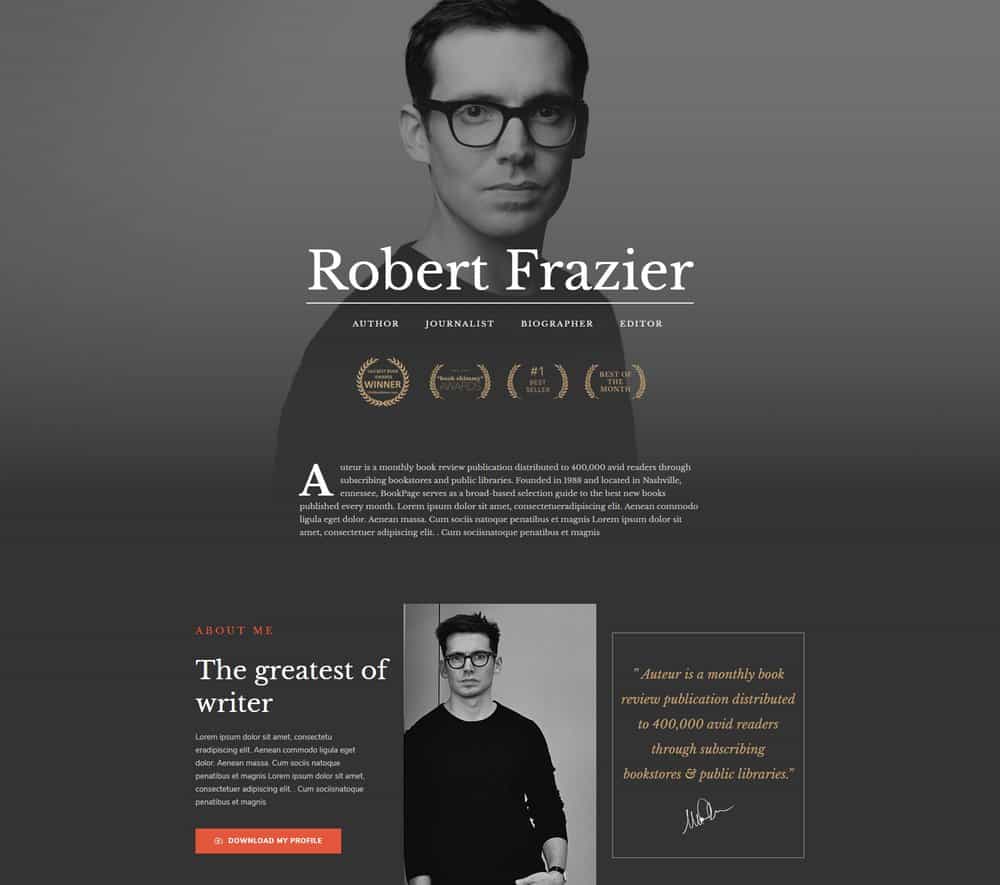 Make sure to pick a theme that features an attractive header section with space for featuring your author profile. Use this section to add a description about yourself and promote your work to your audience.
2. Use Content-Focused Blog Layouts
If you're familiar with writers like Austin Kleon and Ryan Holiday, the first thing you'll notice about their website is how frequently they publish blog posts to attract new visitors and to keep their audience engaged.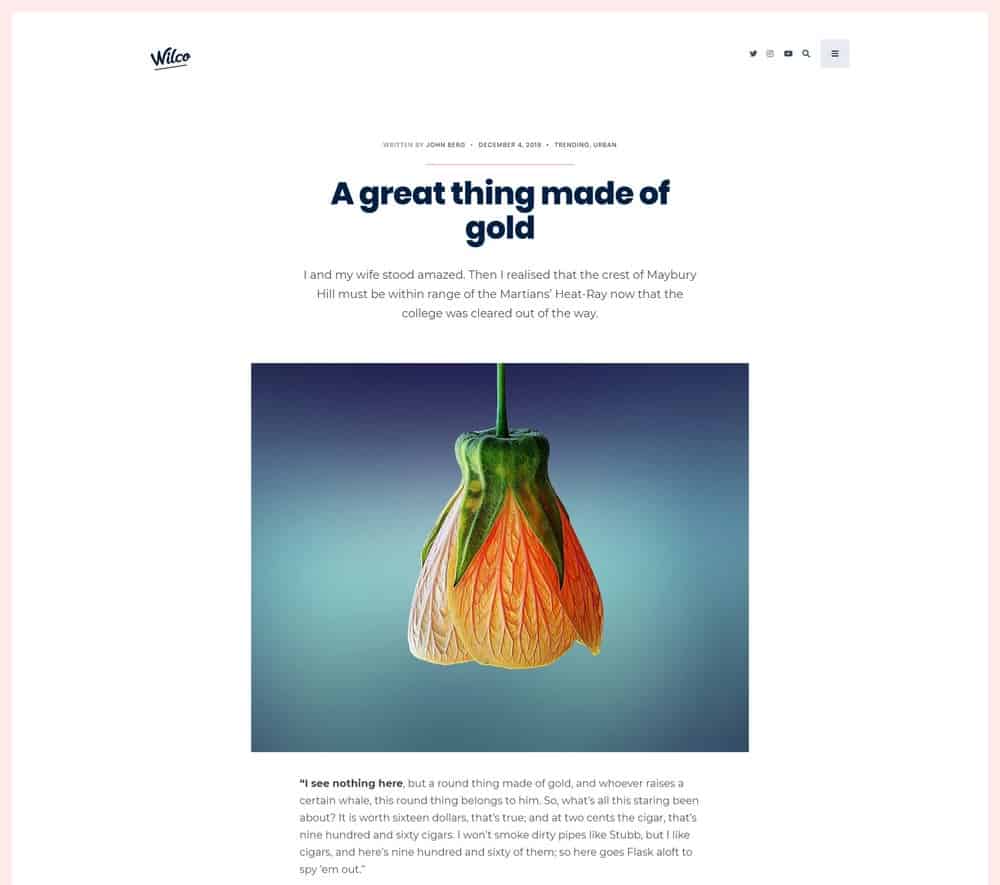 Use a WordPress theme that comes with a clean and modern blog layout that highlights its text content without any distractions. Then publish as many blog posts as you can to develop your authority over your competition.
3. Promote Your Books & Publications
You can also use your website as a landing page to promote your books as well as to sell books to your audience. Many WordPress themes for authors supports integration with WooCommerce, which allows you to sell your books directly from your website.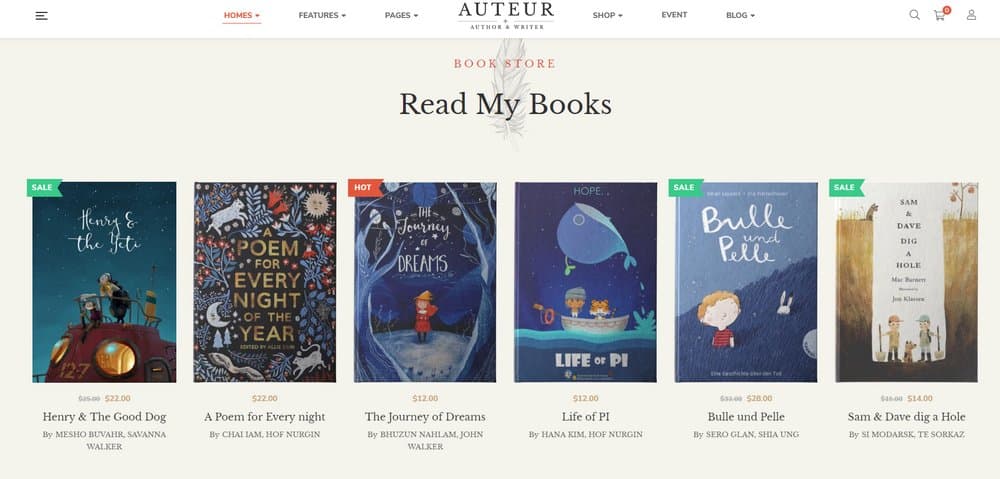 If you're a professional writer, you can use your website to showcase your published articles and other work in a portfolio section as well.
4. Aim For An Overall Minimalist Design
When making a website for a writer or an author, it's important to use a clean and clutter-free design. Writers are creatives who use words to create art. Stuffing too many images, widgets, and animations on your website will only make you seem like an amateur.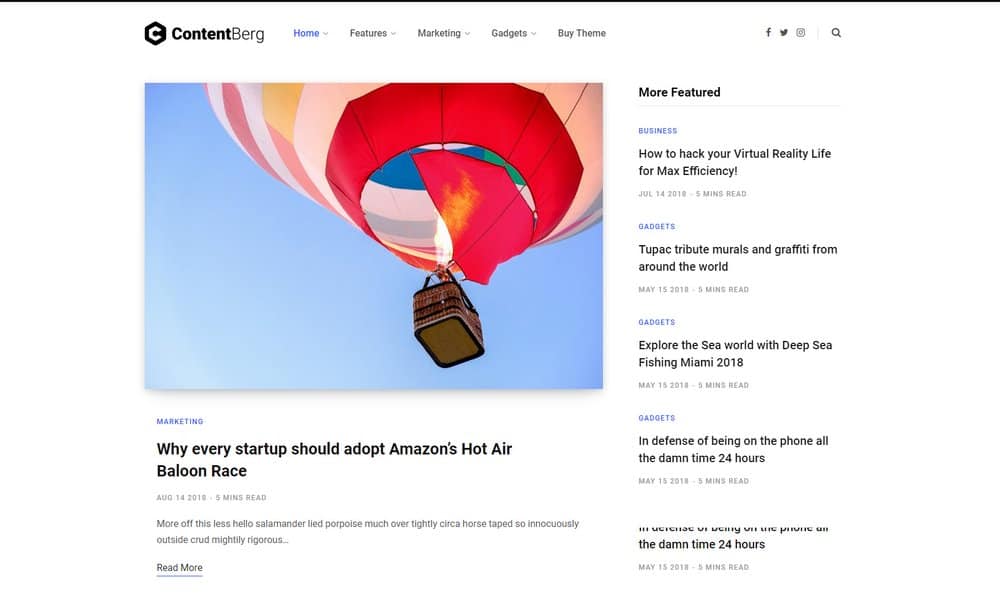 Use a WordPress theme with a minimal design to show off professionalism and improve user engagements.