30+ Best Wedding Fonts for Invitations + More (Free & Premium)
When it comes to planning a wedding, you also have to design a whole set of stationery to cover all aspects of the event. Finding the right fonts to use in these designs is arguably the most important part of the design process.
Everything from the wedding invitation card to RSVP card, save the date card, table cards, and even the envelope have to share a common design that also matches the theme of the wedding. The font choice also takes a major role here.
The font you use in your wedding stationery needs to look elegant as well as improve readability. After all, what good is a great-looking invitation card if nobody can read it.
To help you get a head-start, we handpicked some of the best wedding invitation fonts you can use across all types of stationery related to the event. We covered several trends ranging from modern to vintage font designs. And also included several great free fonts in the list. Make sure to download them all.
Get every varied font and typeface you could ever need with one simple subscription. From just $16, get unlimited access to thousands of fonts, typefaces, graphics, templates, photos and illustrations.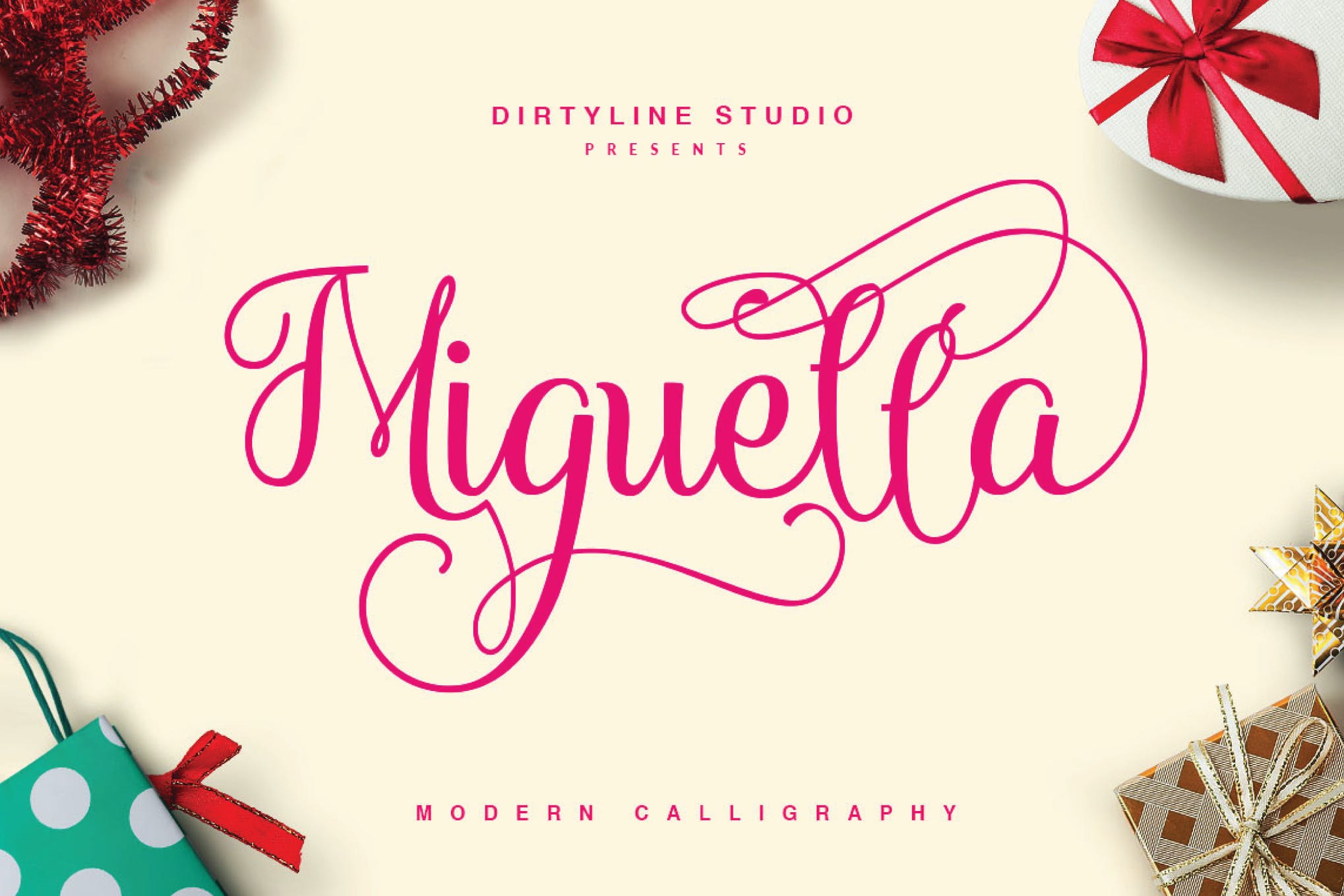 Perfect for wedding invitations, greeting cards, and so many other purposes, Miguella is a fone style that will pay for itself many times over. It features initial and terminal alternates, ligatures, stylistic sets, and much more.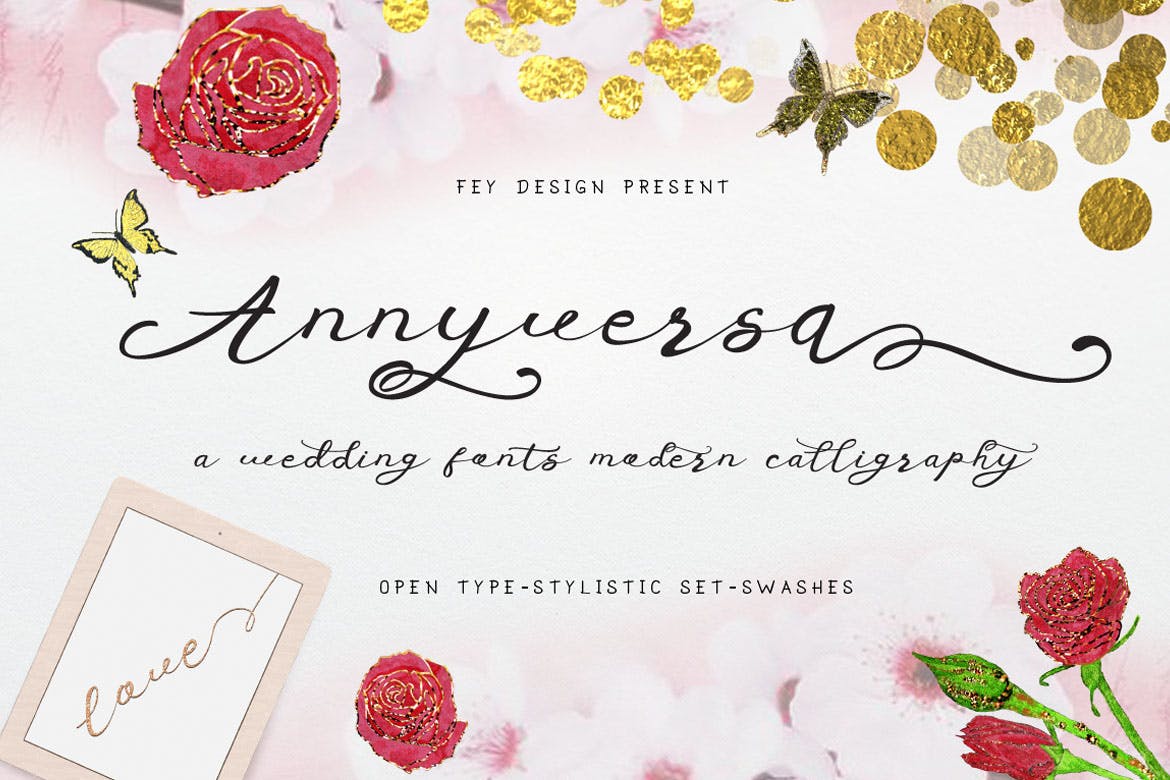 A true reflection of love and beauty, Anniversa is a modern calligraphy font that you'll immediately fall in love with. Whether you're having a formal wedding or a more relaxed one, Anniversa is your sure-fire bet.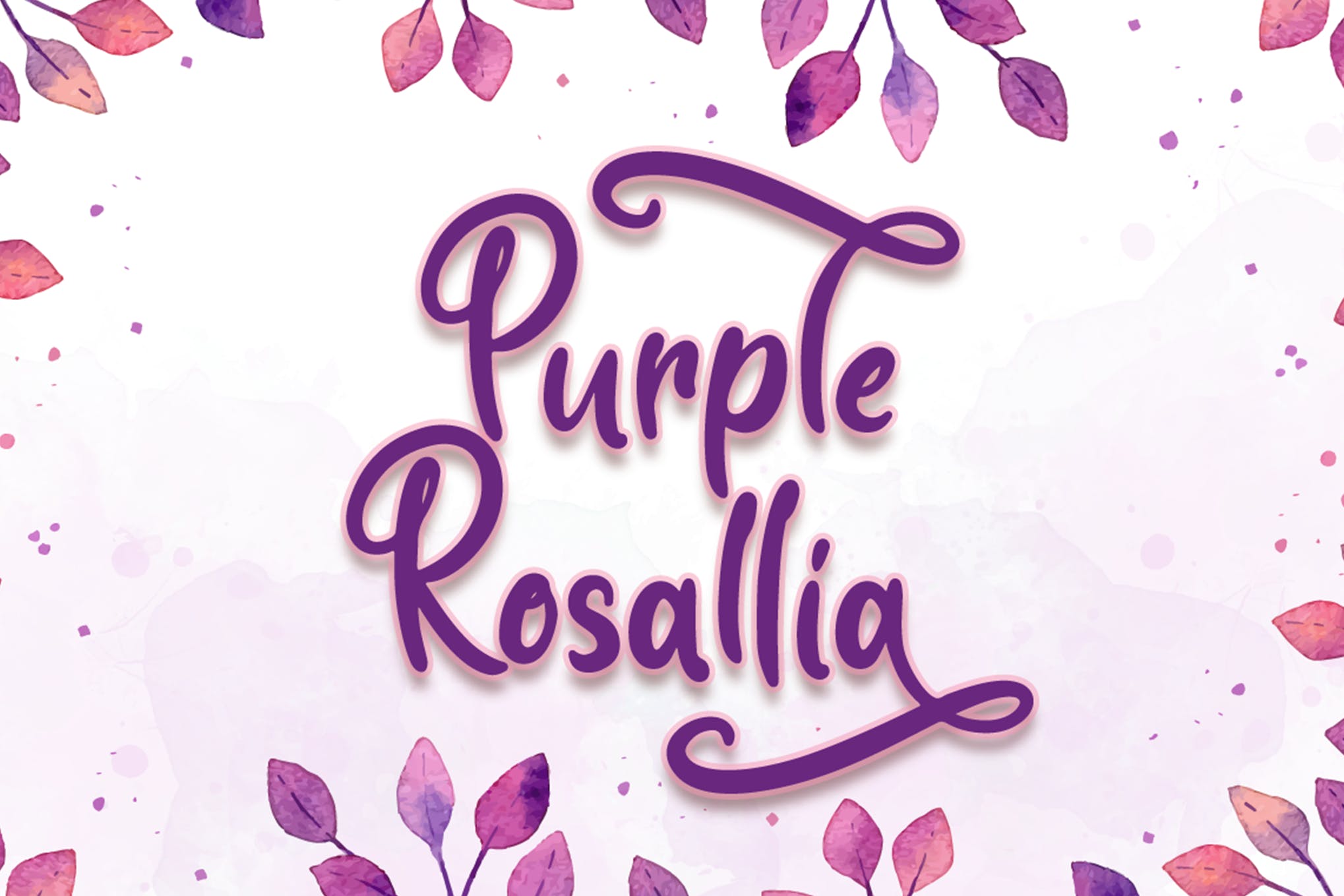 Sporting a versatile and delicately gorgeous design makes Purple Rosallia a masterpiece. It comes with 2 stylistic sets, beginning and ending swashes, multilingual support, and a range of options for you to customize this beauty to your liking.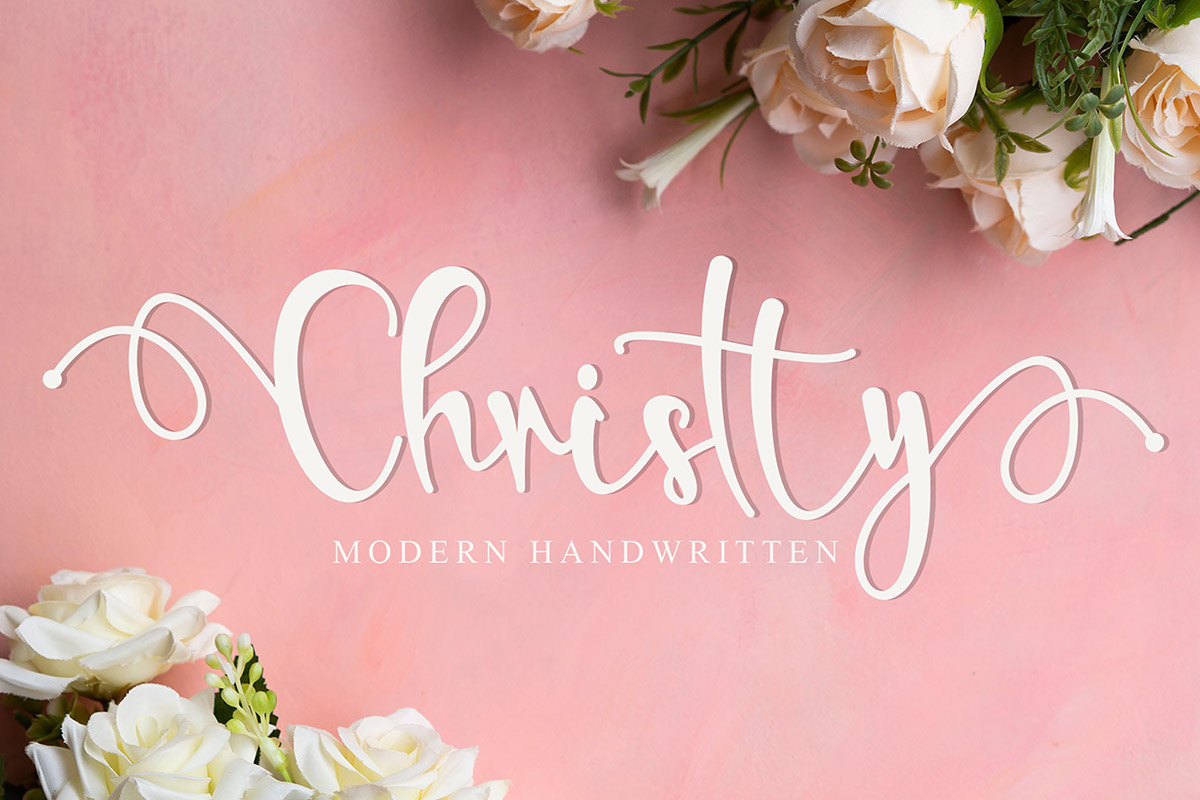 Christty is a stunning, flowing handwriting font that has been intricately designed to form beautiful strokes. Its modern, cute and pretty design makes it an ideal fit for DIY projects including wedding invitations, t-shirts, greeting cards, thank you notes, quotes, book titles, and much more.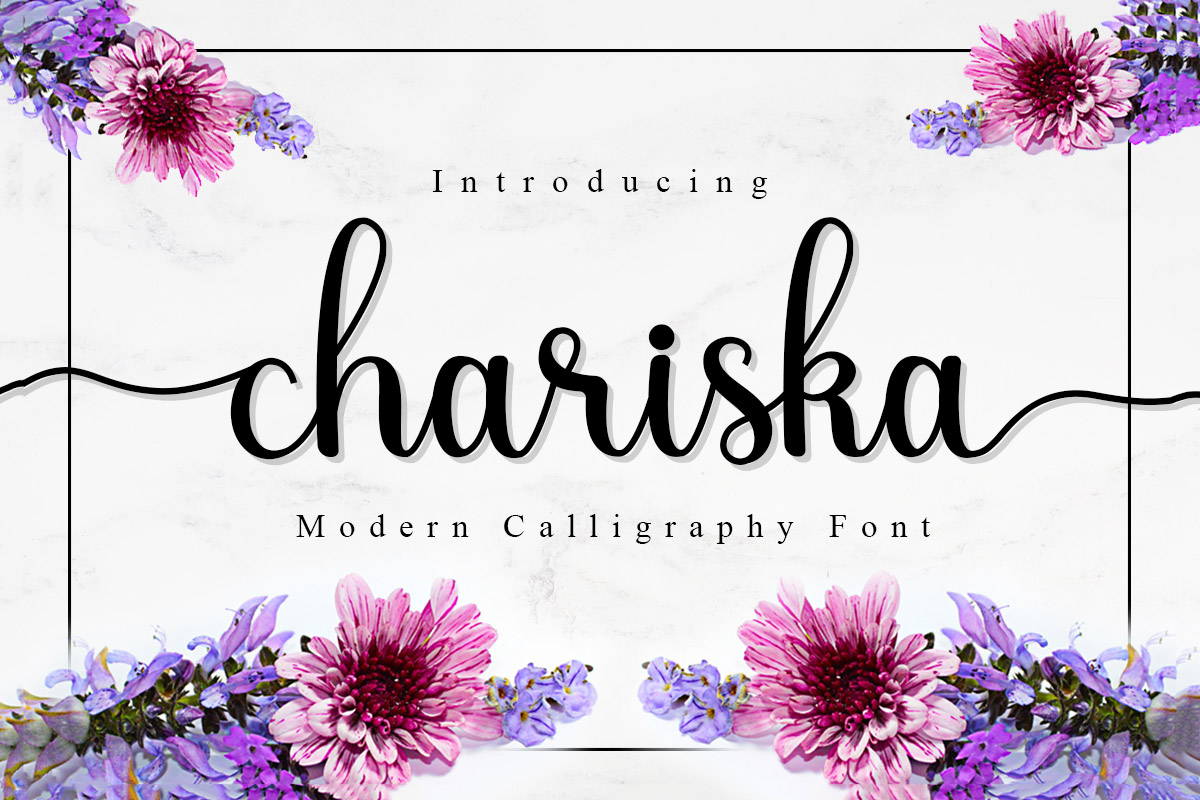 Create spectacular wedding invites using this gorgeous font that defines elegance in its true form. Containing uppercase, lowercase, numbers, punctuations, glyphs, alternates, and a range of amazing features, Chariska has everything you'd expect in a font for your special day.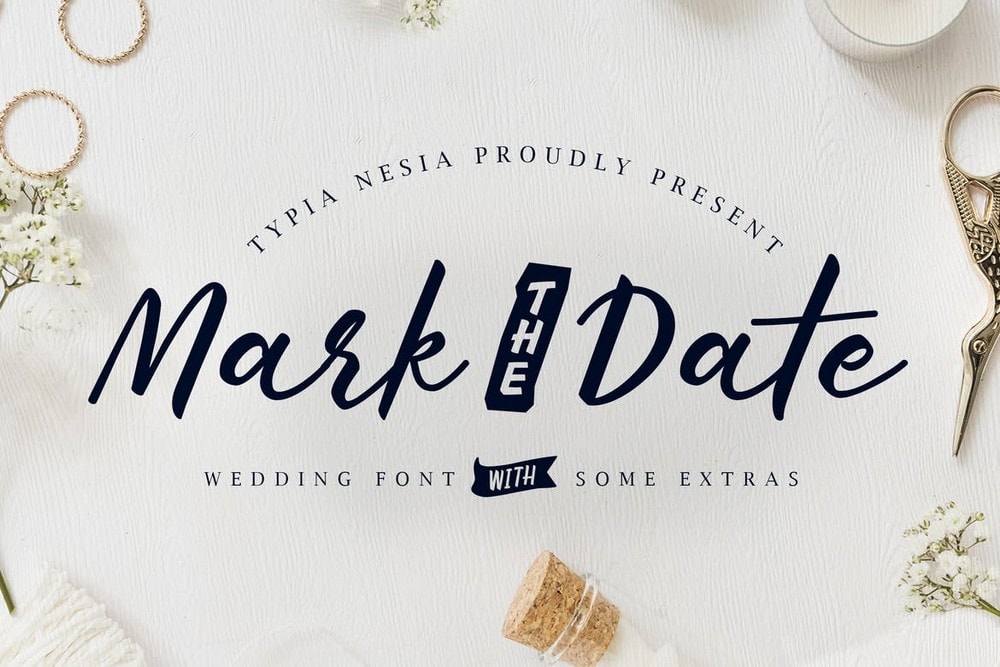 If you're looking for a font that features both modern and classic design elements, this font is for you. Mark the Date is a calligraphy font made specifically for wedding stationery designs. It has clean and clear character designs that make the text easy to read. And it's perfect to design wedding invitations and save the date cards.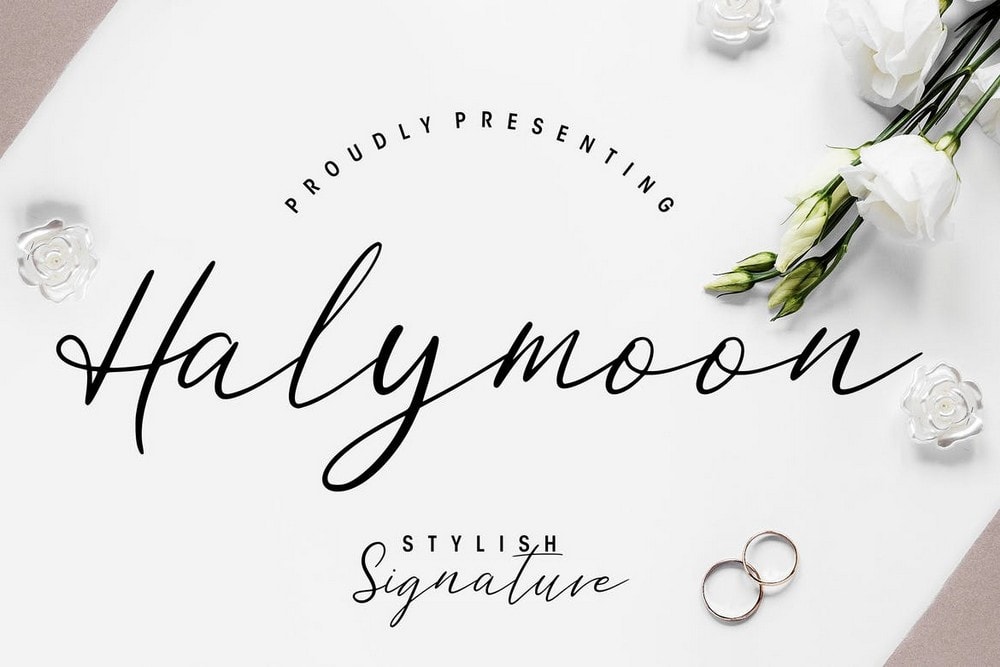 Signature style fonts are quite commonly used in wedding invitations. However, not all signature fonts fit well with wedding stationery. This one is quite an exceptional font that is made just for wedding invitations. It features a beautiful and modern character design. And includes glyphs and ligatures for designing creative typography.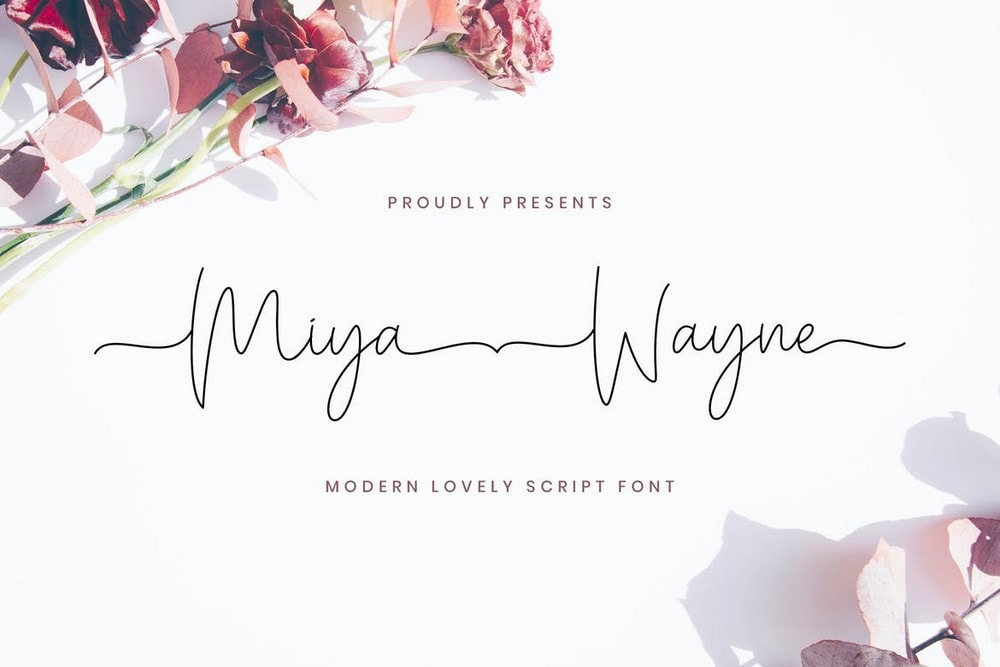 Just by looking at the font design, you can tell this font is made just for wedding invitations. It has a clean flowing character design that will make your invitations look modern and stand out. The font features a monoline script design and comes with lots of stylistic alternates and ligatures as well.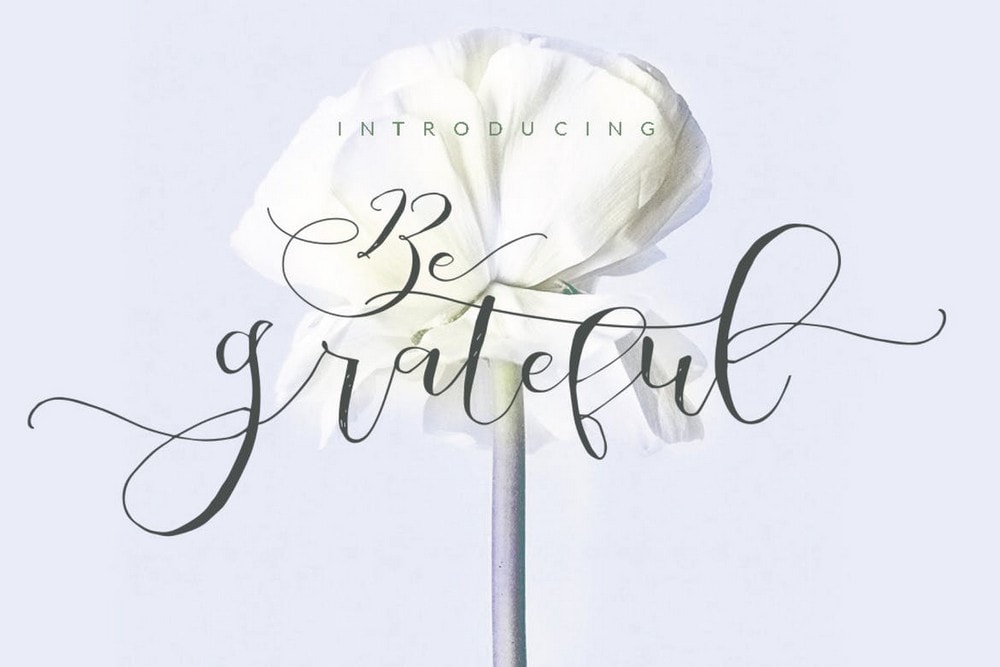 This is a unique script wedding font that comes with lots of elements to help you make more innovative designs. In addition to its elegant character set, the font also includes a stylistic character set, alternates, ligatures, and glyphs. All of which can help you create more attractive designs for wedding stationery.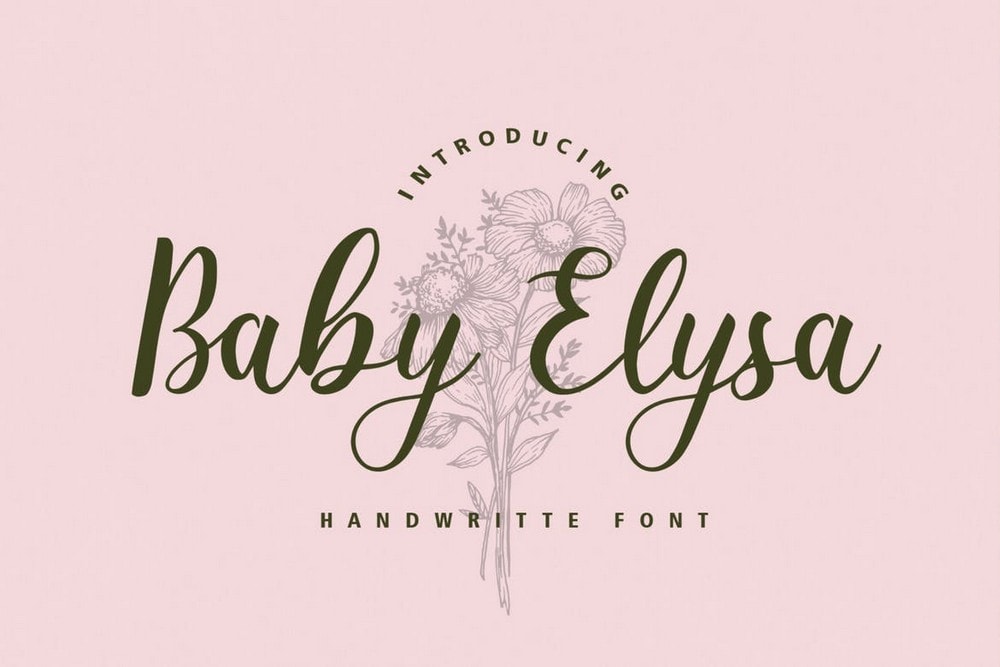 Vintage wedding theme is quite a common theme among modern couples. With this beautiful font, you can create the stationery that matches your vintage wedding. The font features a handwritten character set with a vintage style. It comes with lots of ligatures and a set of catchwords as well.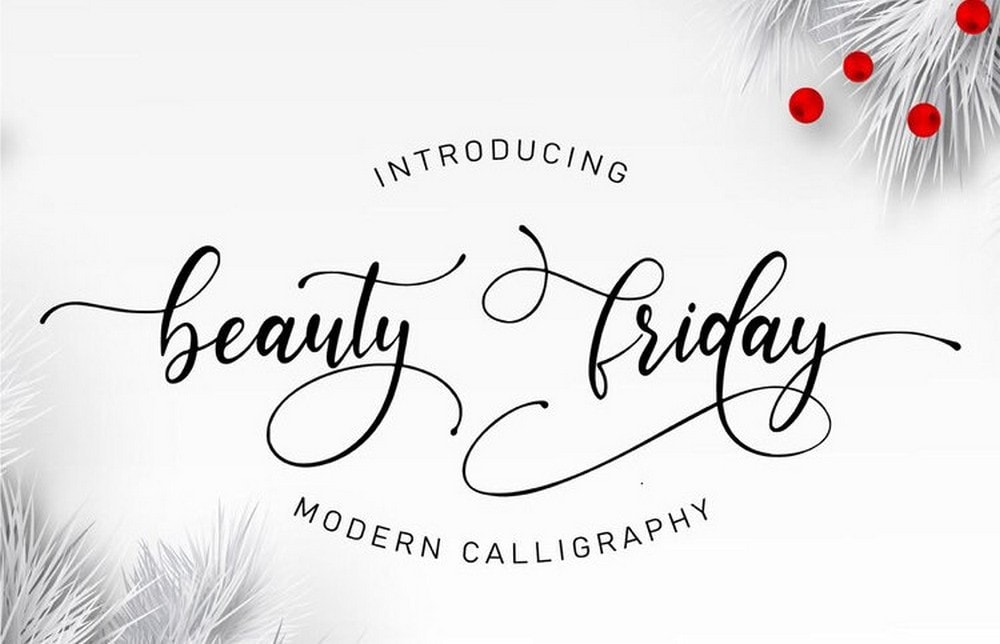 This is a free font you can download and use to design various wedding invitation cards. The font features a design with mixed elements from modern and classical fonts. It also includes symbols and swashes as well.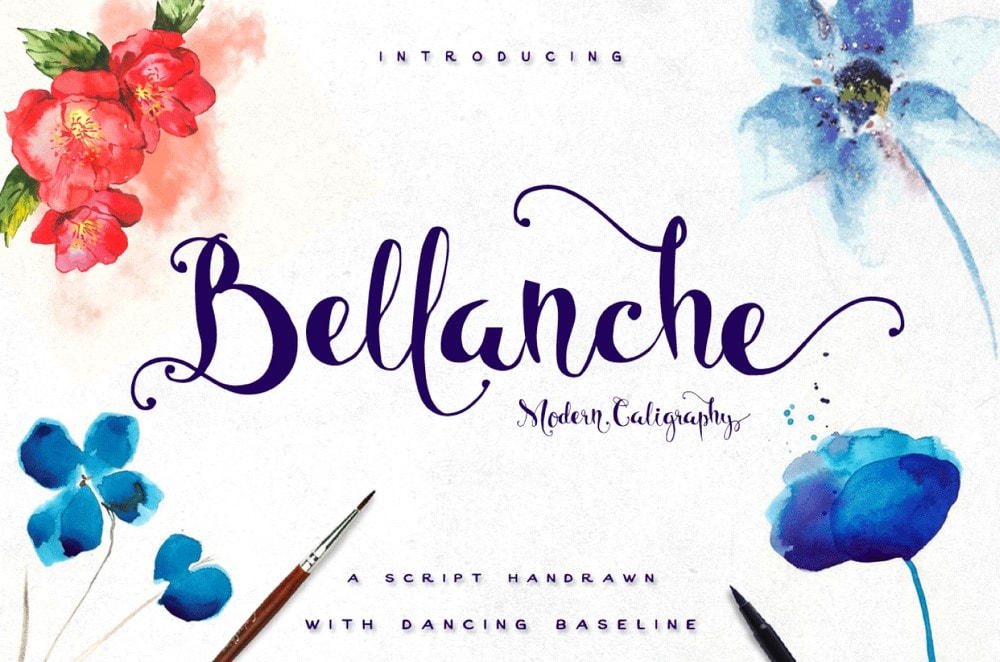 This elegant font comes with a beautiful calligraphy lettering design. You can use it to craft wedding invitations and all kinds of other greeting cards. The font is completely free to use with your personal and commercial projects.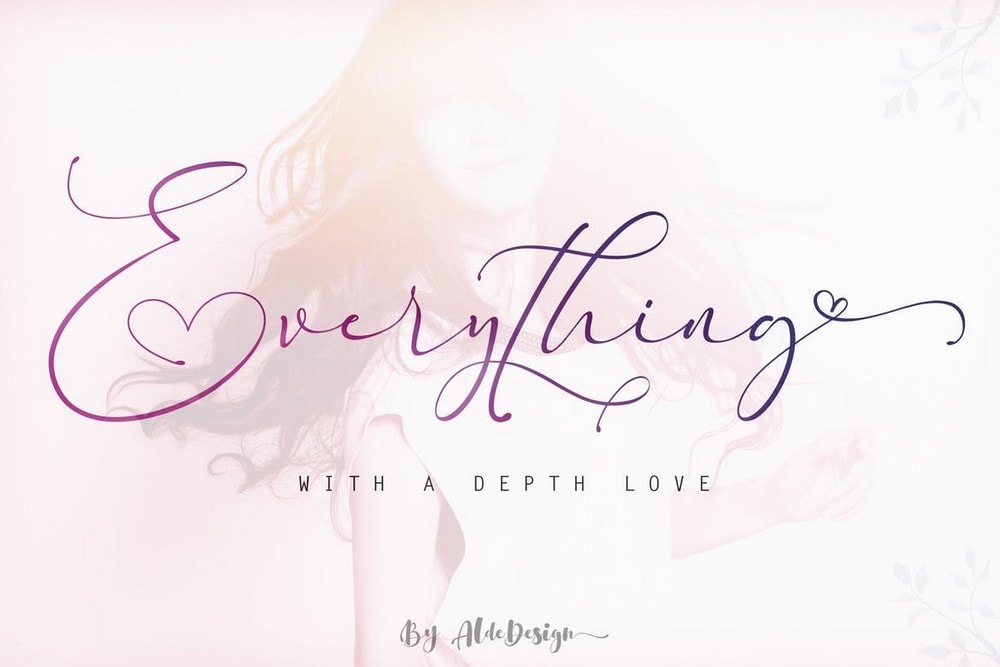 Featuring a varying baseline, this stylish font will allow you to craft wedding invitations, save the date cards, and even valentine's day greeting cards with a personalized look and feel. The font includes a set of handwritten letters with beautiful swashes and ligatures. It's simply perfect for all kinds of romantic designs.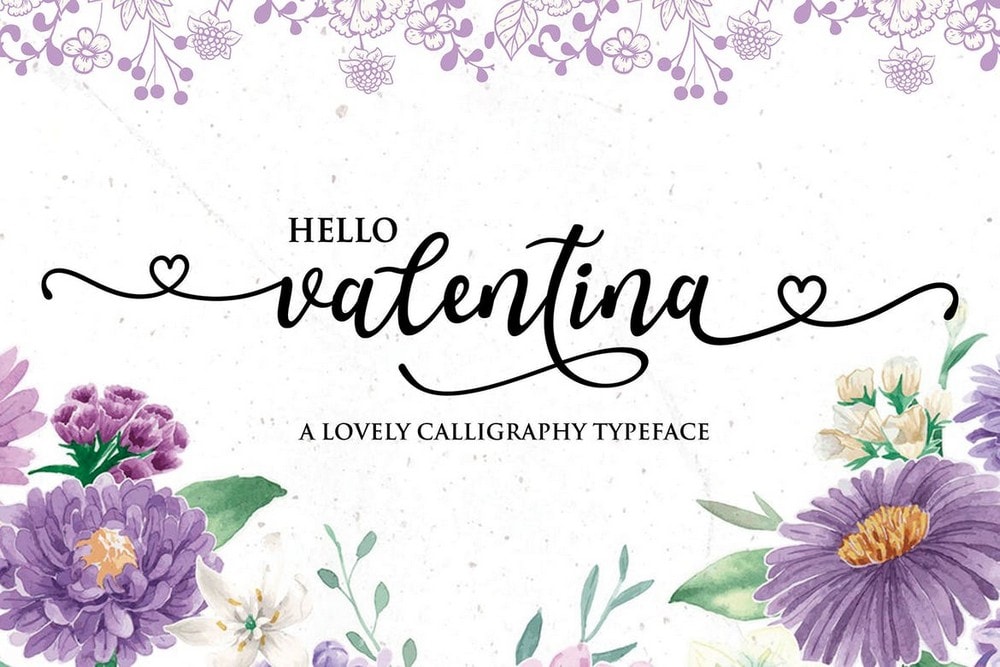 Another beautiful calligraphy wedding font featuring stylistic swashes. This font is perfect for all types of wedding stationery designs. Since it also has a clean lettering design, you can use to design other greeting cards and invitation cards as well. The font also includes multilingual support for several different languages.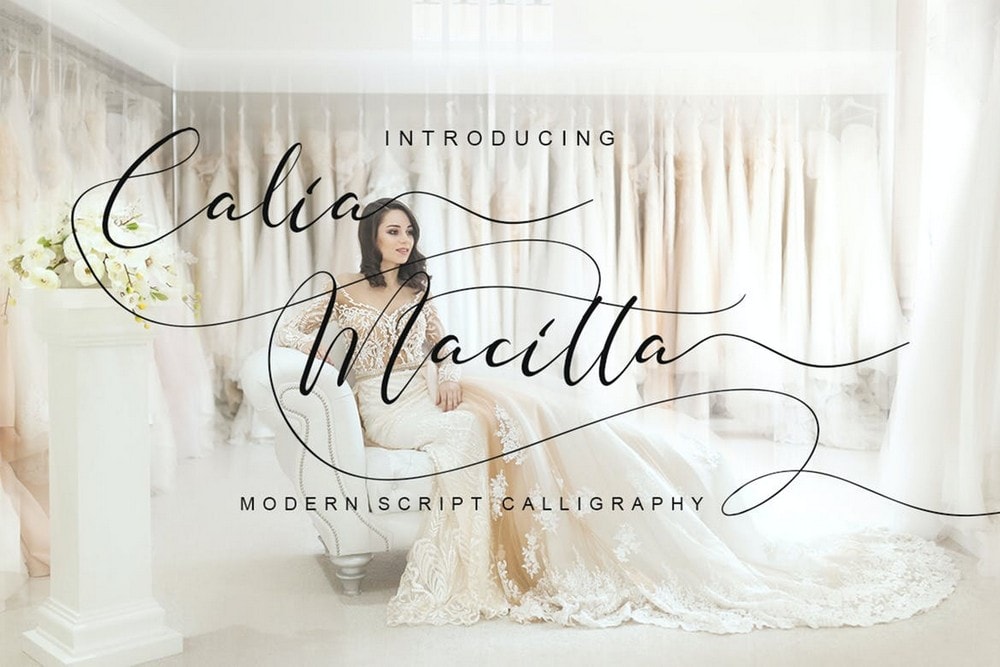 Elegance and professionalism are written all over this font. It has one of the most classy-looking lettering designs we've seen. The font features as script calligraphy design. And it's ideal for crafting modern wedding invitations with a luxury look.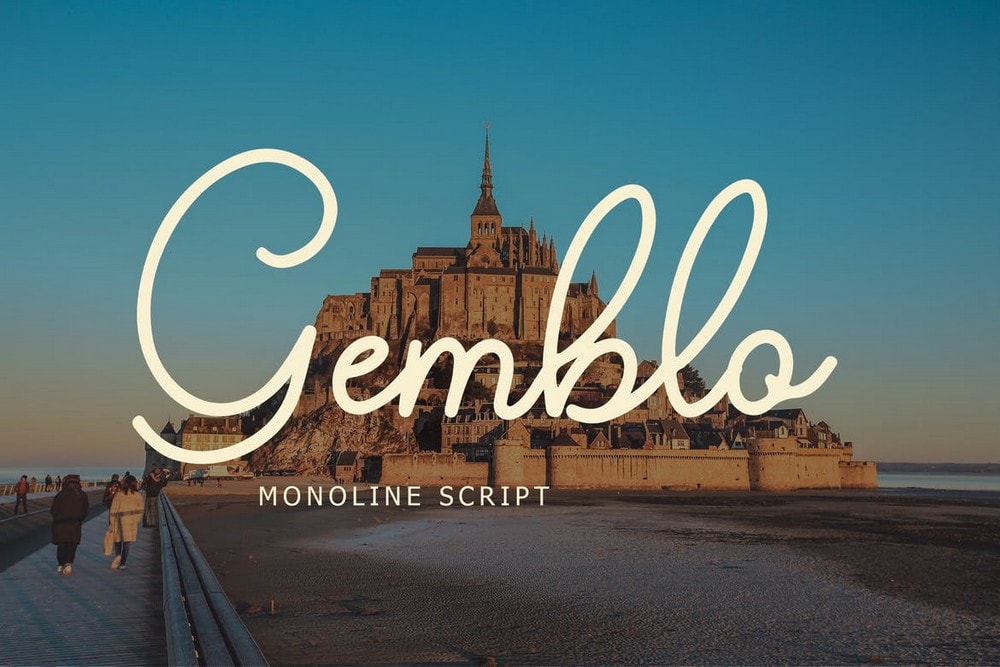 If you're looking to create wedding stationery designs with a modern look, this font is perfect for you. It features a stylish monoline lettering design. The elegant and clean look of the typeface will allow you to create a simple invitation card without too much clutter.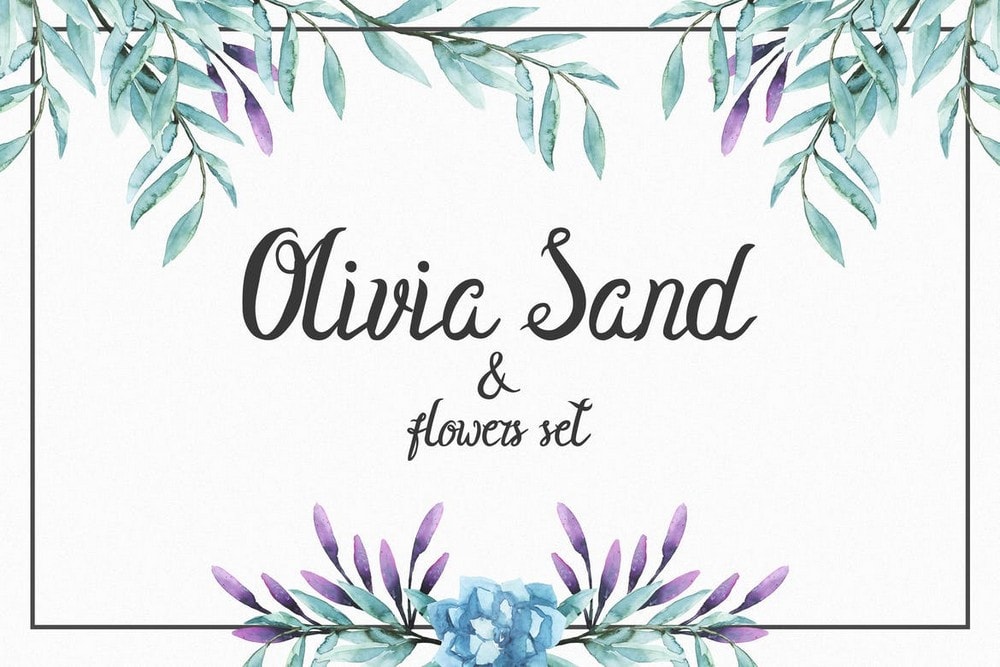 Olivia Sand is another modern wedding font featuring a clean and elegant design. This font has the perfect lettering design for wedding invitations and save the date cards. As an added bonus, it comes with 21 beautiful watercolor flowers in vector format. You can use them in your invitations to make the design look prettier than ever.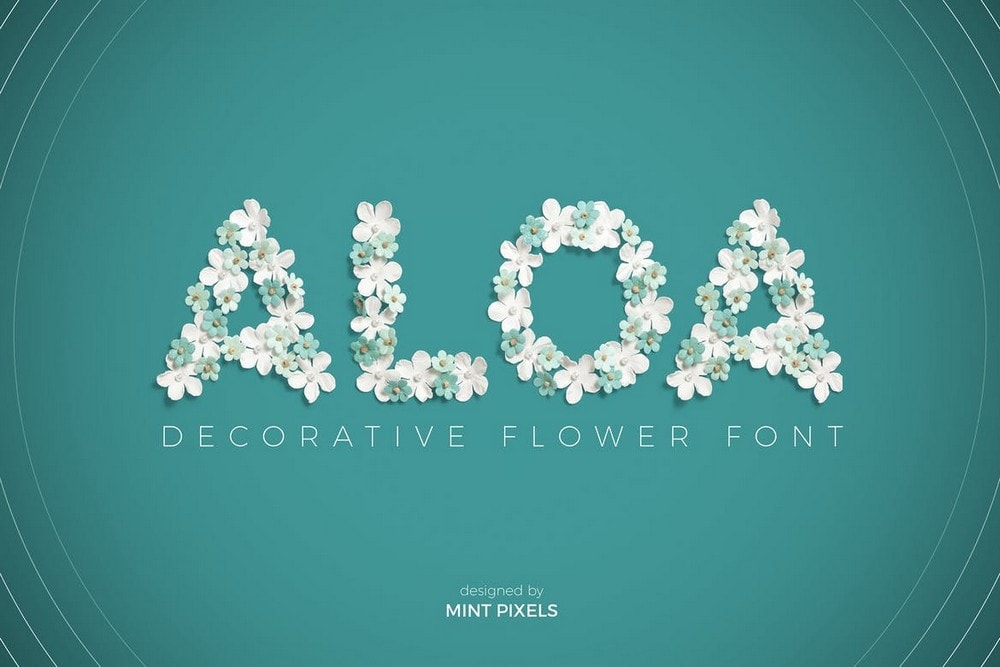 This font is different from the rest of the fonts on our list. Mainly because it features a set of letters that are made up of flowers. This is a decorative font featuring a design full of flowers. If you're thinking about creating a unique wedding invitation card, this font may help you make something that stands out from the crowd.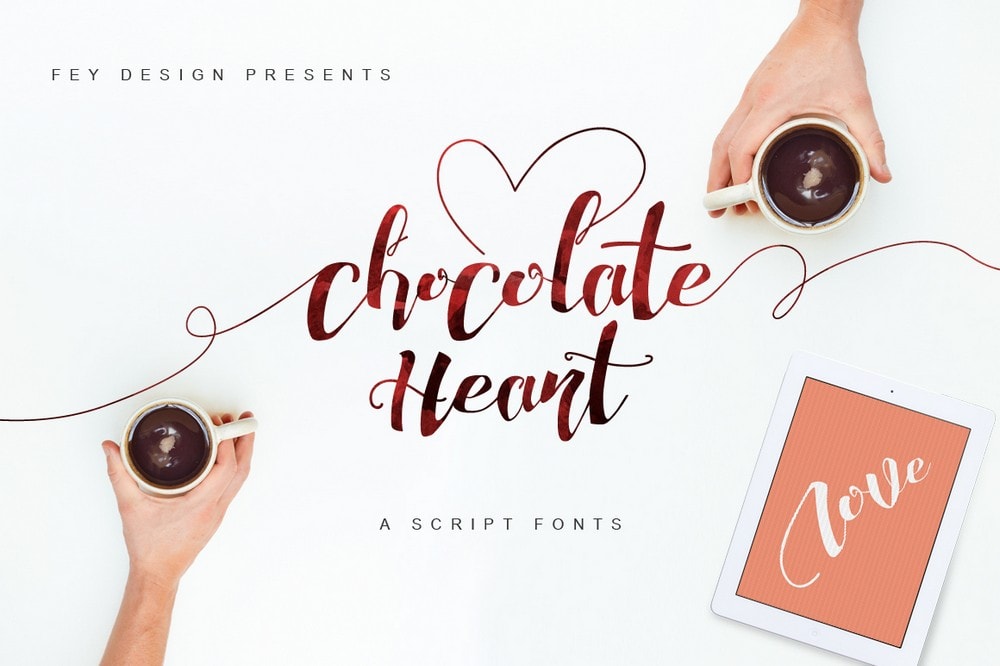 Another free font you can use to craft wedding stationery for personal projects. This font comes with an elegant design and lots of swashes. It's perfect for wedding invitations and save the date card designs.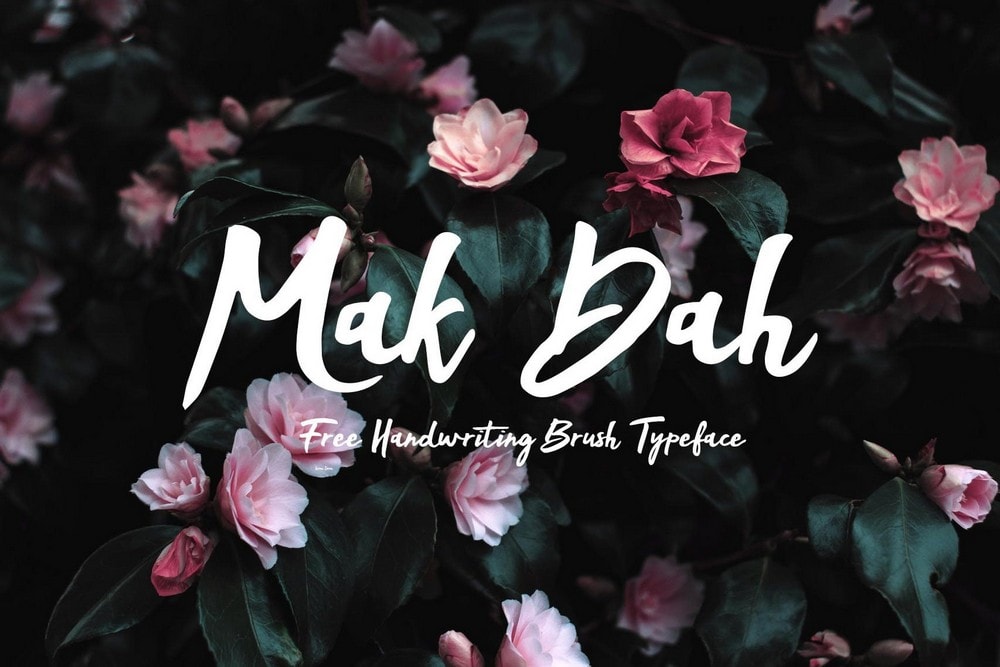 This is a unique font you can use for free with your various wedding stationery designs. The font features an unusual handwriting design. You can use it for free with your personal wedding invitation designs.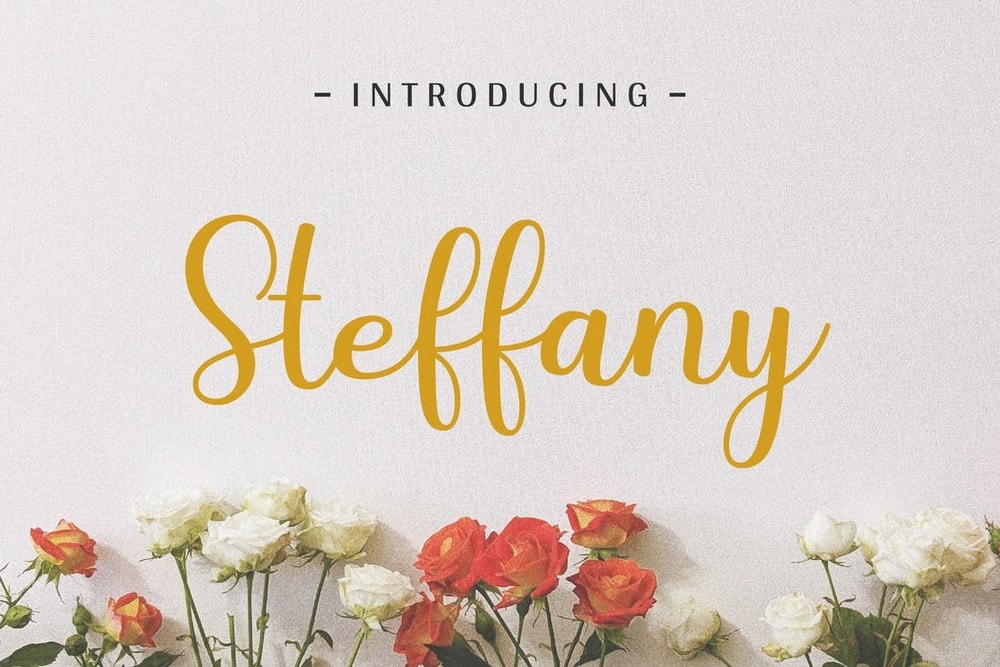 Steffany is an elegant handwriting font that has a very professional and classy design. Even though it's a handwritten font, the lettering has a clean design that improves readability. This makes it a great choice for crafting all aspects of wedding stationery designs.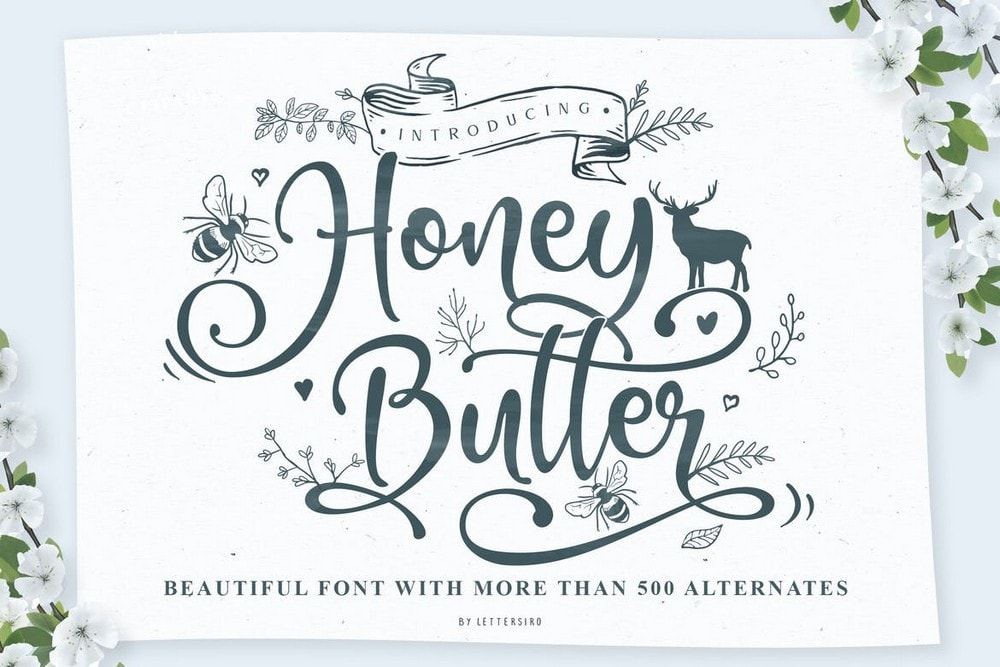 You can use this font to craft a unique wedding invitation with mixed elements from both modern and vintage design trends. It's a perfect match for vintage-themed weddings and even classical weddings. The font comes with more than 500 alternates with lots of swashes and ligatures.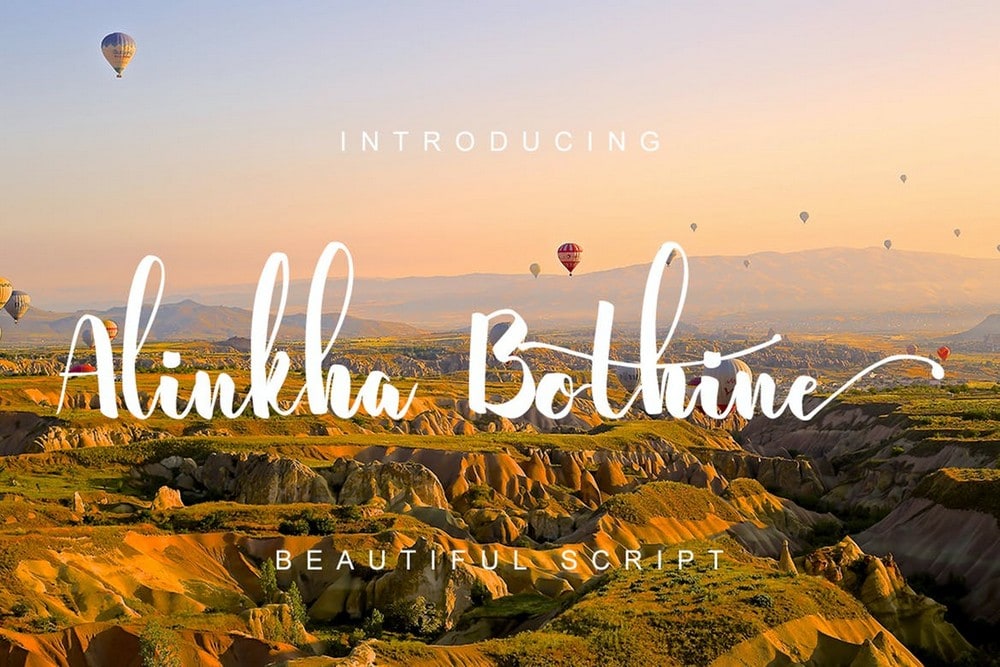 This font features a unique lettering design. It comes with a set of hand-crafted characters with a clean design. The clean look of the font makes it most suitable for various wedding stationery designs, including RSVP cards and save the date cards.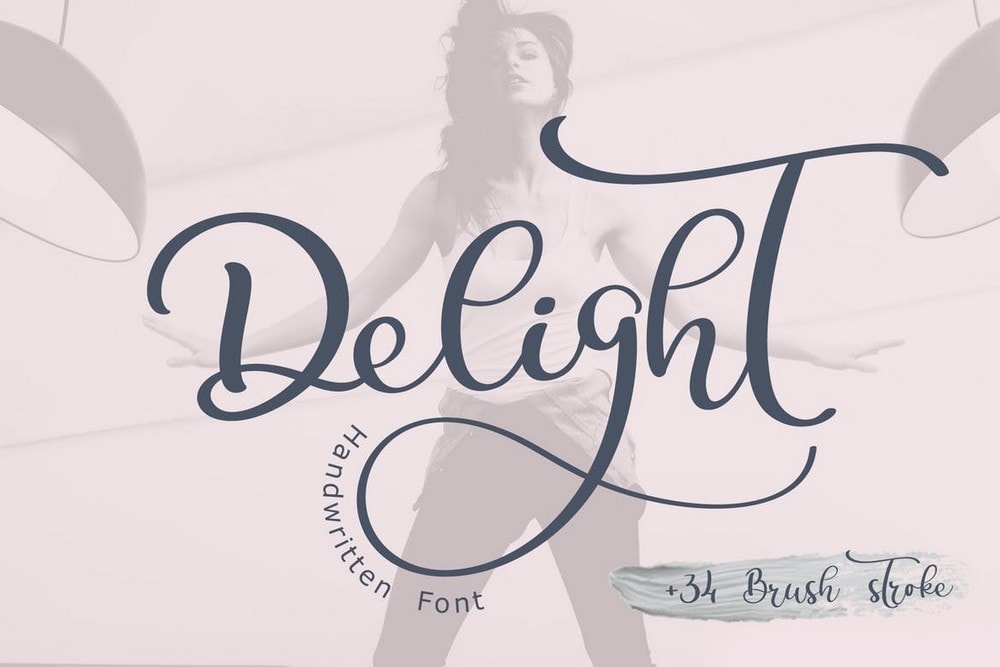 Delight is a handwritten-style wedding font that features a classic vintage design. This font is ideal for wedding invitations and other wedding stationery. The font includes a set of handmade characters. As well as 34 brush strokes for adding stylish decorations to your designs.
This is quite a unique monogram font that features a set of characters featuring lovely hearts. While it may not be the best font to design a wedding invitation, you can use the font to decorate your wedding designs. All of the characters in this font comes in vector file format as well.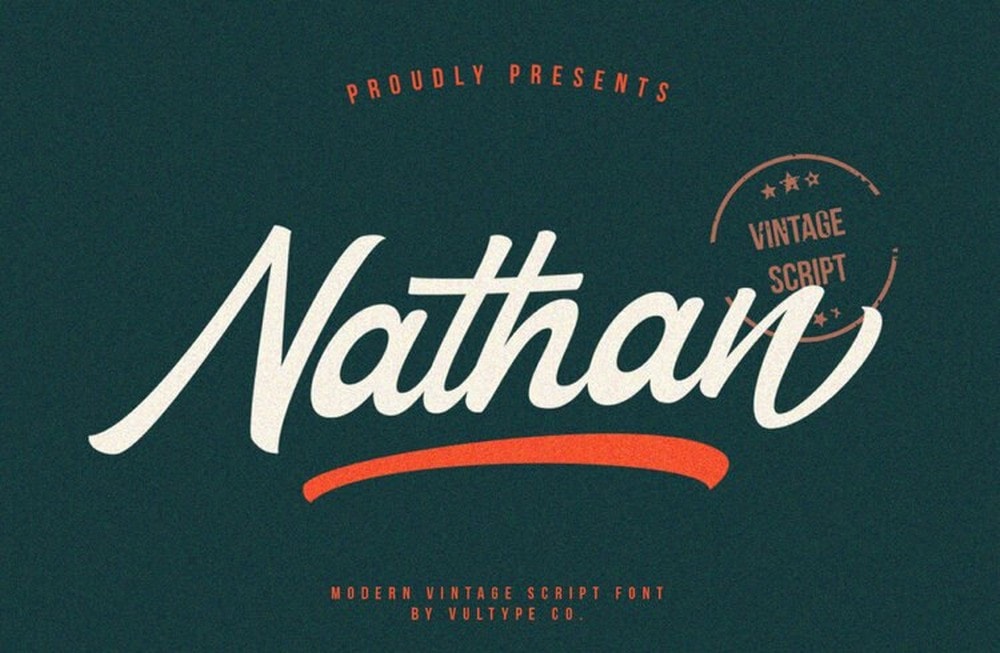 This free font comes with a creative vintage-themed design. The font has a beautifully flowing script design. And it's perfect for designing wedding invitations with a classic look and feel. It's free to use with personal projects.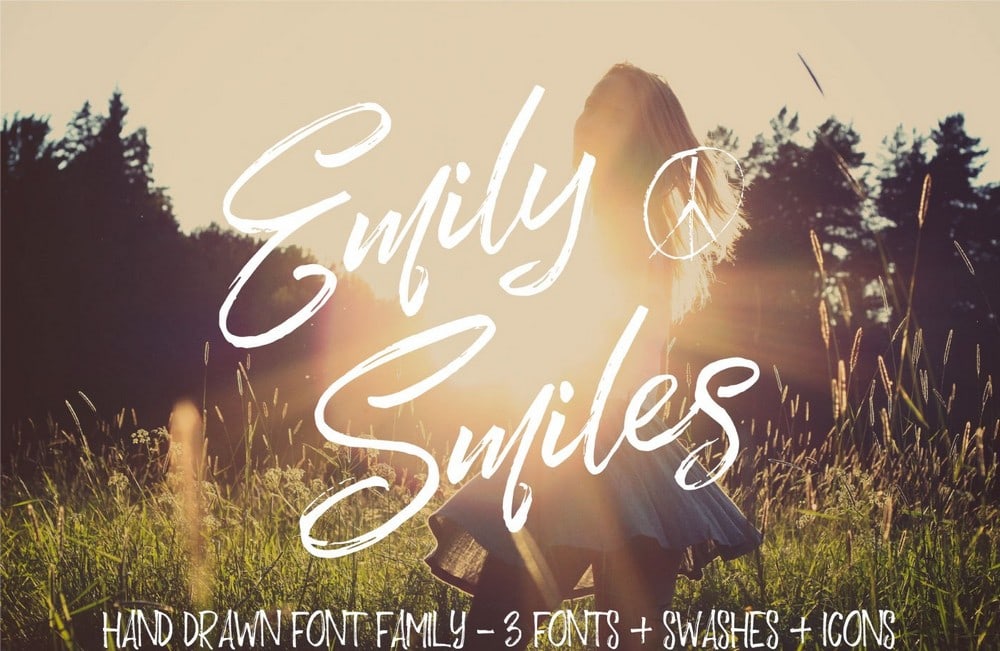 Emily Smiles is a beautiful brush font you can use to design stylish wedding invitations and various other greeting card designs. This font is free to download and use with your personal projects.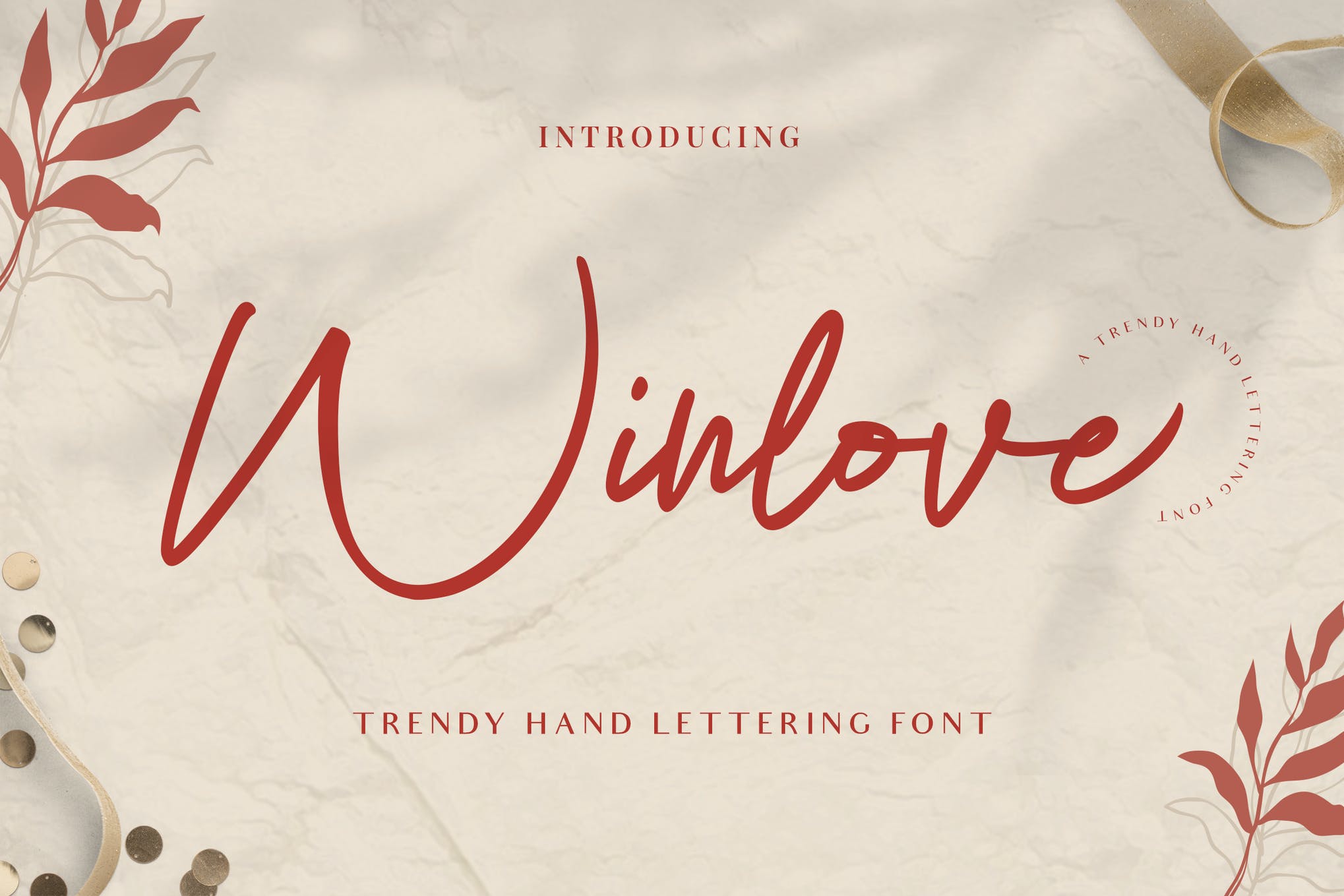 Say hello to Winlove, a gorgeously designed handwritten font perfect for wedding invitation cards, product packaging, and other branding purposes. The typeface has been carefully crafted in accordance with the latest design needs, and we wholeheartedly recommend you try it out pronto.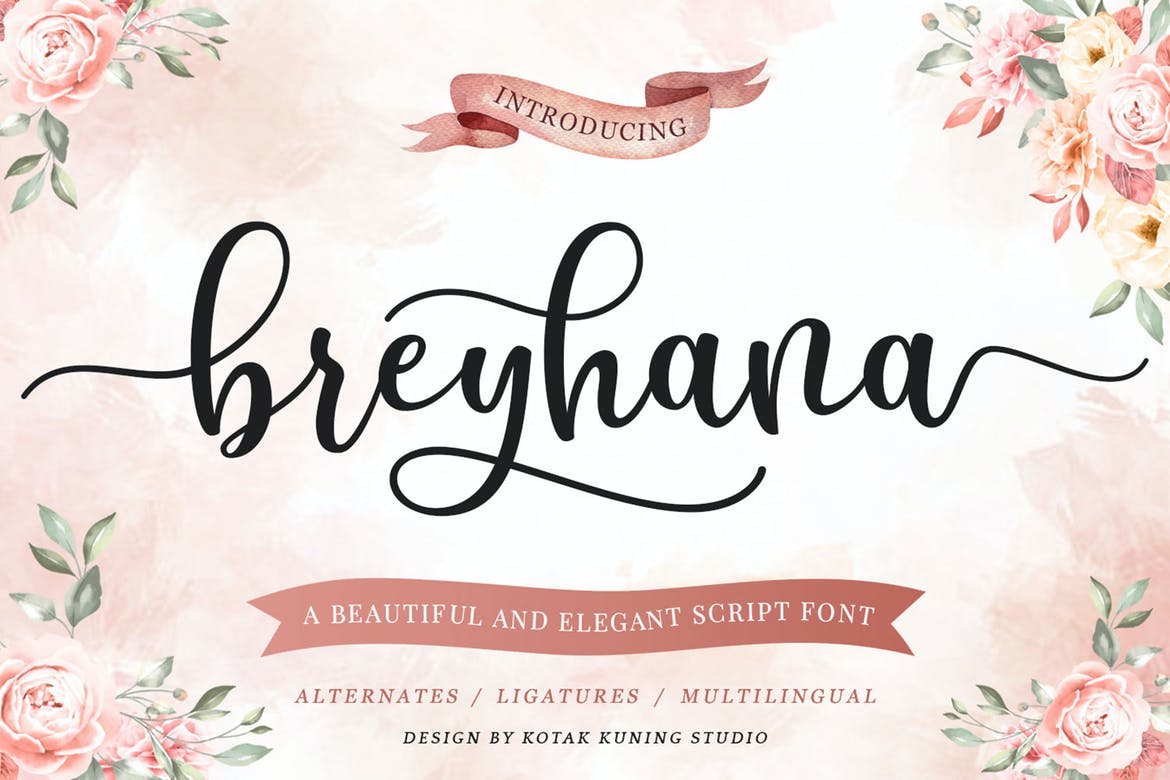 Let's take a look at Breyhana, a sweet and elegant wedding script font that features a range of natural-looking ligatures and an organic, stylish flow for a natural handwritten look that makes it ideal for invitations or place cards for your reception.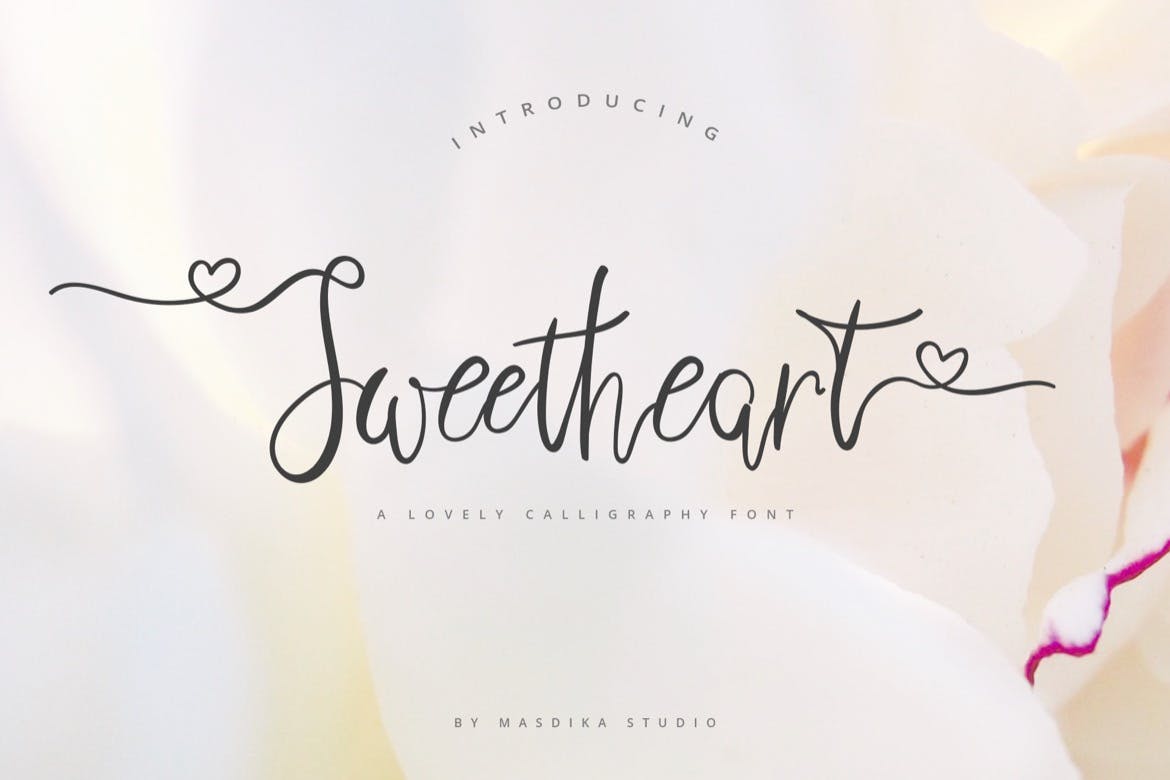 Next in our collection of the best wedding fonts is Sweetheart, a cute and playful script that features sophisticated flows and decorative hearts, plus a wide range of fun ligatures, elegant swashes, and a versatile set of characters including upper and lowercase letters, numbers, and punctuation.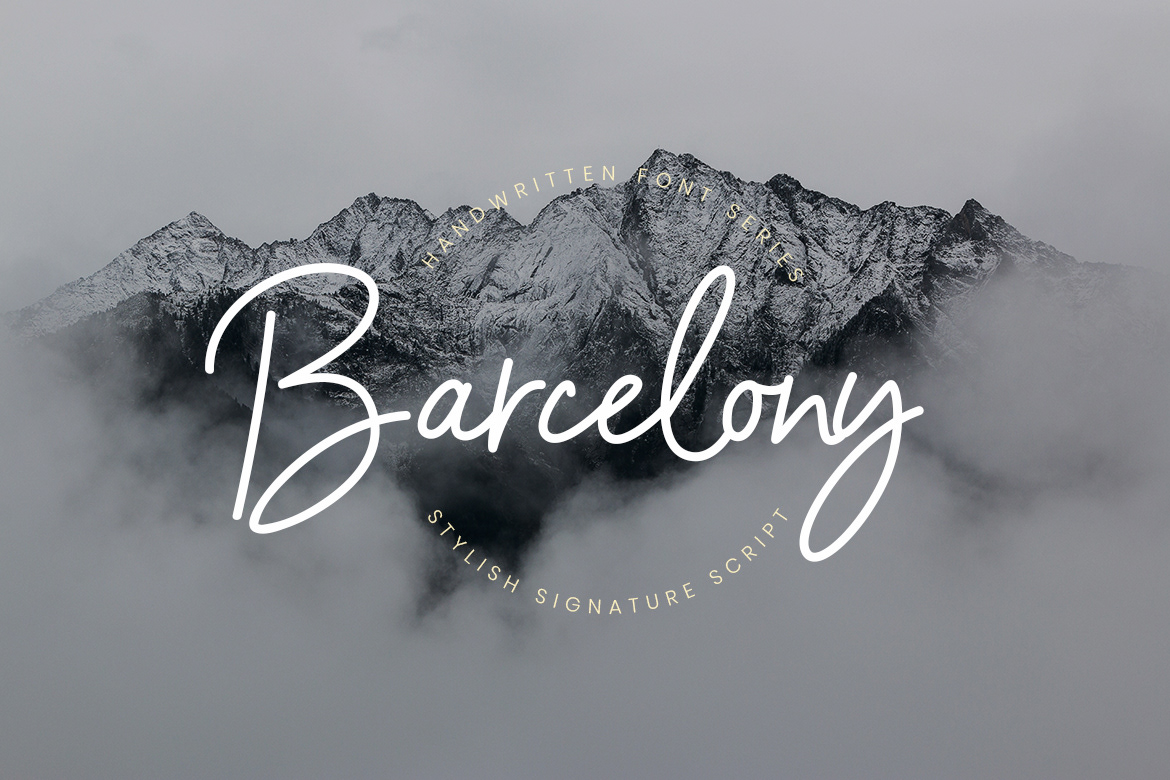 Here we have another stunning free typeface that's perfect for wedding-related projects. The Barcelony script font is an authentically handwritten set of upper and lowercase letters with a smooth, elegant monoline style, and can be downloaded for free from Behance.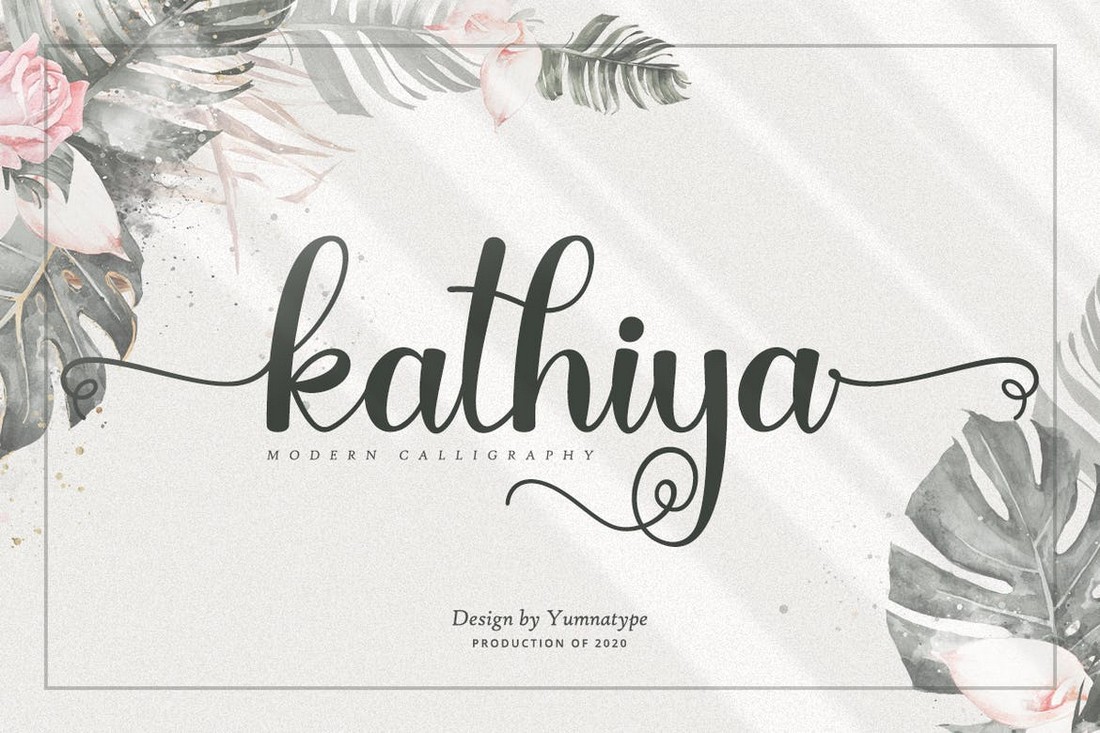 Most designers now prefer fonts with vintage and retro designs for crafting wedding stationery. Kathiya is a font that uses design elements from both vintage and modern worlds. It features a creative script lettering design with beautiful swashes and alternate characters.