20 Best Slab Serif Fonts (Popular Bold, Classic Slab Fonts) 2021
When it comes to designing that logo, branding piece, thumbnail, or magazine, nothing can get in the way quicker than poor font choice. For many, Slab fonts have become a staple for their readability and iconic design.
Finding the right Slab font for your project can be a struggle, but it doesn't have to be. Today we've explored a range of the best slab serif fonts out there, from classic slab serif fonts, bold slab serif fonts, and many fonts similar to museo slab.
Read on to explore a range of free and premium slab serif fonts!
Get every varied font and typeface you could ever need with one simple subscription. From just $16, get unlimited access to thousands of fonts, typefaces, graphics, templates, photos and illustrations.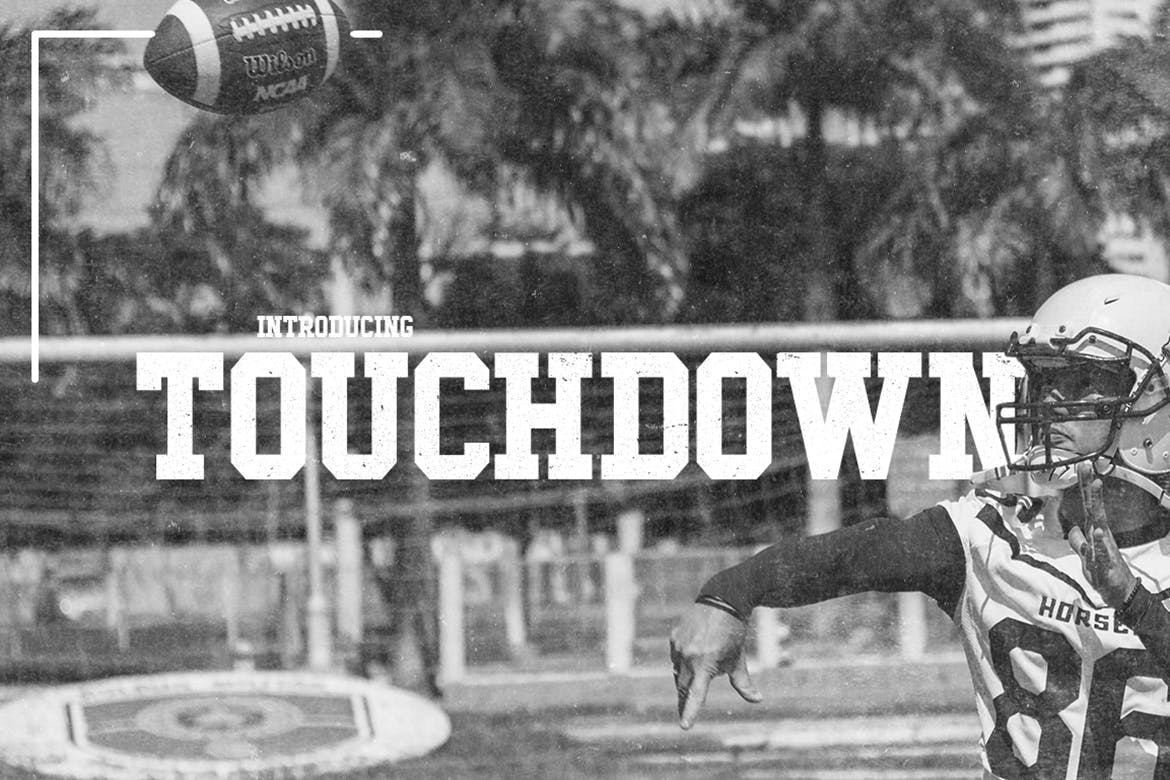 Touchdown is a slab font that is deeply inspired by the branding of American football. With clean and neat lowercase characters and bold and grainy capital letters, this font will stand out in any crowd. One of the more common slab serif fonts, but a good one.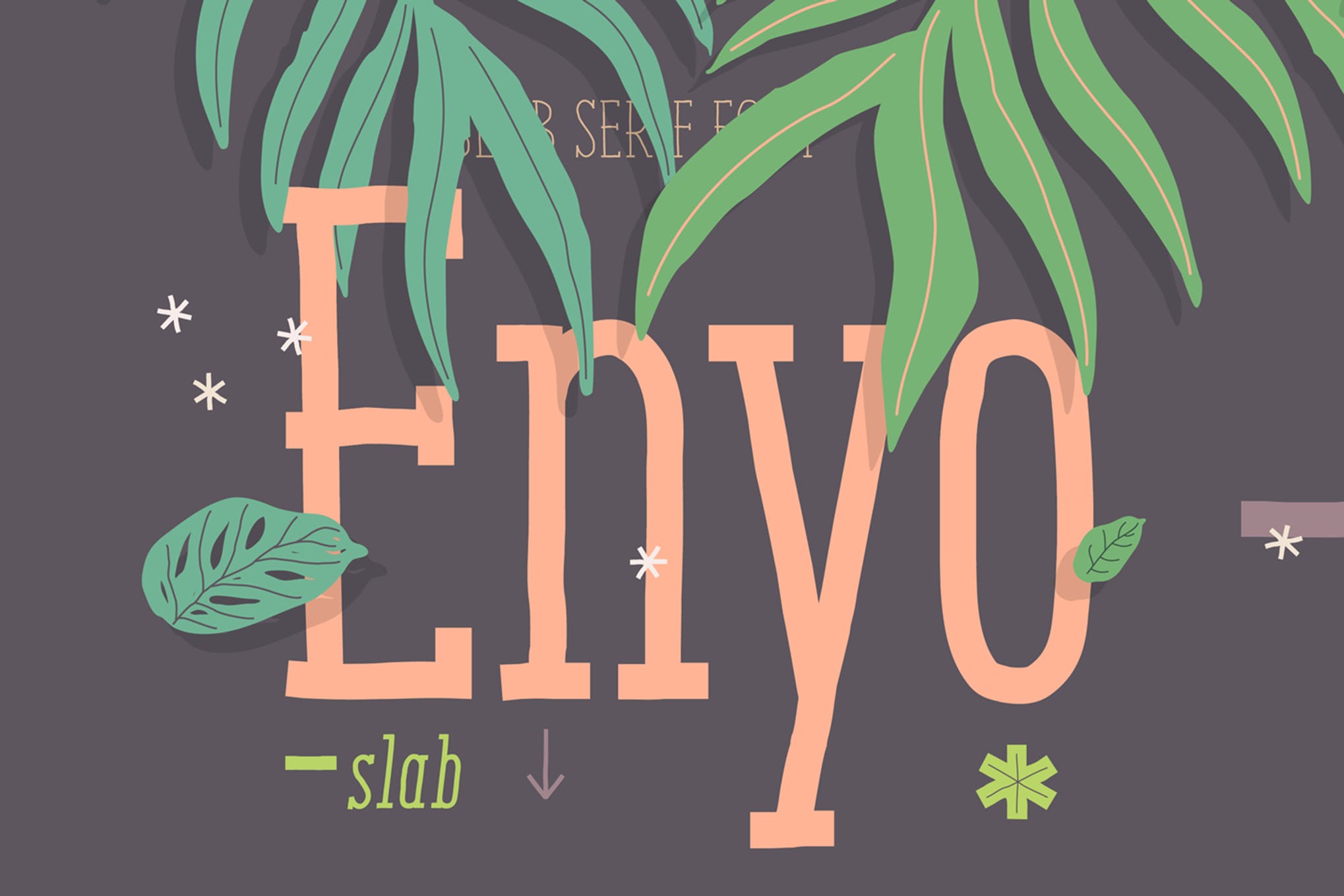 Enyo is a slab font that reaches that perfect balance between the iconic rigid slab aesthetic, mixing it with a hand written touch of character. Great for those display projects that need a bold and catching font choice, but needs to match a calm and warm backdrop.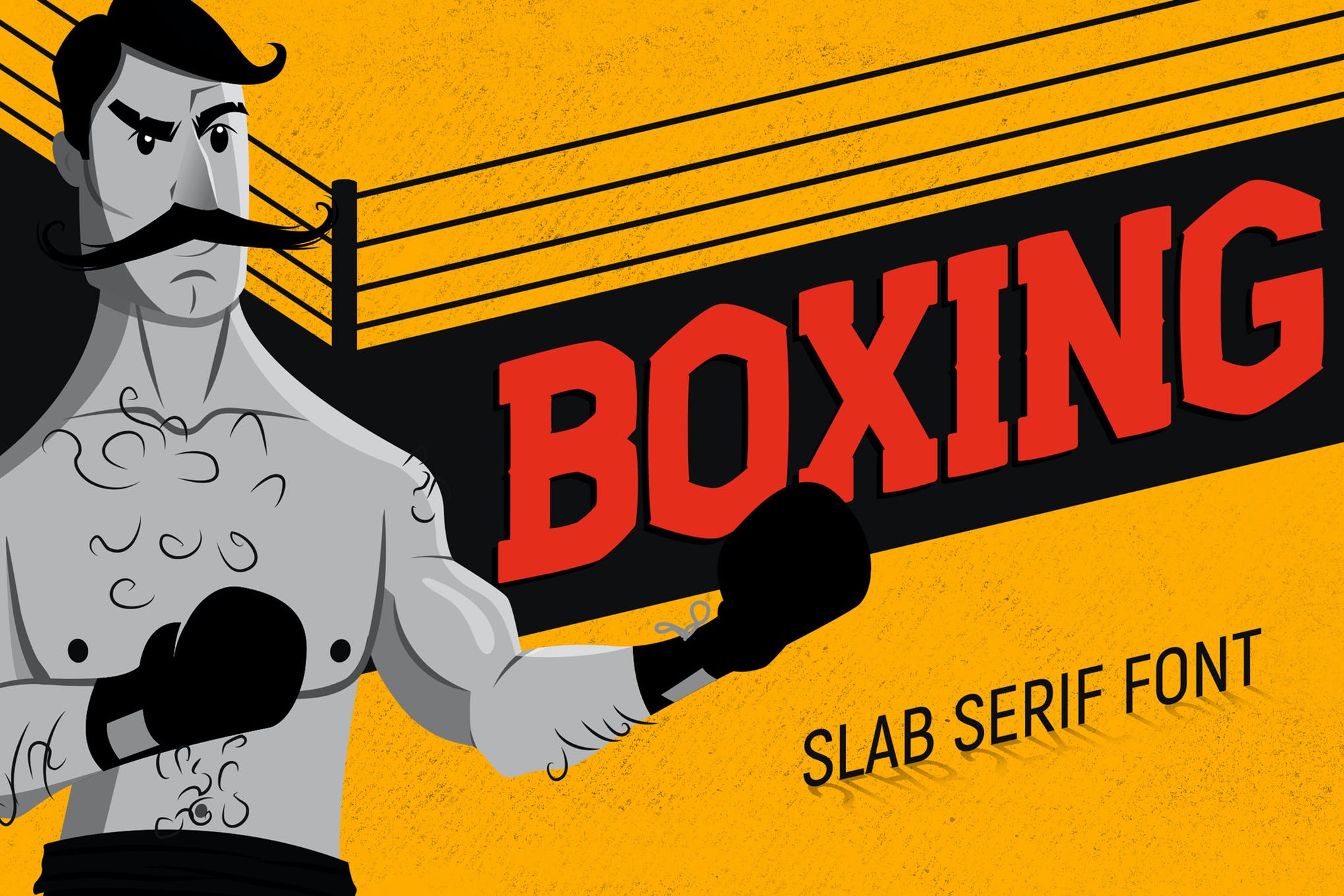 Boxing is a slab serif font that is ready to throw down, and blast those reading it with an air of bombastic enthusiasm. A great font with a range of applications, and comes packed with neat added special characters for you to customize to your brand's content.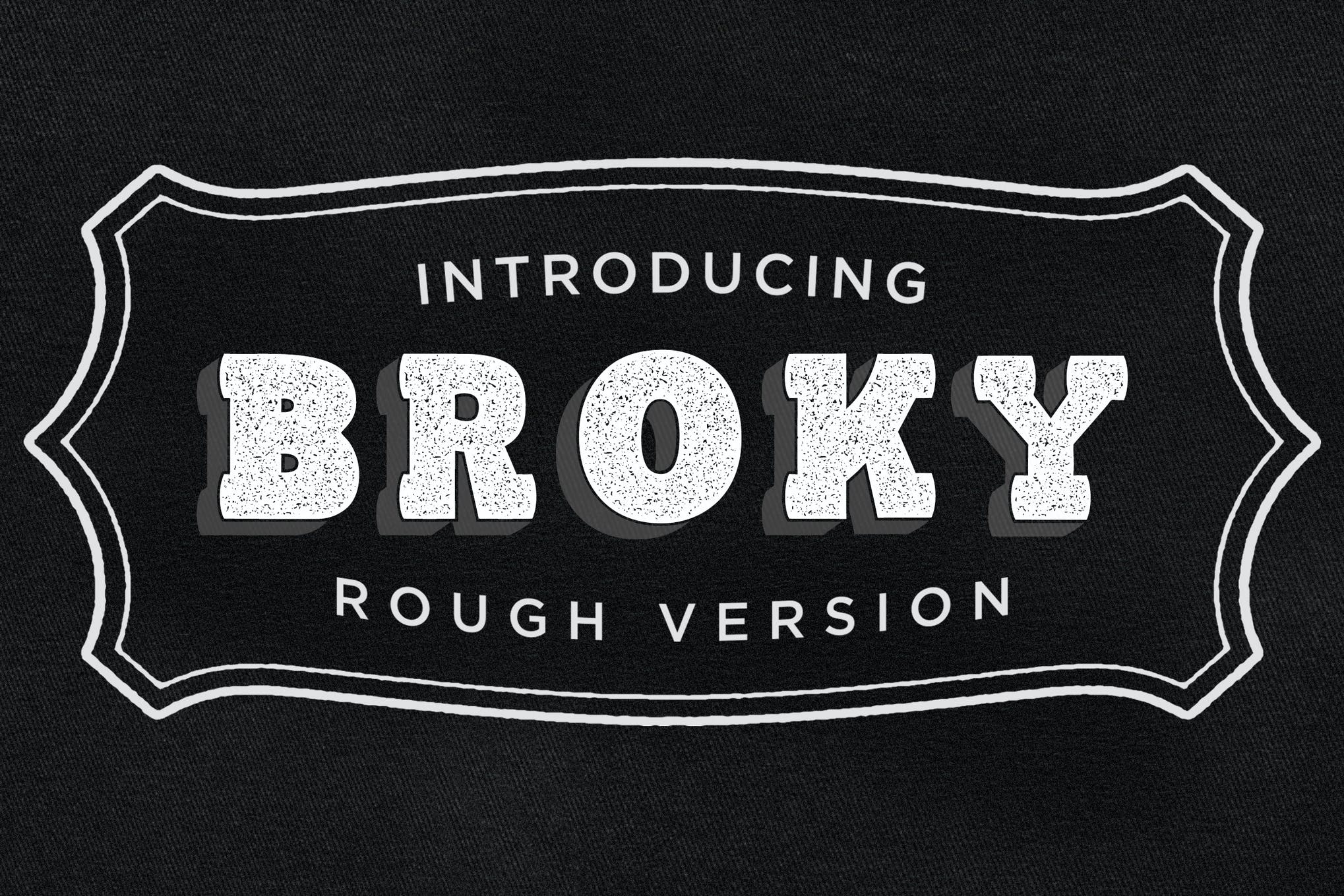 Broky is a serif slab font that sports incredibly large character displays. Best suited for title cards, logos, magazine covers, and signage tasks, the font comes with a range of special characters for you to adapt the Broky Typeface into any branding scope you need.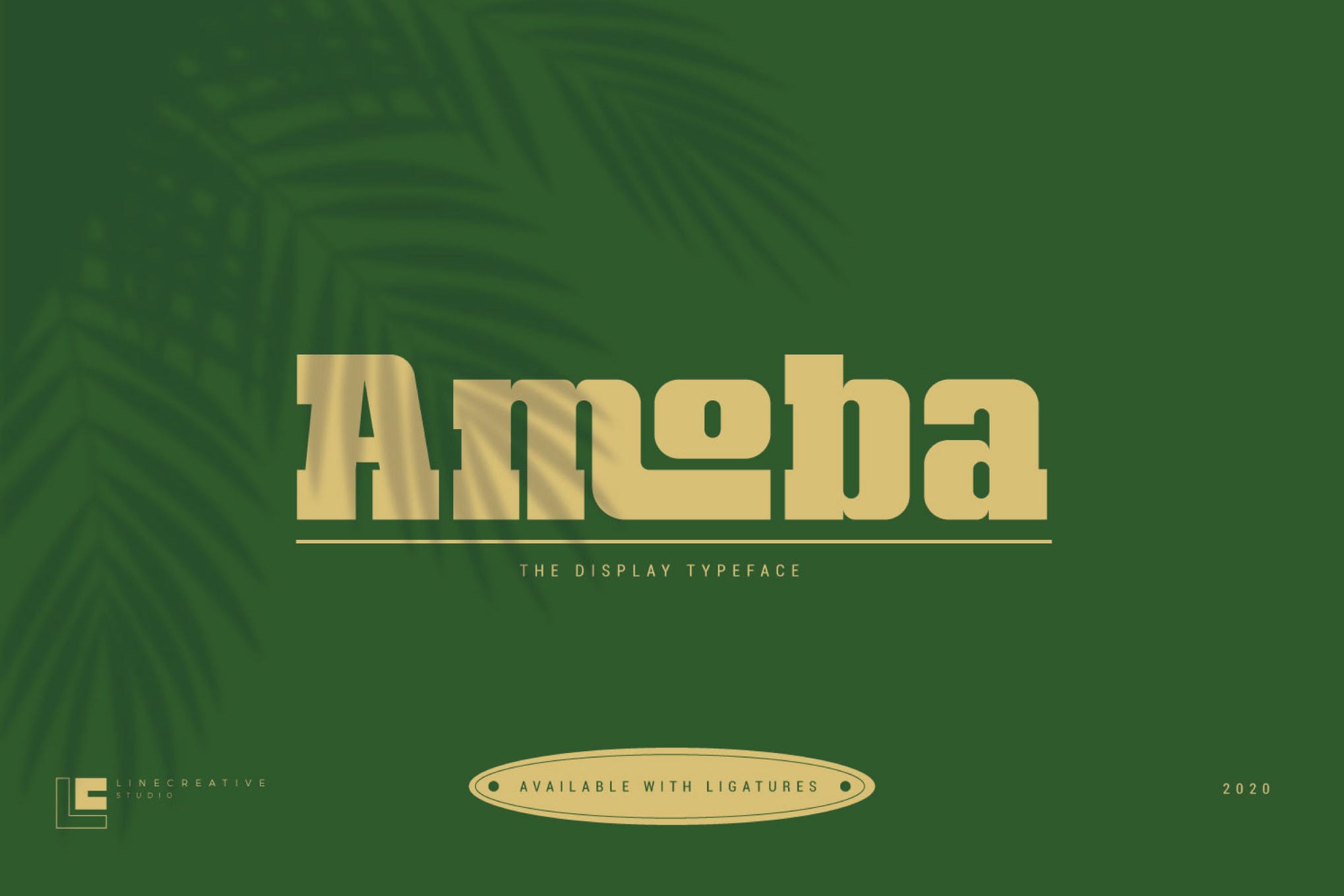 Amoba is one of the thickest slab fonts on this list, hand crafted to harp back to that island paradise style branding. With a range of multilingual support, and an impressive collection of unique title characters for you to enjoy, it's not hard to see why Amoba is one of the popular slab serif fonts out there.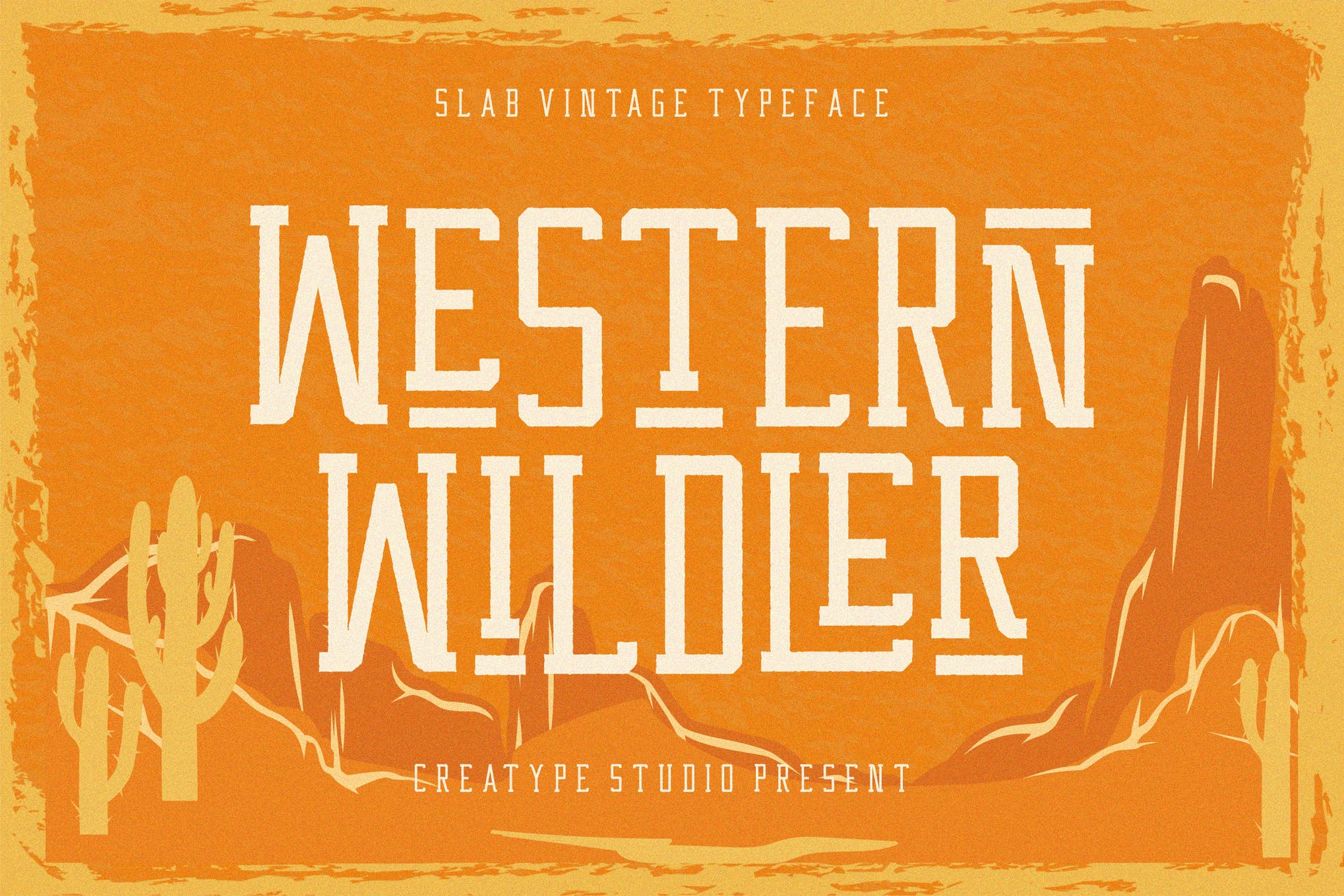 Western Wildler is an interesting synergy between the retro slab line work design, and a Wild West aesthetic. A font bustling with personality, and an array of uniquely designed capital and lower case letters to help make your text stand out in any background.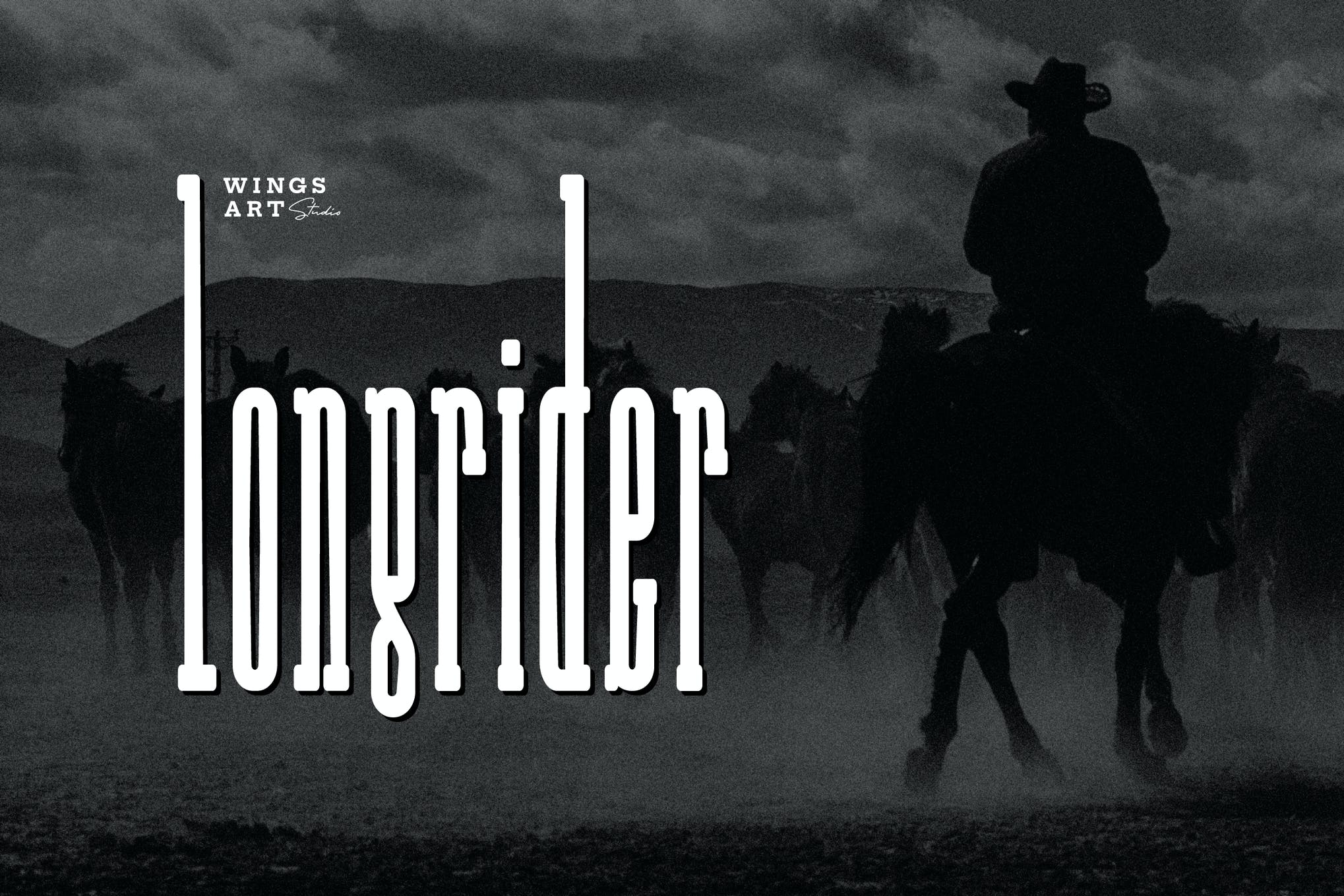 Inspired by the iconic western era of movies, Long Rider is a slab font that employs a long line work design not often seen in many other slab fonts. Able to add a touch of cowboy aesthetic, yet retain the slab font bold straight lines. Not one of the common slab serif fonts we're used to, but a welcome addition.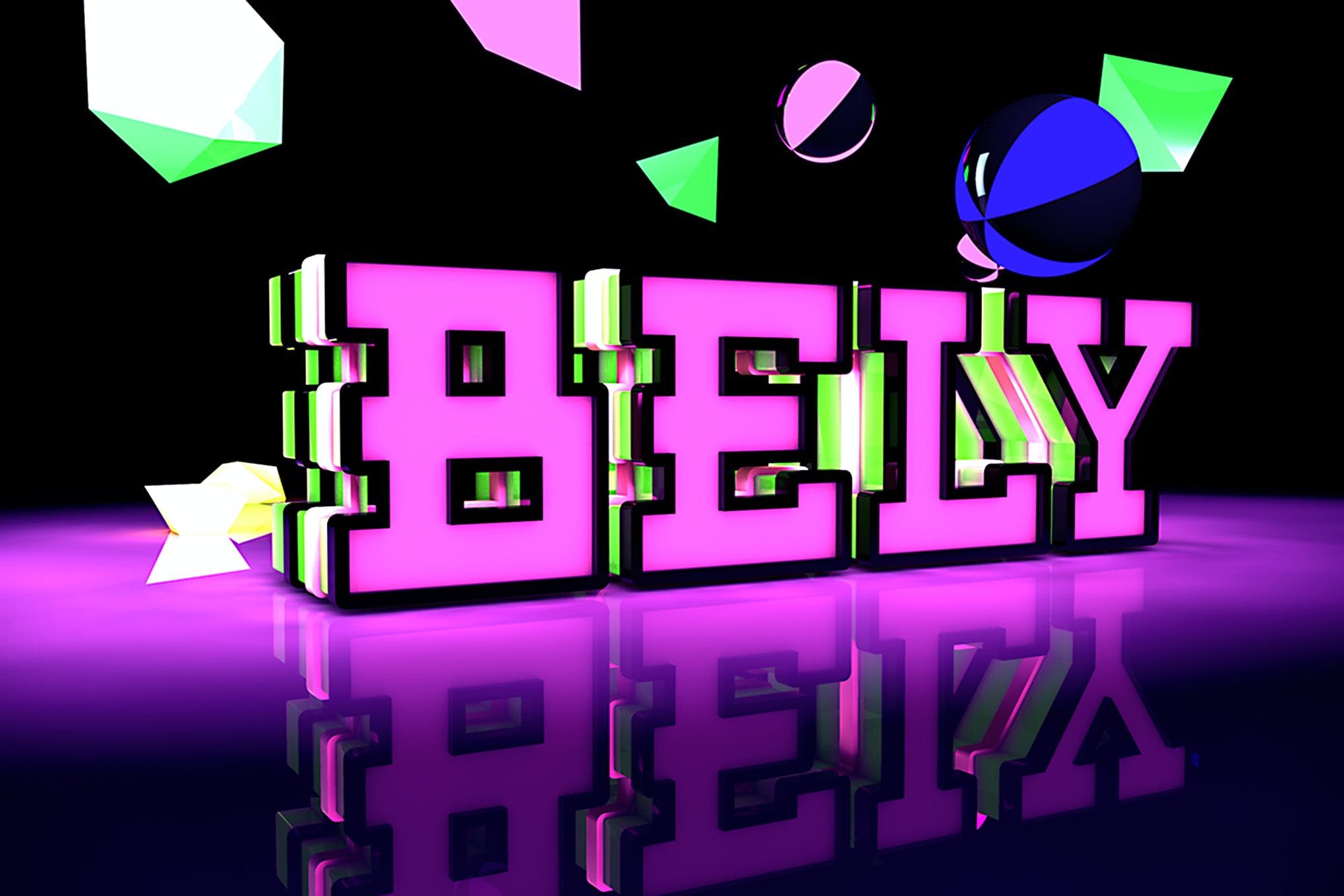 Bely is one of those bold serif slab fonts, with its deep outline design, and impressive 3D appearance that catches the eye and pushes interest. The design won't fit every logo, poster, magazine, and advertising task out there, but for those it does, it provides that unique retro cyberpunk aesthetic.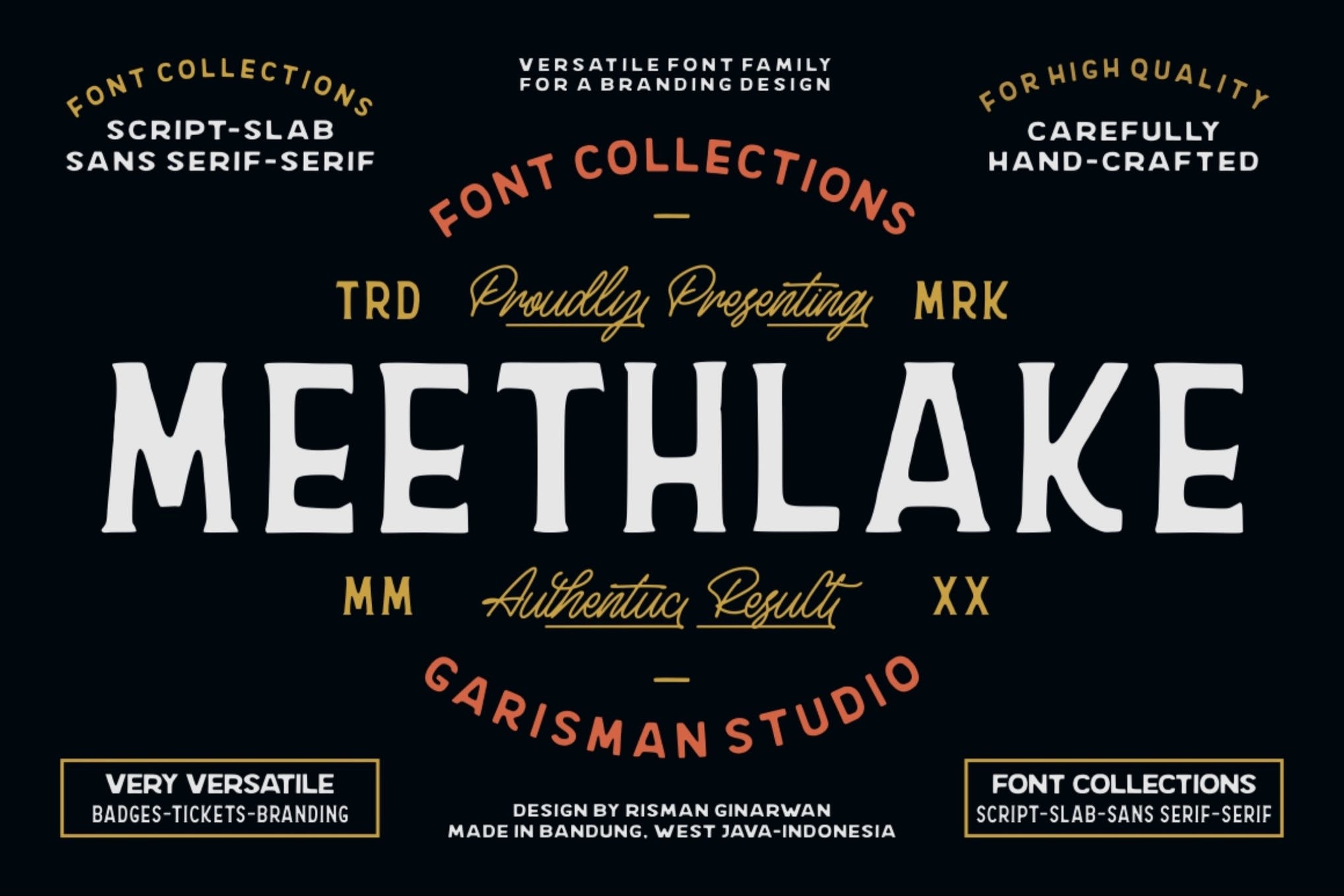 Meethlake is a vintage font inspired by the day of vinyl records. With the slightest curved design, and the iconic slab bold lettering, Meethlake brings that vintage feel to a modern typeface. One of the best classic slab serif fonts out there to capture that vintage aesthetic.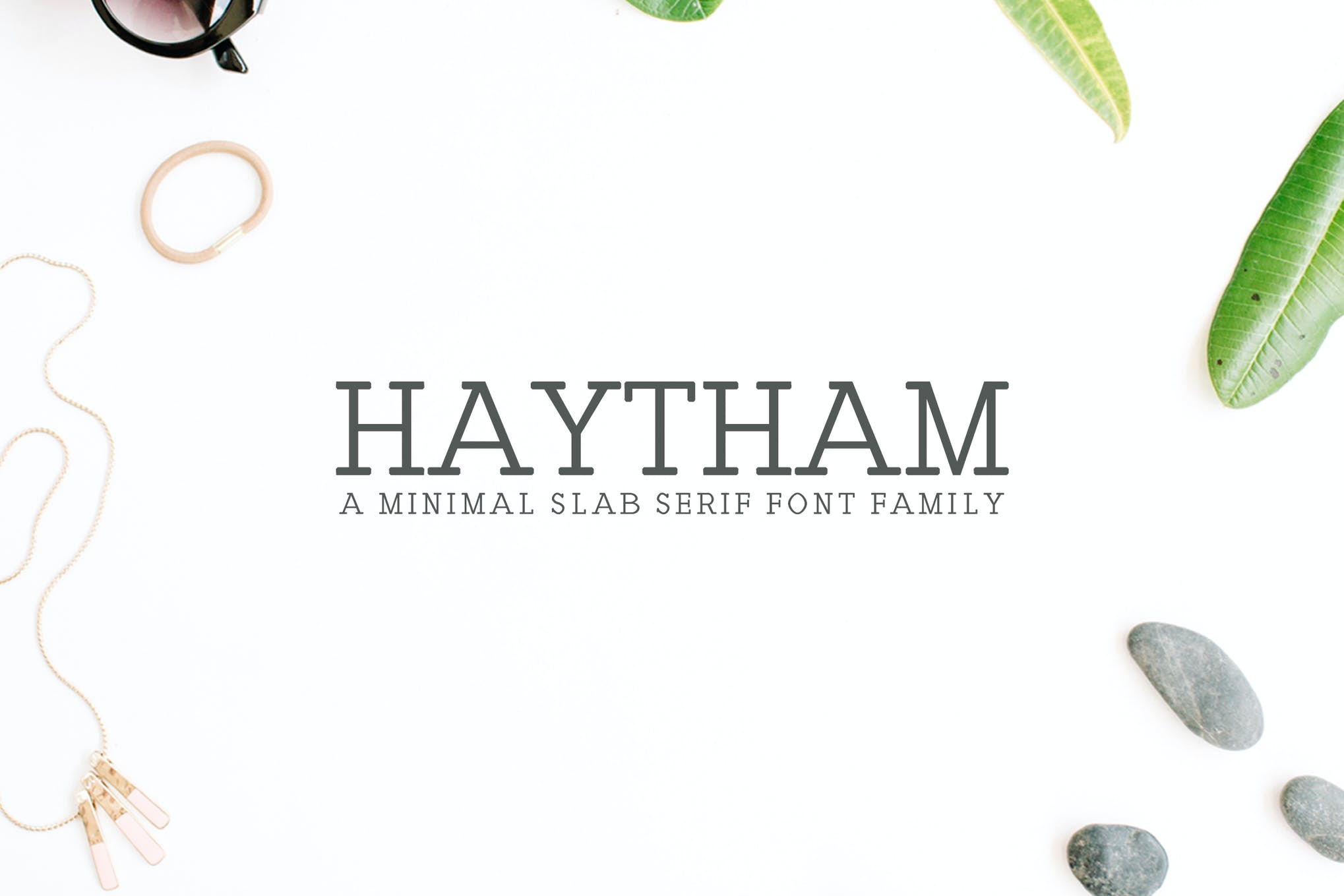 Haytham is a geometric slab font that brings a touch of child-like joy to its design. With an impressive range of eight distinctive weights, it is well suited for logos, branding, packaging, and advertising related uses. It offers a crisp readability and a strong editorial aesthetic that works to impress.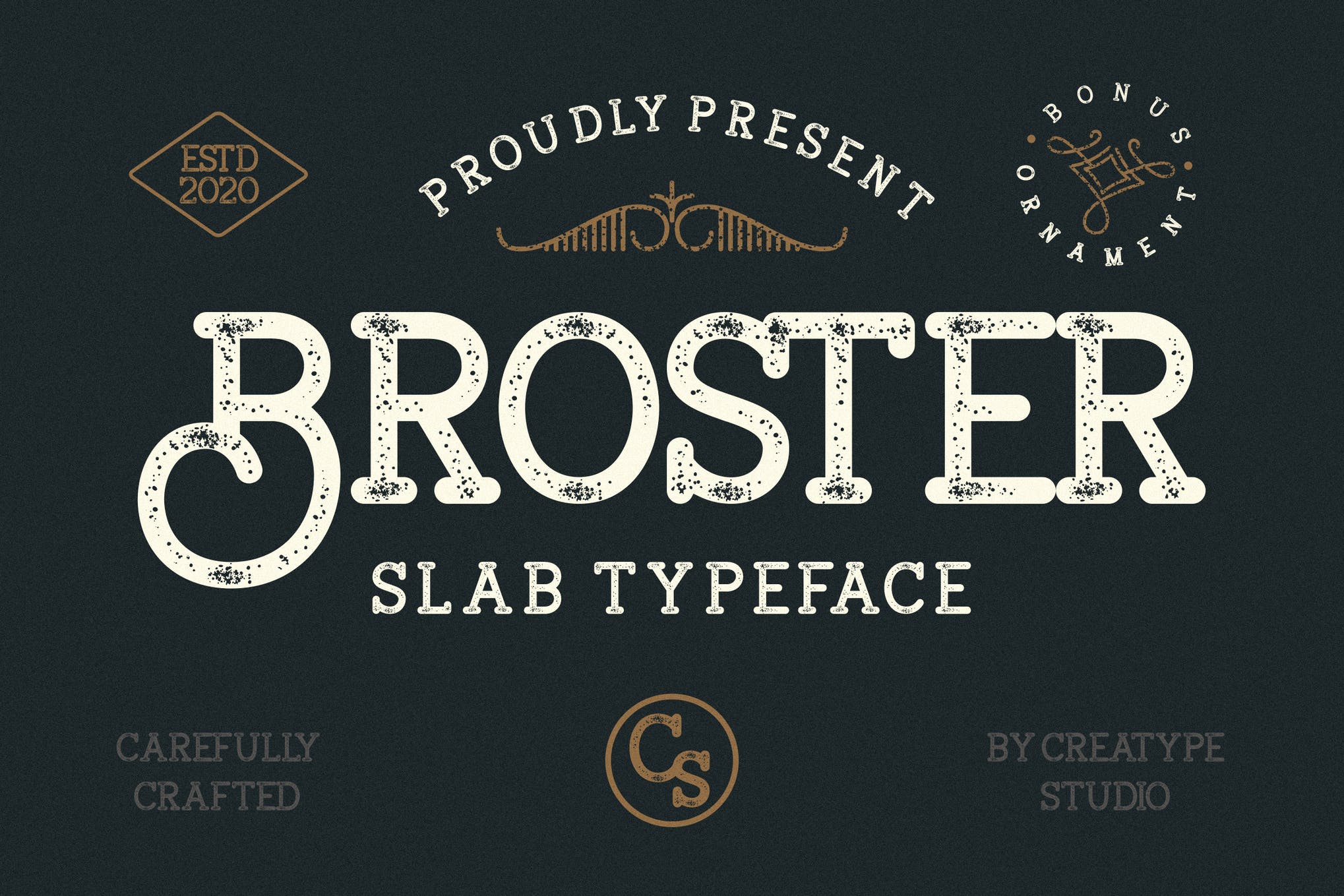 The Broster Slab font is a type you'd expect to see in a vintage barbershop. With grainy lettering and a slightly curved design, the font is a highly adaptable font that can be applied to logos, posters, advertising, and a range of branding campaigns to provide a touch of character.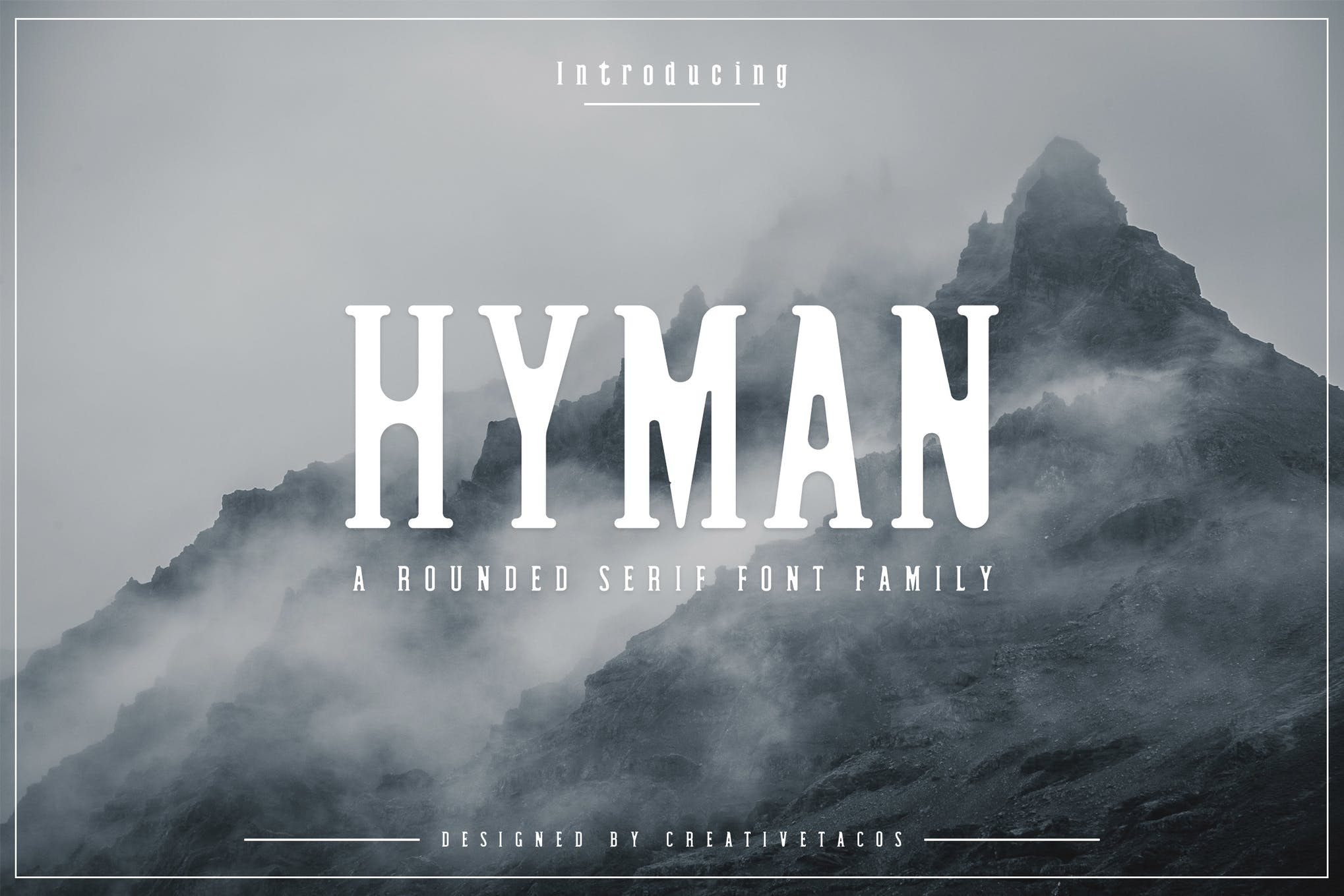 Hyman is a rounded serif font that was inspired by a minimalistic feel, mixed together with the bold aesthetic of the slab font. A highly adaptable font when used in lower case, compared to capitals, and comes with a range of different weights to suit your needs.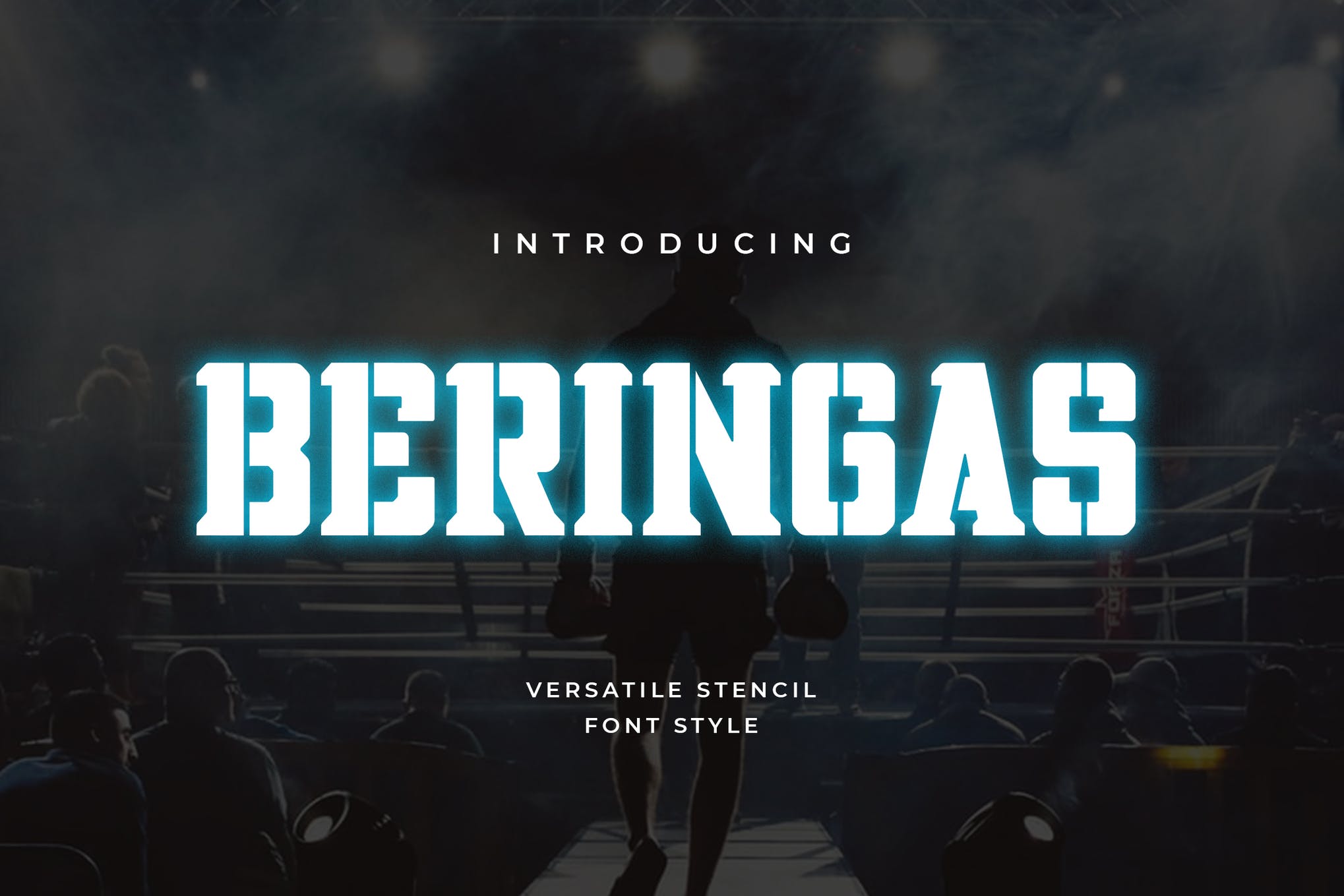 Beringas is a uniquely vintage slab font, bringing us back to neon signs and drive-in movie theatres. A stunning design that is well suited to logos, branding titles, advertisement projects, and album covers. The only limit to Beringas is your imagination.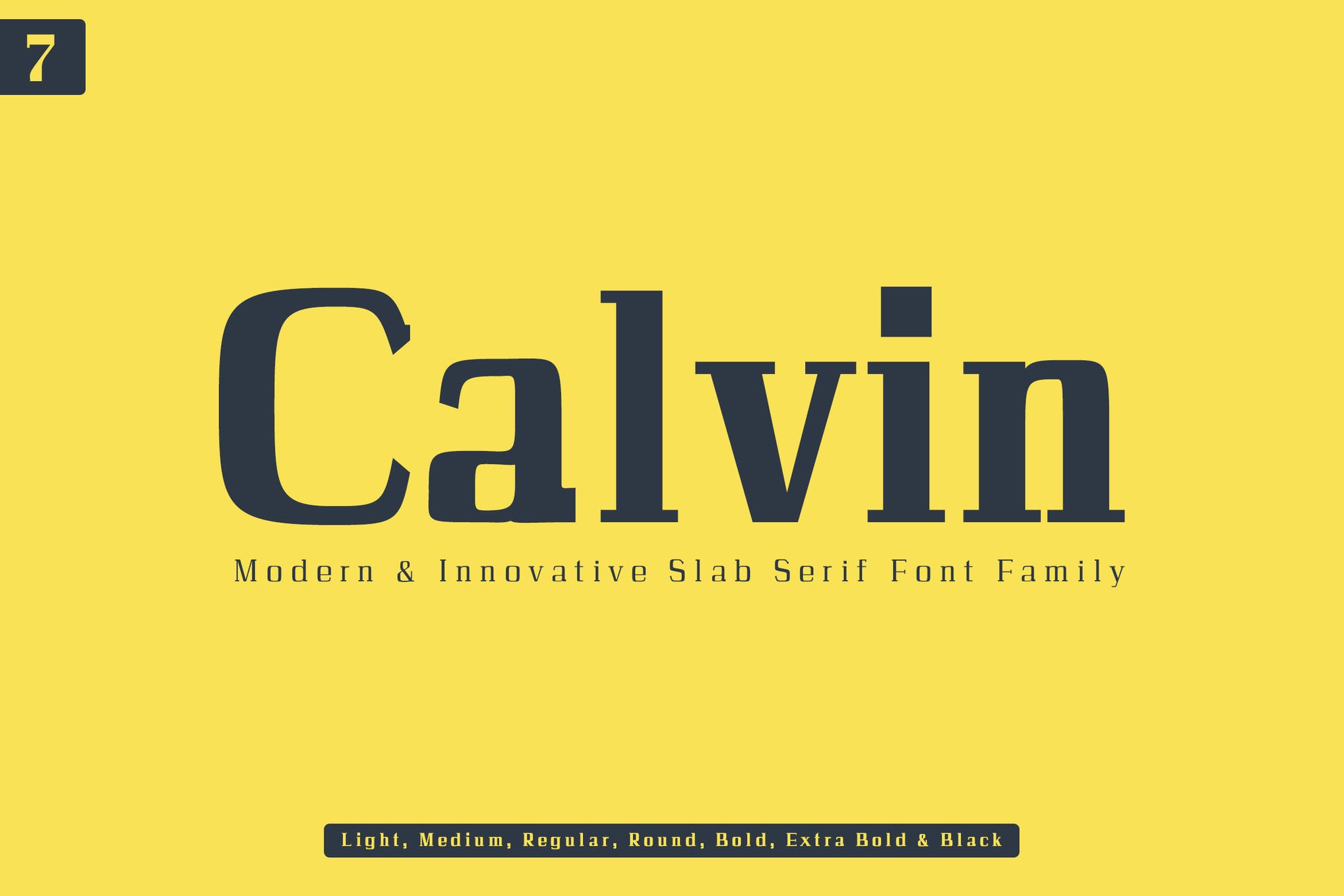 Calvin is the modern slab serif font, designed to have that sophisticated bold aesthetic, and a gorgeous line work design. A fantastic choice for posters, greeting cards, stationery design, magazine layouts, headlines, packaging, presentations, titles, and much more!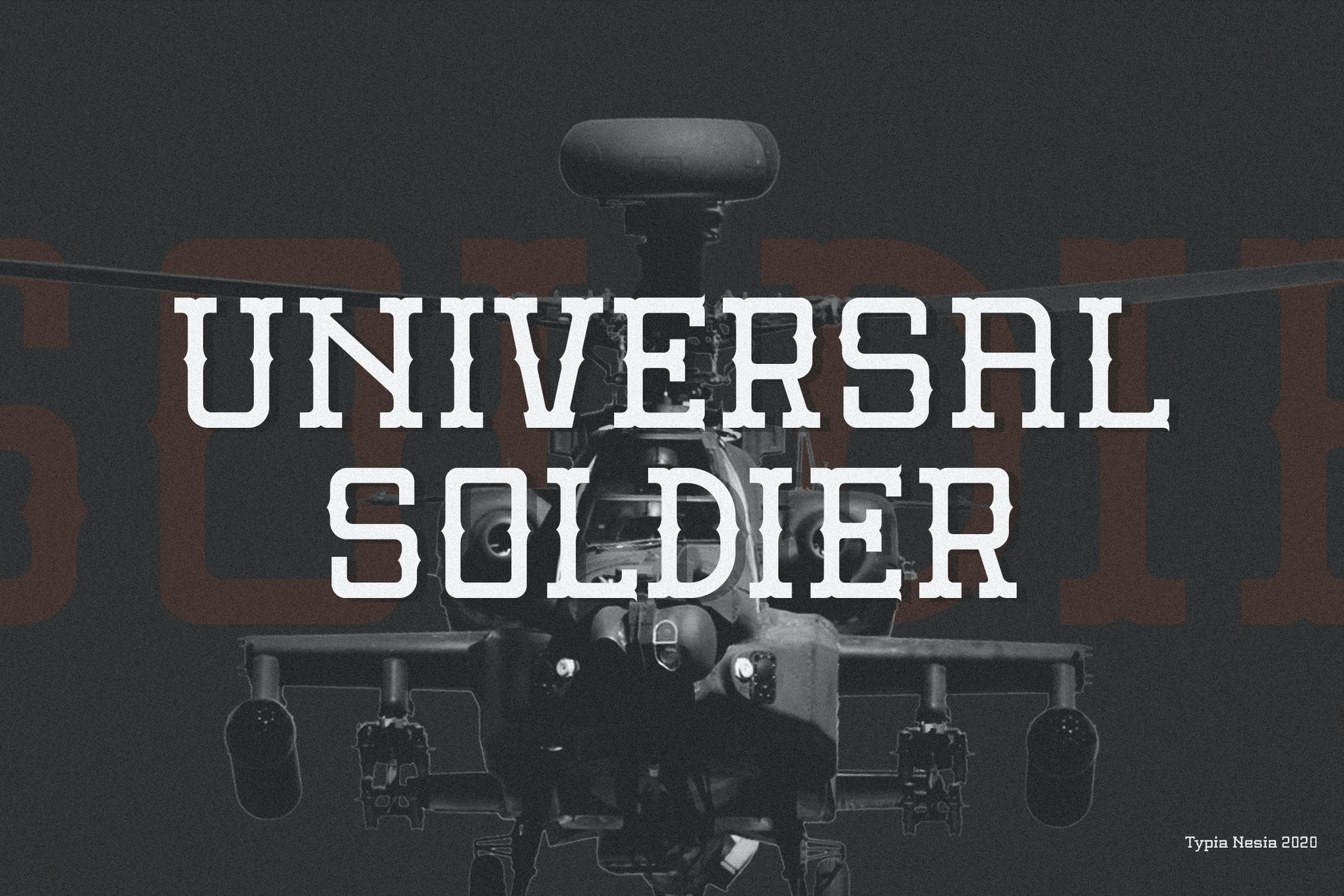 Montenegro was designed to match a military-style aesthetic, but is still a highly adaptable slab font. With those pointed line work designs and a range of catching outline options, it's not hard to make Montenegro into the best slab serif font for your project.
A Range of Free Slab Serif Fonts
Picking a premium font will always get you quality, but there are a wealth of high-quality slab serif fonts out there you can get start using as well. Let's now take a closer look at many of the free slab serif fonts you can get your hands on.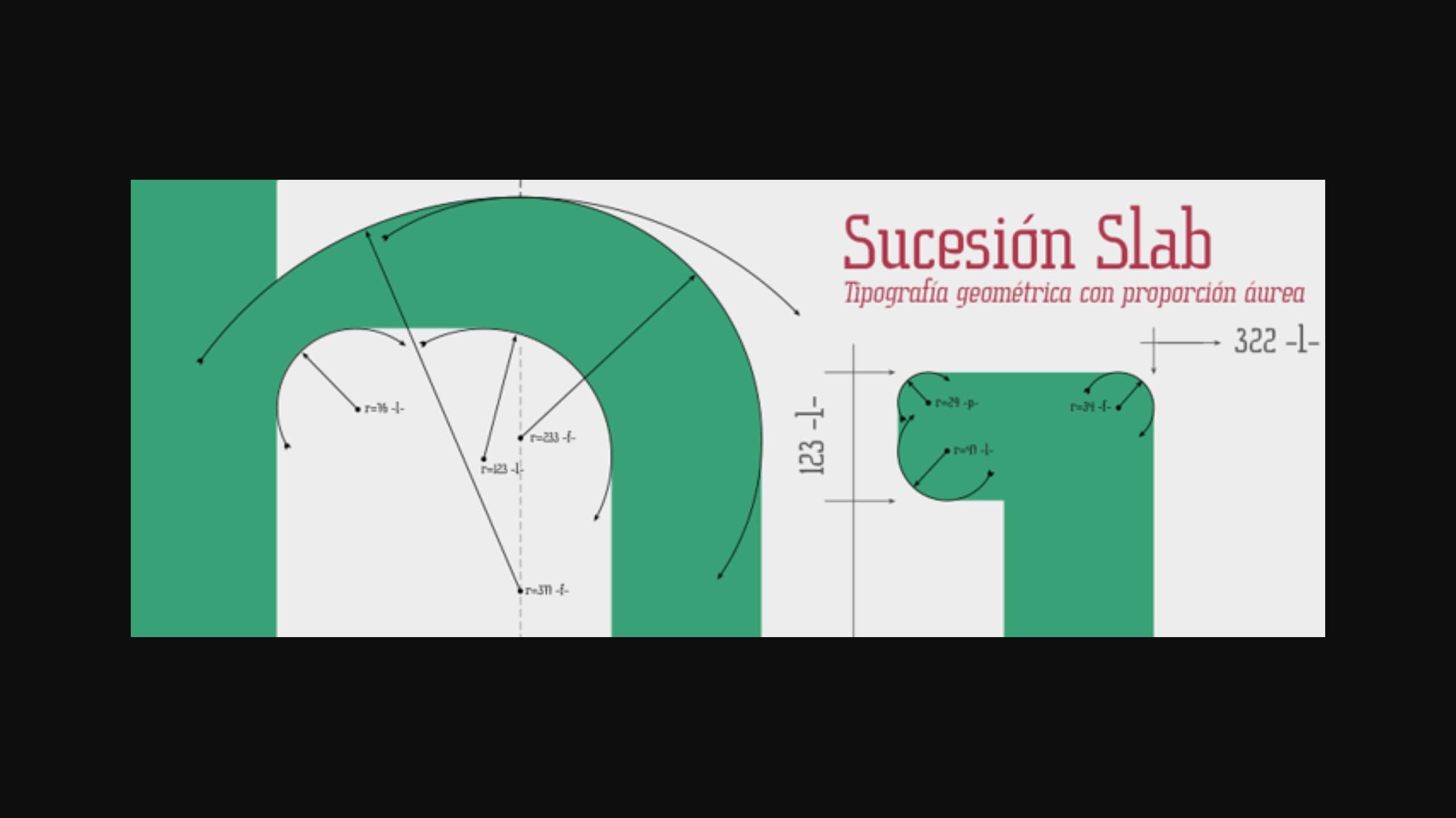 When we say the Sucesion Slab font was mathematically designed for maximum elegance, we really mean it. A simple, yet captivating typeface that pulls inspiration from the serif typeface, and adapts it into something more akin to the poster of The Godfather.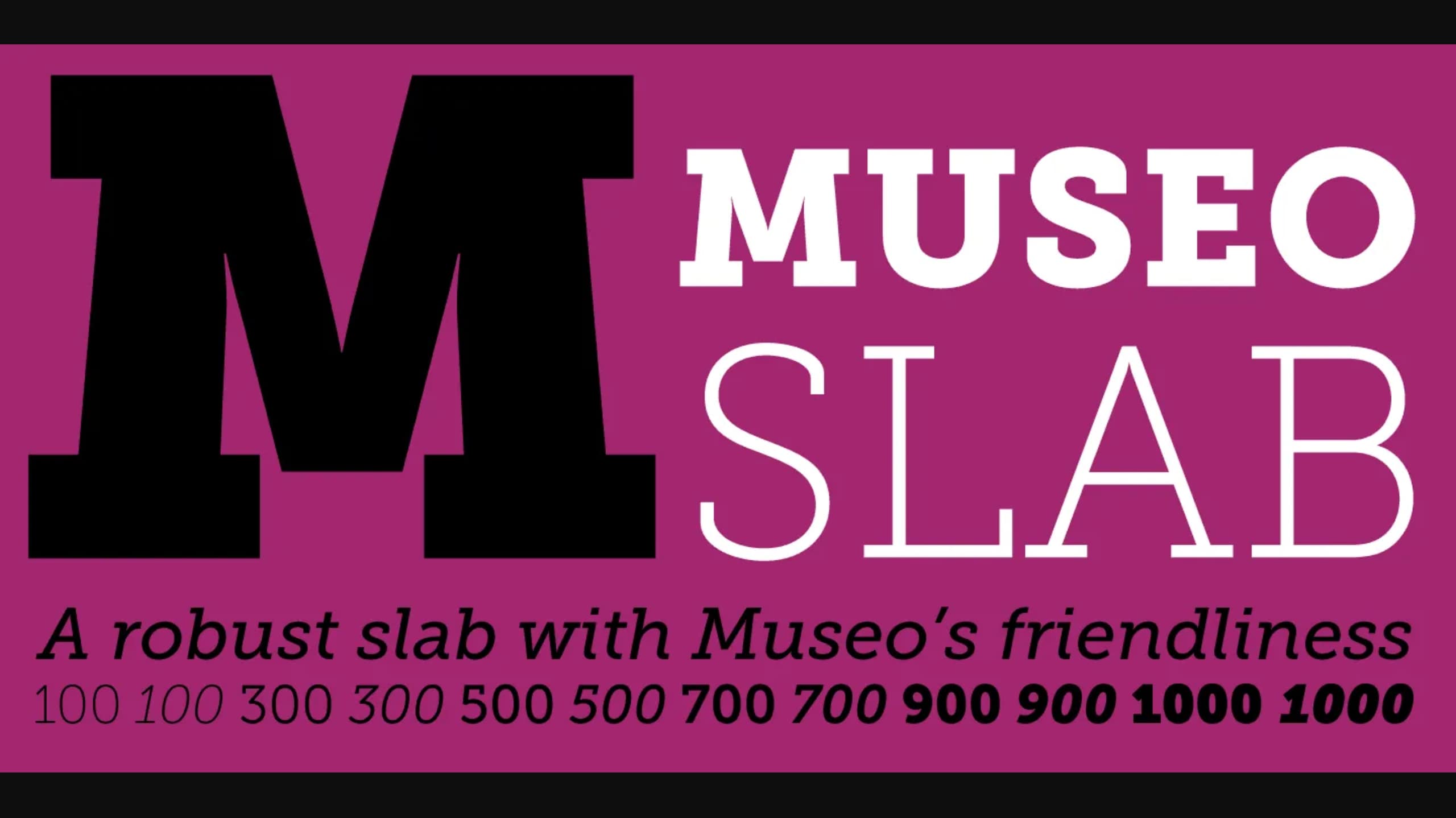 Sometimes simplicity is key, and that's where this one of the best fonts similar to museo slab comes in. A well-crafted serif slab font that doesn't try to do anything too special. A great choice for posters, branding materials, logos, magazine covers, titling, and much more!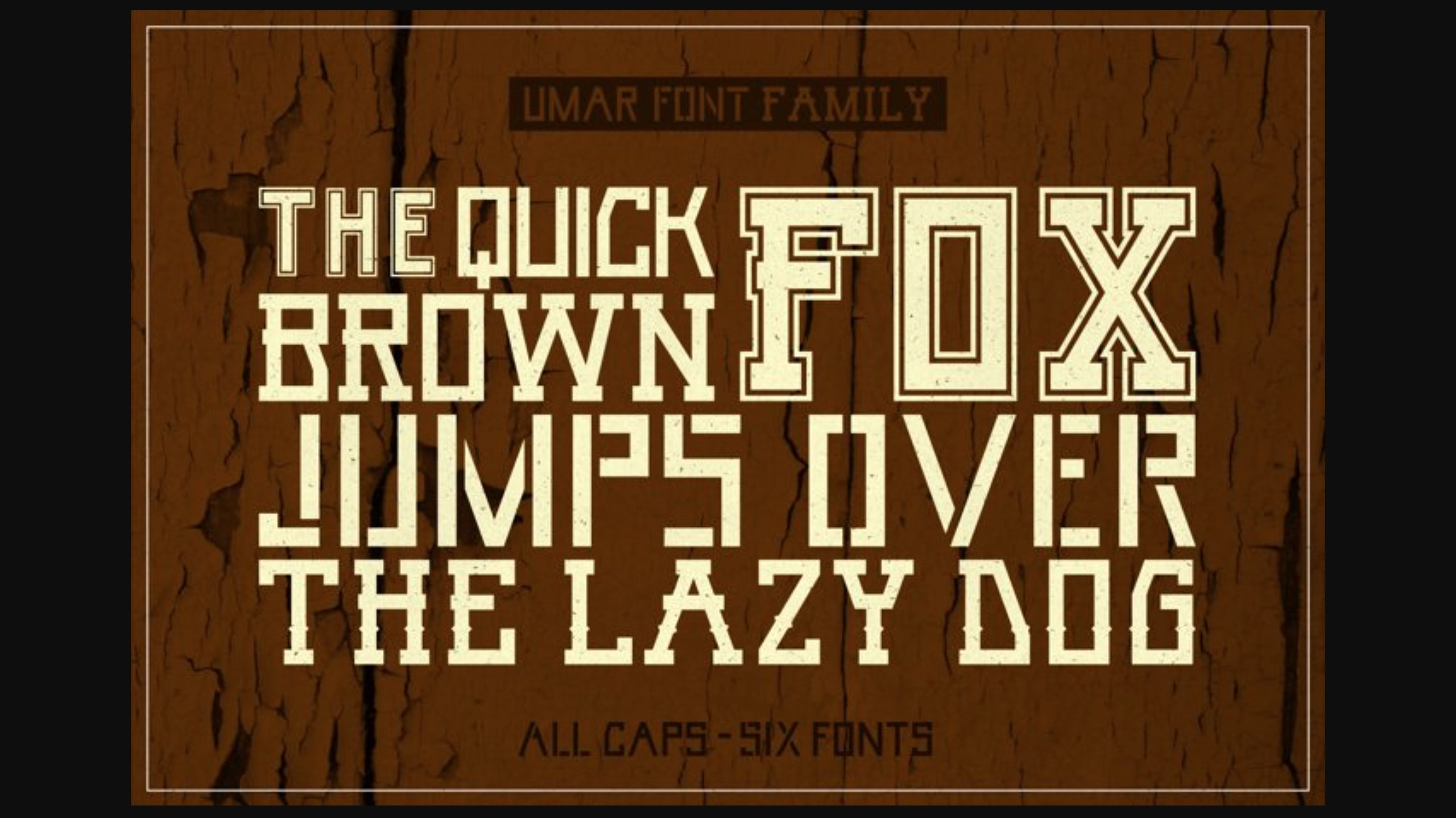 The Umar font is a serif slab font that is inspired by college branding material. With a range of unique character options, with the iconic college slab font pointed edges, and the in-line capital letter designs, Umar is a flexible font family that is easy to customize into your unique requirements.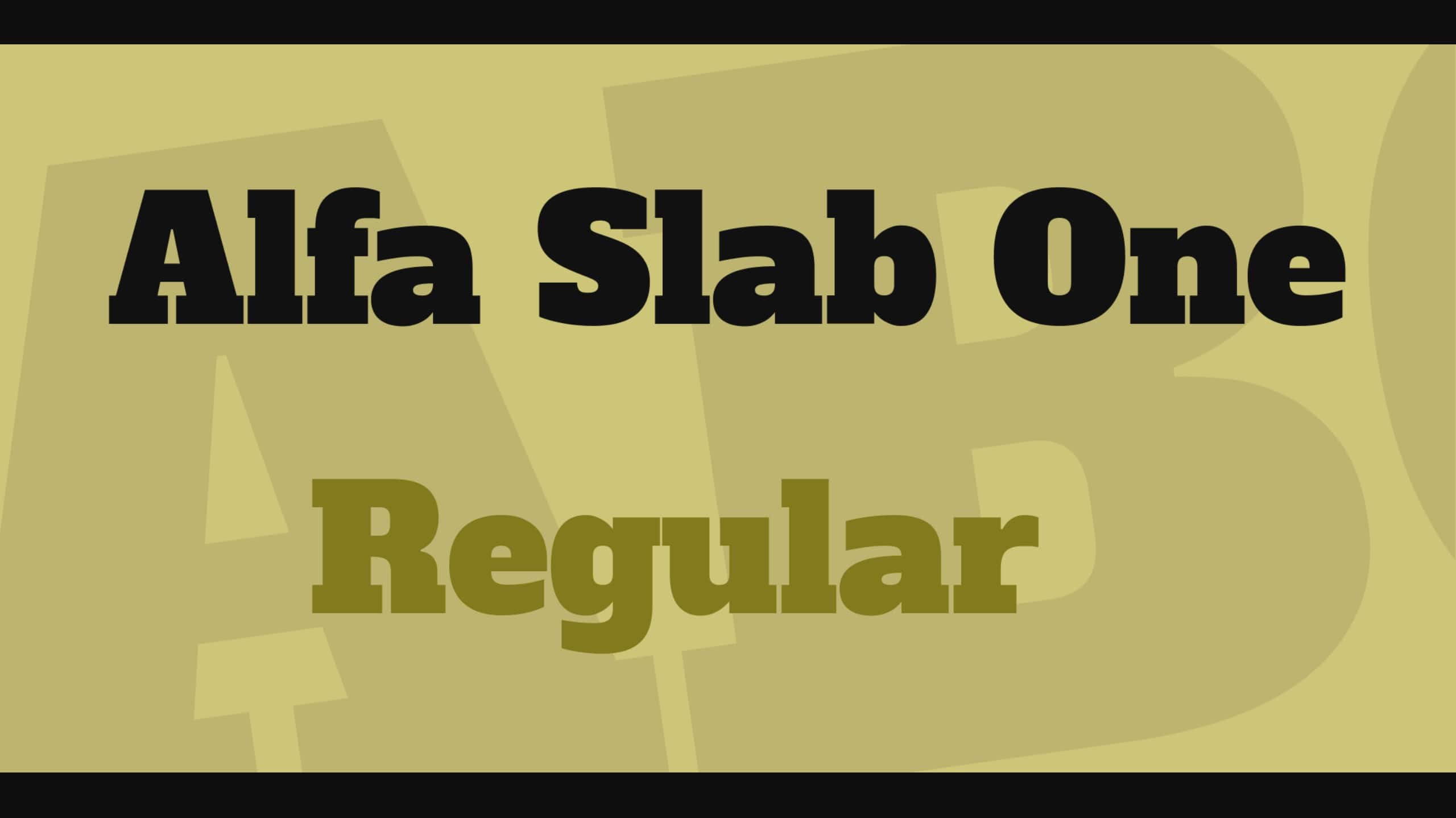 Alfa slab font is a contemporary take on the Six-line Pica Egyptian typeface. A simple, yet effective font that works to stand out in any backdrop. A great choice to often accompany a more stylish slab font, for use as a footer, sub title, or small content pieces.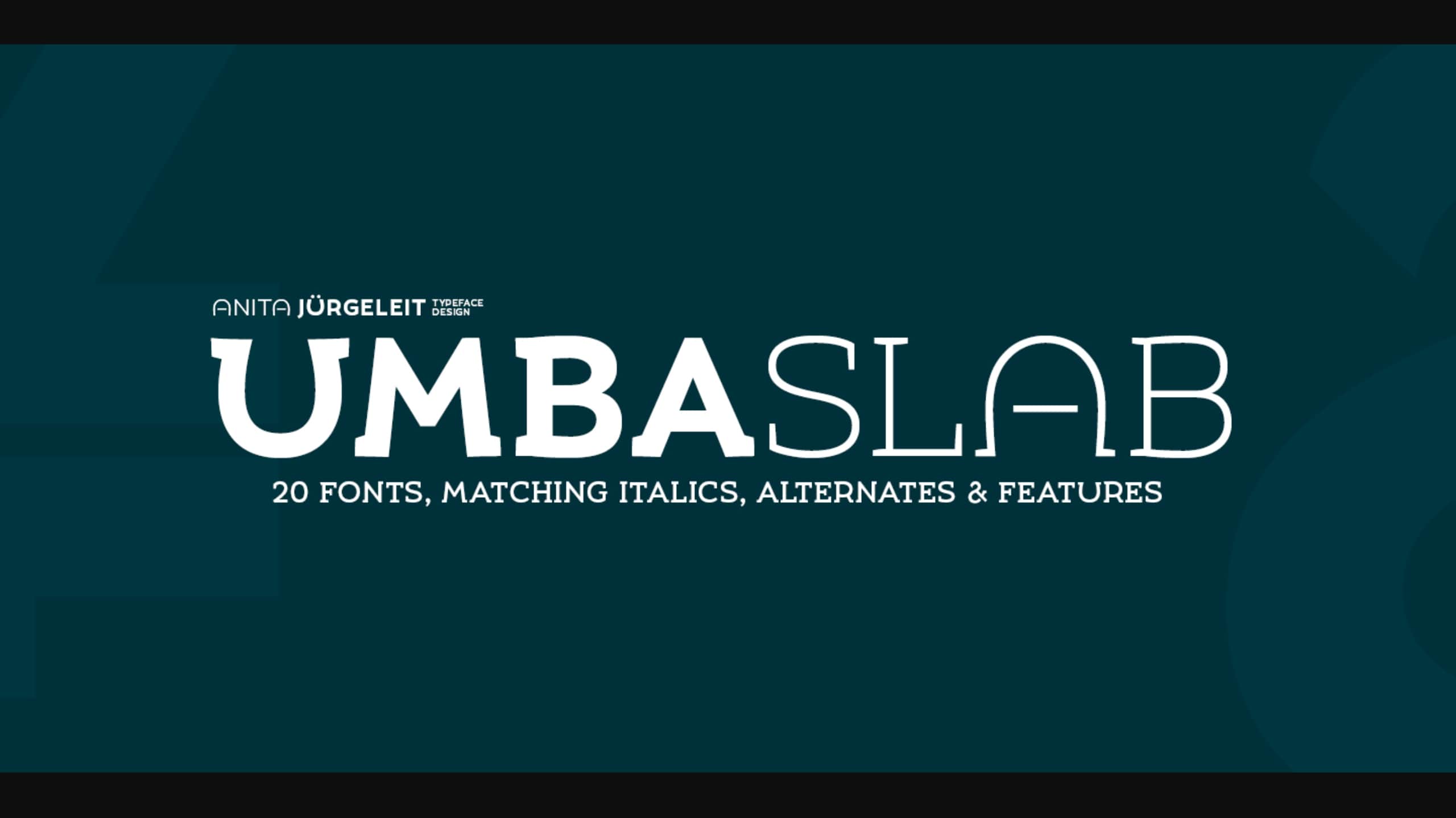 The Umba Slab font is an expansive slab font family of typefaces that comes with an impressive range of unique characters, styles, and multilingual support. Since the typeface itself comes with almost five other styles under the hood, it would be hard to find a setting where Umba didn't work to fit into your branding, logo, advertising, or unique project needs.
Take Advantage of a Slab Font That Works for You!
Slab fonts are some of the most effective marketing and branding fonts out there, and picking the right one can turn the presentation of your project into something that turns heads and resonates with people.
Pick up one of these free and premium slab serif fonts today, and start customizing those bold linework designs into something special!