10+ Best Free Shopify Apps for Boosting Sales in 2022
What if there's a way to double the number of sales your shop generates from the same amount of traffic without having to spend extra on advertising? That's exactly what these free Shopify apps will help you accomplish.
The biggest challenge you face when growing your Shopify store is bringing in traffic. Most of the time, you'll even have to set aside an advertising budget to spend on Facebook ads and influencer sponsorships to get people to visit your store.
Even then not all visitors will convert into customers. Some will add items to the shopping cart and abandon it halfway through checkout. Some will leave when they see the product they want is out of stock.
It's your job to have systems in place to turn these potential customers into leads and bring them back to your store. With the free Shopify apps on this list, you'll be able to make the most of your traffic and generate more sales without spending any money.
Download hundreds of stunning Shopify themes and templates with an Envato Elements membership. For $16 per month, you have unlimited access to a growing library to thousands of themes, fonts, web templates, graphics, and more.
Why Use Shopify Apps?
Shopify itself is a very convenient and powerful platform. It provides you with all the tools you need to build an online store. But, once you finish setting up your store, you need extra help to convert traffic into leads and more sales.
This is where Shopify apps come to help. Shopify apps are extensions that add additional features to your store.
There are many different kinds of apps on the Shopify apps directory. In this post, we focus on free Shopify apps that are designed to generate leads and boost sales. Have a look.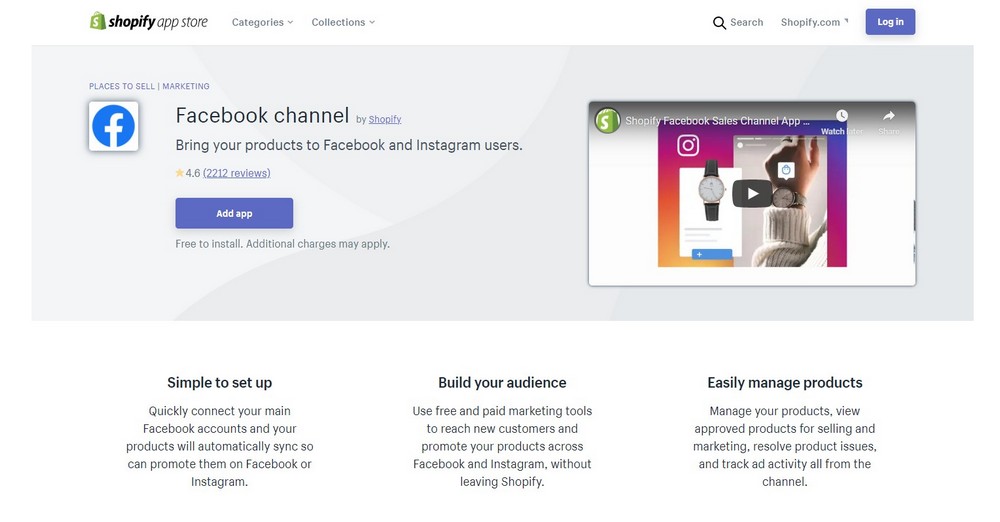 Facebook and Instagram are two of the best platforms for generating traffic to your Shopify store. In fact, 54% of consumers use social media to research products. And it helps build trust as well.
This is why Facebook Channel is one of the first apps you should install on your Shopify store right away. With Facebook Channel, you can sync your inventory with Facebook to promote your products on Facebook and Instagram with a quick checkout option. You can also install Facebook Pixel to track users and understand their behavior.
Main Features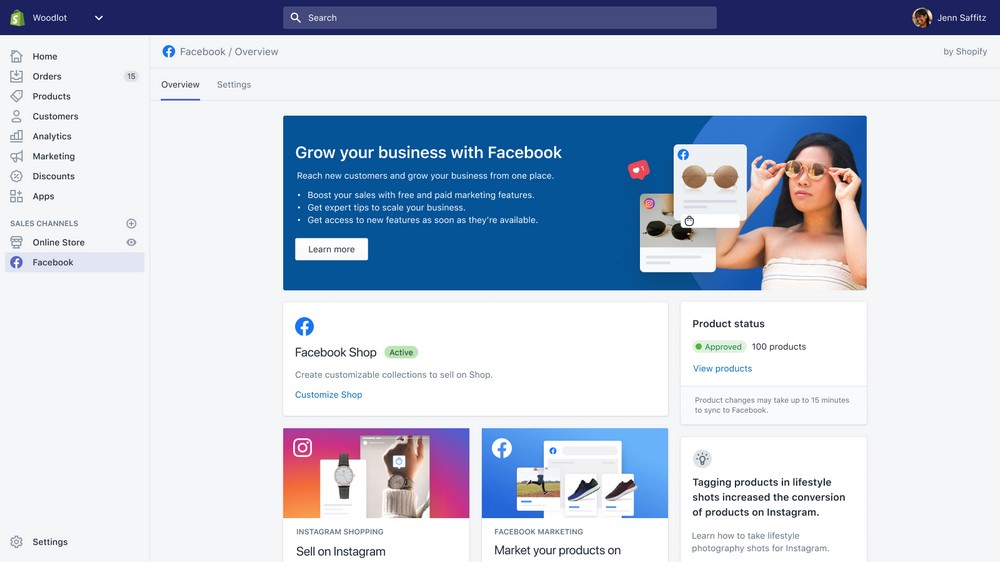 Automatically sync your Shopify product inventory with Facebook
Tag products on your Facebook and Instagram posts to generate more sales
Easily setup Facebook Pixel to track user behavior
Use dynamic retargeting ads to drive more sales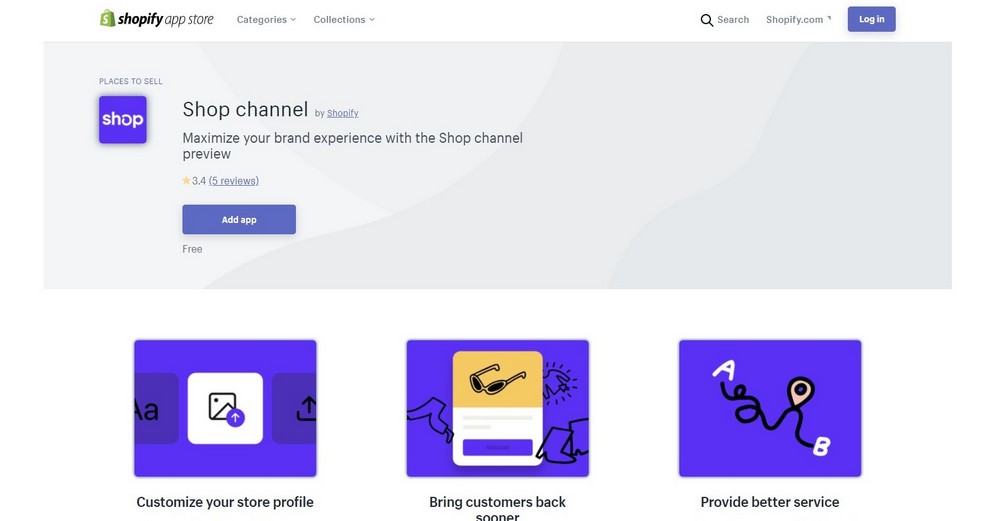 Shop is a brand new app developed by Shopify to offer a more convenient way to manage your store's customer experience. The app is only available in limited regions at the moment. And it will surely transform the way you manage your Shopify store in the near future.
With the Shop channel, you can offer payment installment plans powered by Shopify Payments. This way customers can buy products right away and pay later. The app will also suggest product recommendations to your existing customers to drive more sales back to your store.
Main Features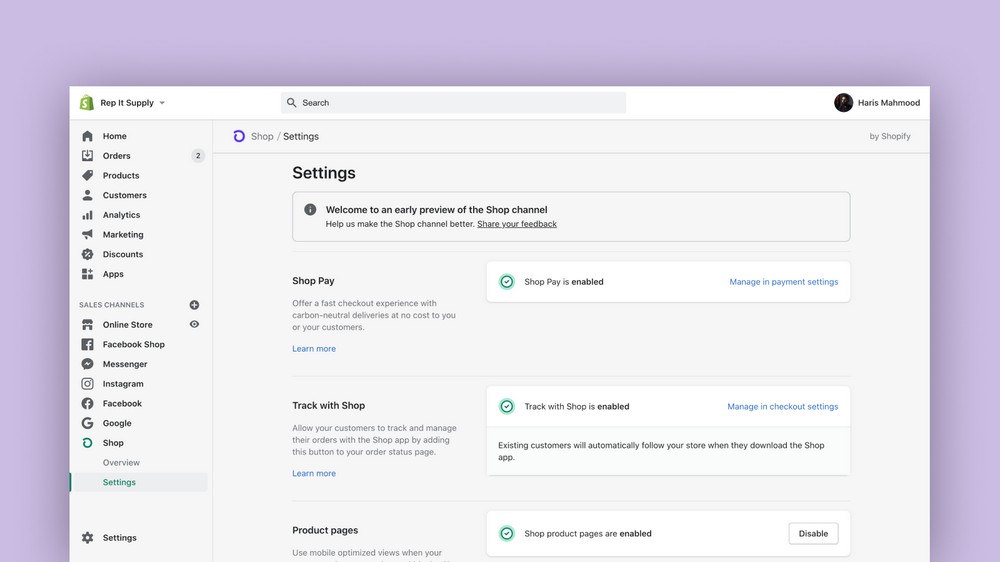 Let customers buy products right away using Shop Pay Installments
Bring back customers with Shop recommendations
Allow customers to track their order and receive notifications
Leverage local search feature to attract local customers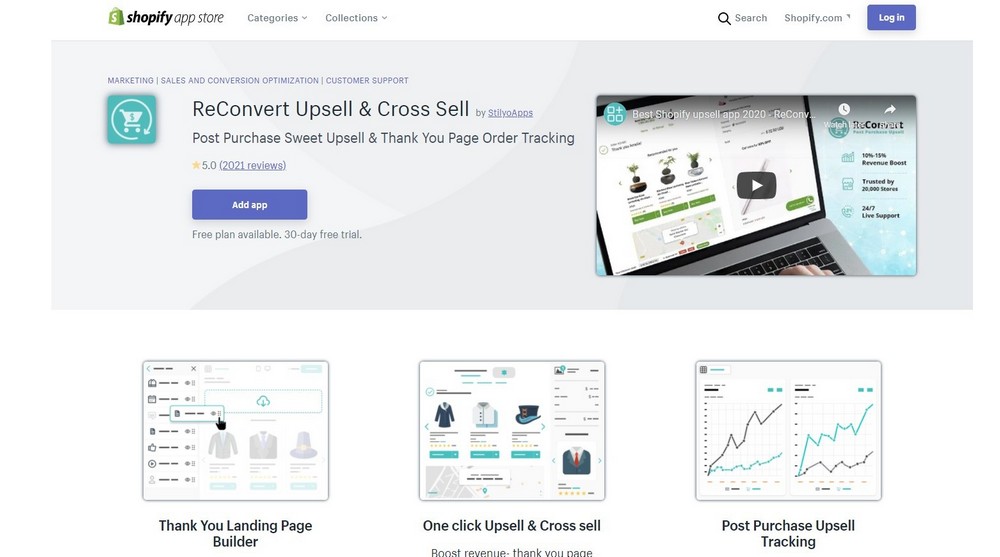 Upselling is one of the most effective techniques used by eCommerce websites to generate more sales. Sites like Amazon, eBay, and many more use upselling to recommend related products to customers to influence them to buy more.
With the ReConvert app, you can setup a similar system for your Shopify store. Using the app, you can design a thank you page and promote recommended products to upsell products to customers.
Main Features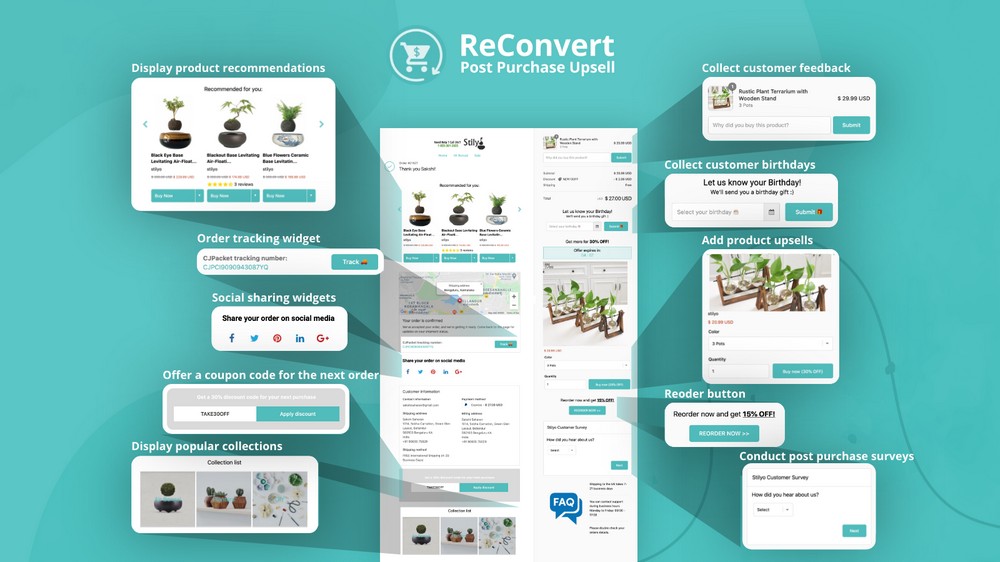 Design a beautiful thank you page using the built-in page builder
Upsell products, gifts, bundles, and more on the thank you page
Setup popups with discounts and countdown timers
Add product recommendations and reorder button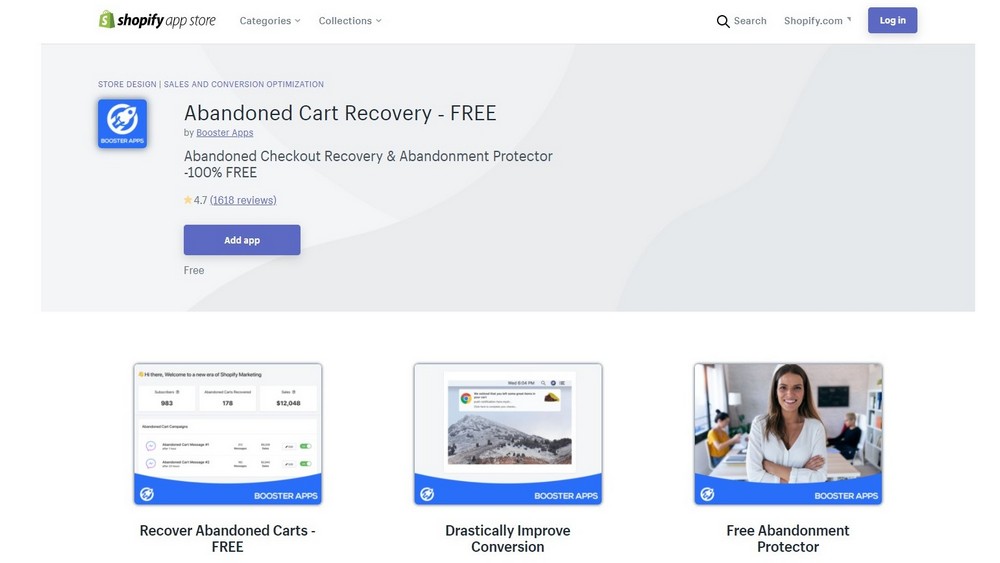 In 2020 alone, 88% of online shopping carts were abandoned by consumers. This happens in almost every online store. People start adding products to their cart but close the window before checking out.
Abandoned Cart Recovery is a completely free plugin you can use to fix that problem. It allows you to send notifications to people who have abandoned their shopping cart so they can continue shopping.
Main Features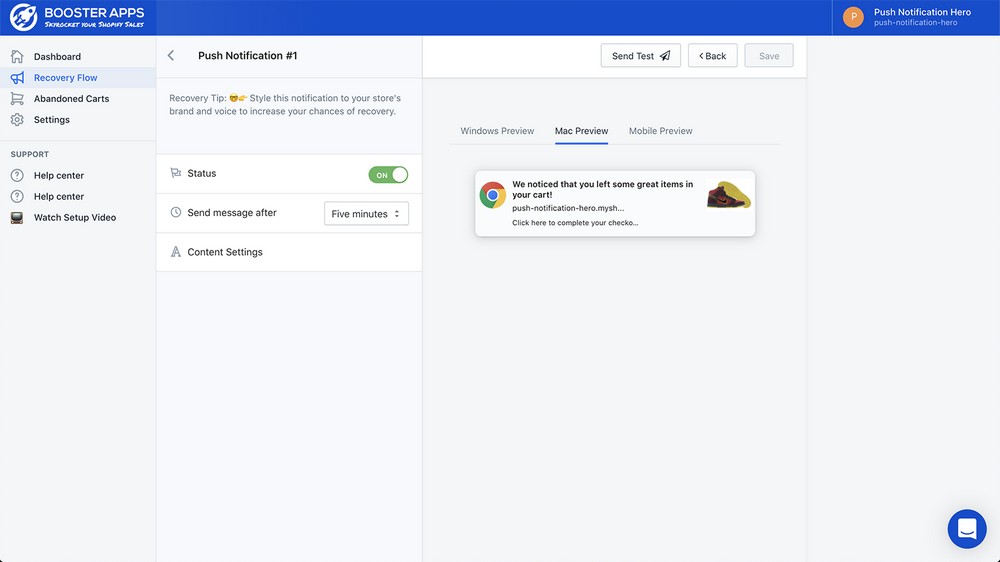 Send push notifications to recover abandoned cart
Easily setup and configure without coding
It's completely free to use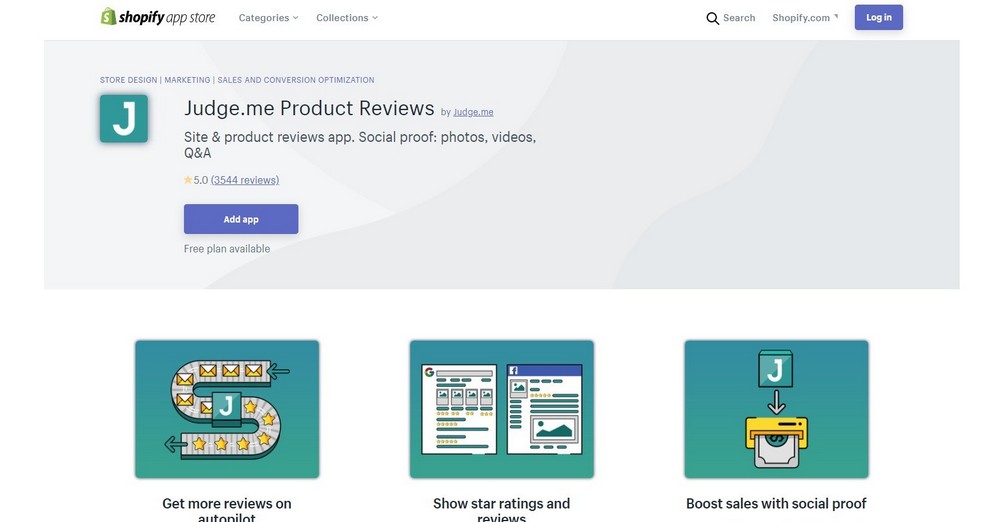 Using social proof to build trust is a great way to influence customers and drive more sales. Showcasing product reviews and social proof makes people trust your brand to finally click on that buy button.
Judge.me is a great Shopify app you can use to add such features to your shop. It allows you to add star ratings and reviews to your product pages.
Main Features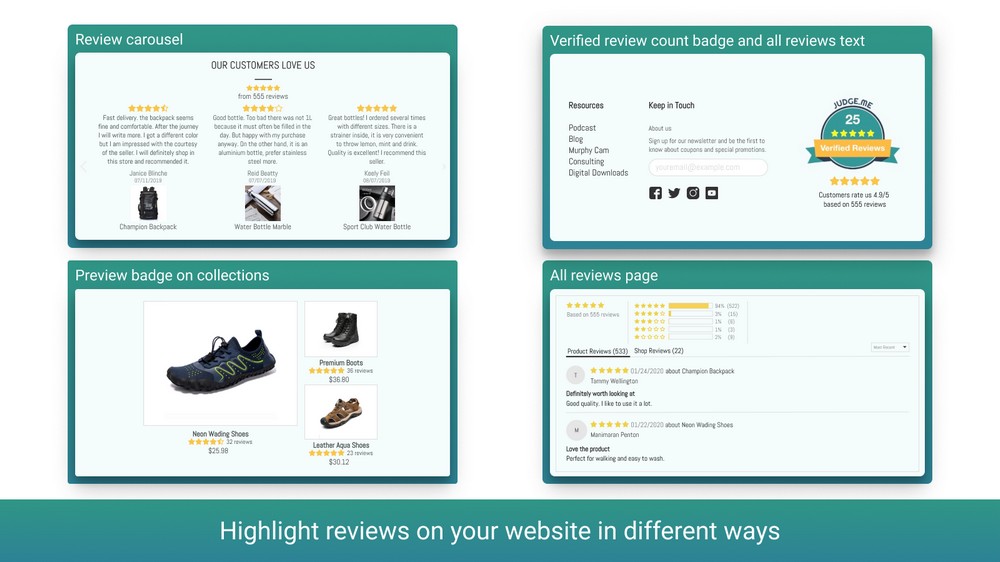 Build trust with real product reviews
Let customers easily review products directly from email
Supports reviews in Google Shopping and Facebook
Send unlimited review requests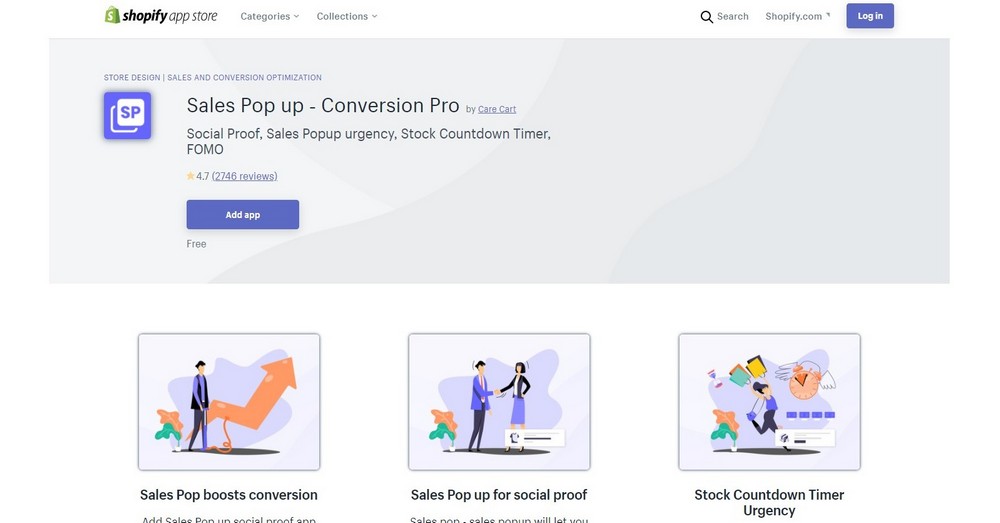 Sales Popup is another Shopify app that helps boost sales with the power of social proof. This app lets you add a system to show recently bought sales notifications to customers.
The app also has an option to add stock countdown timers to tap into the fear of missing out (FOMO) and get more people to buy your products.
Main Features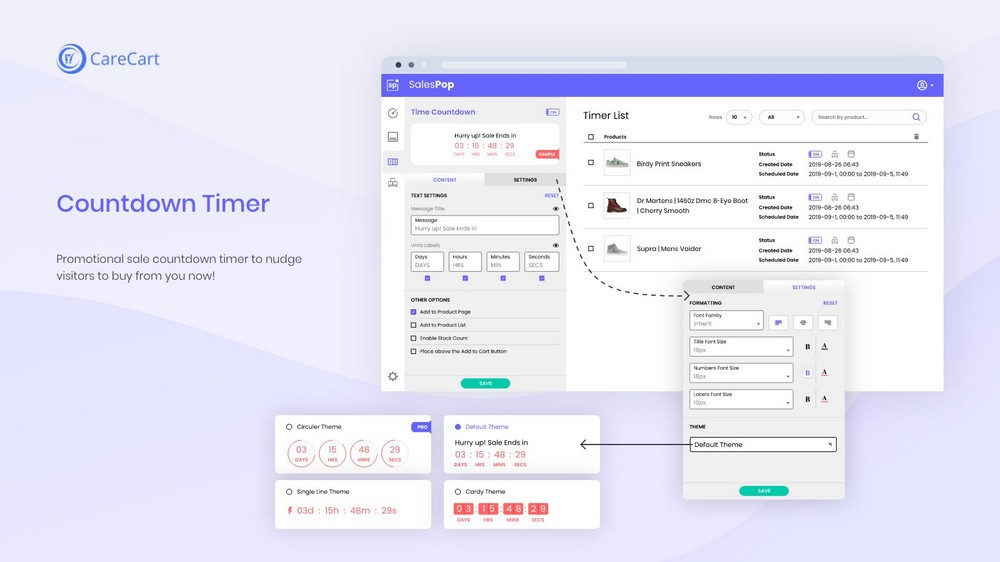 Add sales notifications to show recently bought products
Add stock countdown bars to influence customers
Customize notification design to your preference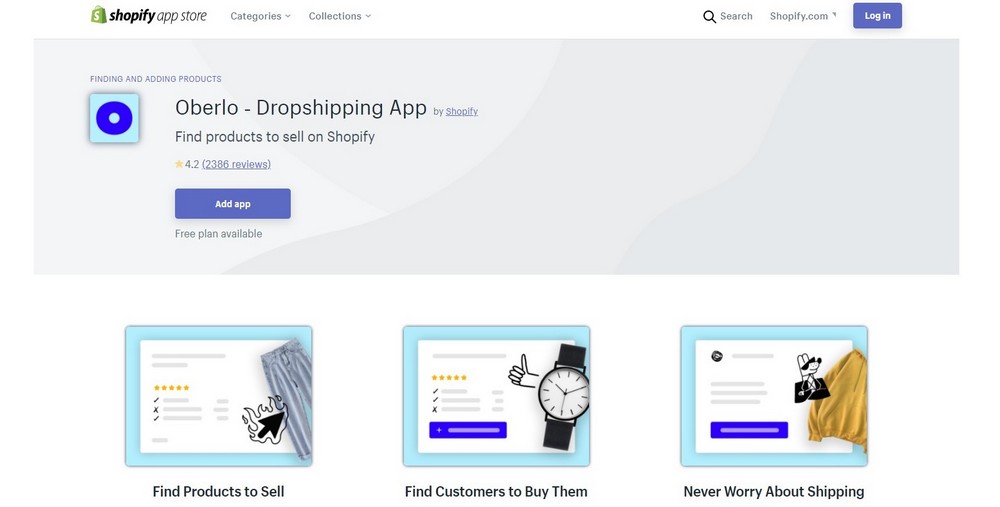 Oberlo is a popular dropshipping app that helps you integrate with AliExpress to find and sell dropshipping products in your store.
While Oberlo is not an app used for boosting sales, it can help you add additional products to your store without having to worry about managing inventory or shipping.
Main Features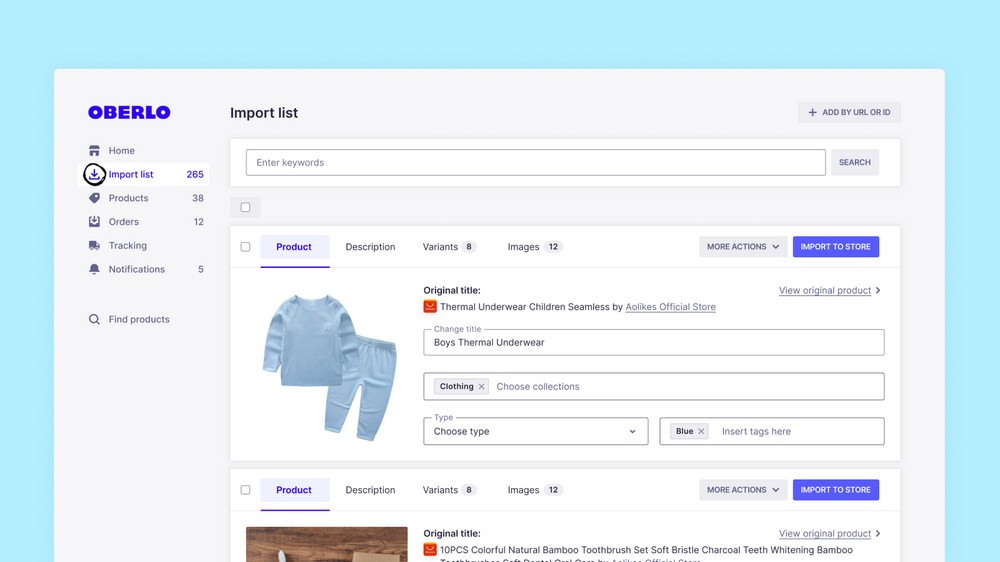 Easily find dropshipping products to sell on your store
Test different types of products without spending money
Adds real-time order tracking and automatic pricing updates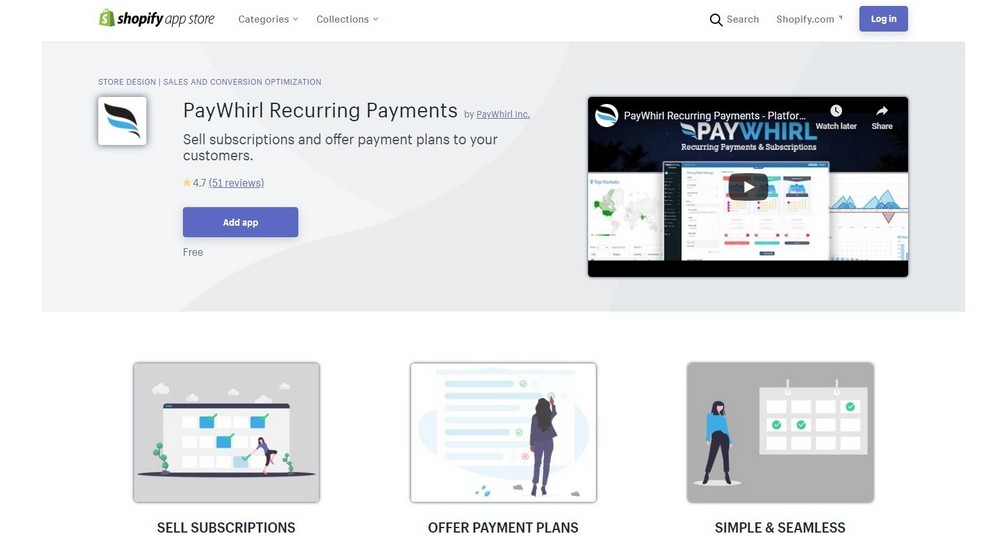 Offering payment plans is a clever way to generate sales and retain customers. PayWhirl is a useful Shopify app that will allow you to do just that.
PayWhirl lets you add payment plans for your products so that customers can buy products with a subscription plan. For example, it's perfect for selling product bundles that you can send out every week or month.
Main Features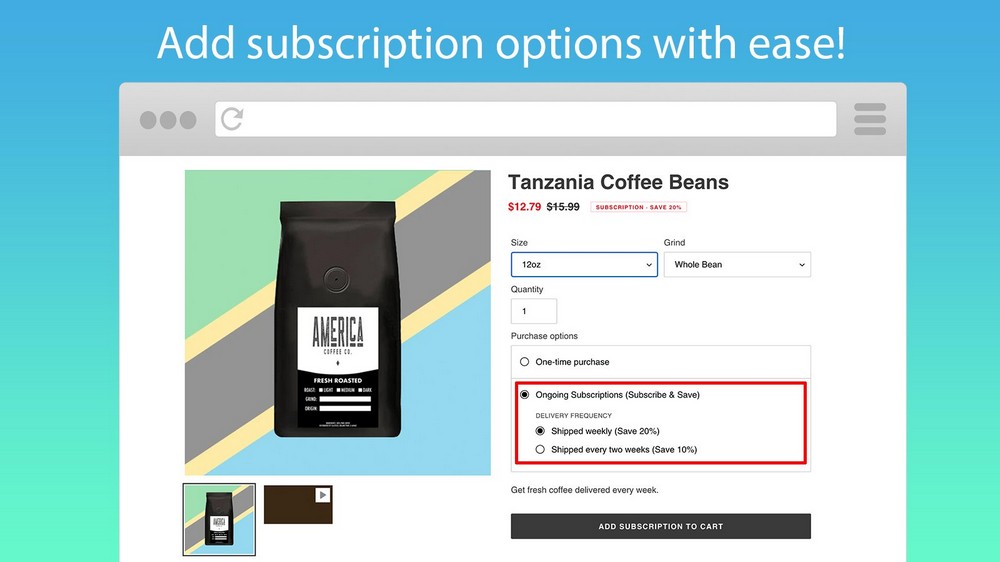 Sell subscriptions and offer payment plans for your products
Offer installment plans and accept pre-orders
Allow customers to manage their subscriptions and credit cards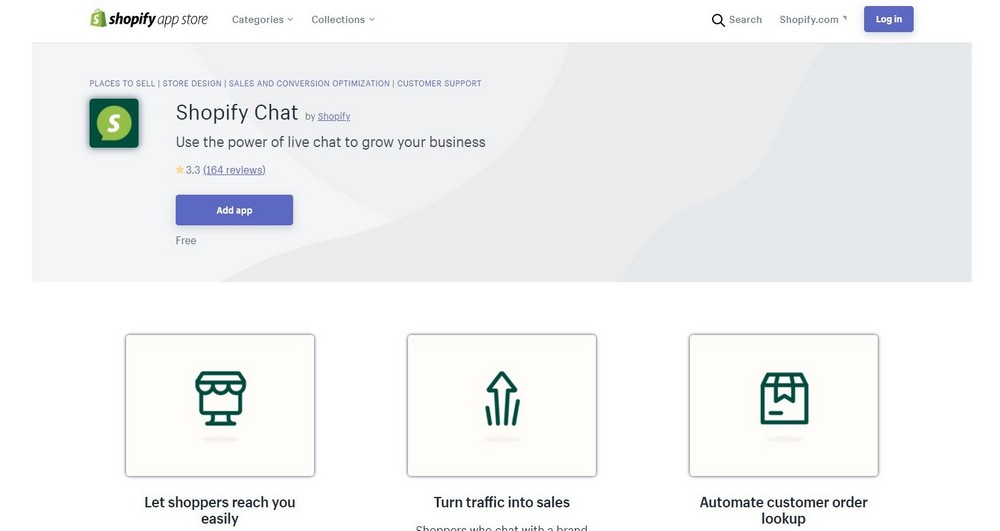 Customers often have trouble deciding which product is right for them. And sometimes, you need to help them make the right decision.
With the Shopify Chat app, you can setup a live chat system on your store. It will allow customers to quickly reach you and ask questions. You can then answer their questions and recommend the right products.
Main Features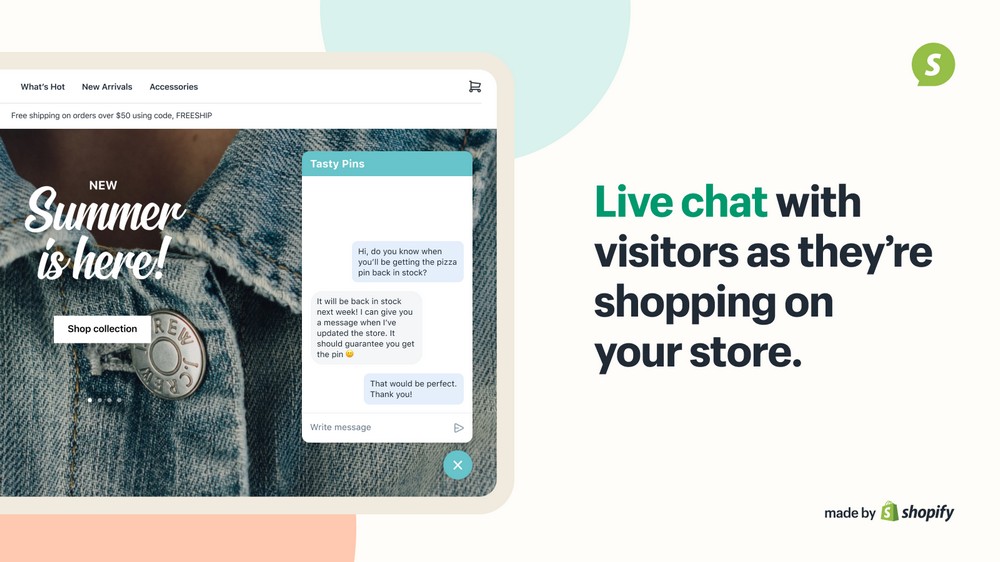 Setup a live chat system to provide customer support
Configure automatic responses to answer common questions
Allow customers to automatically get their order status
Completely free to use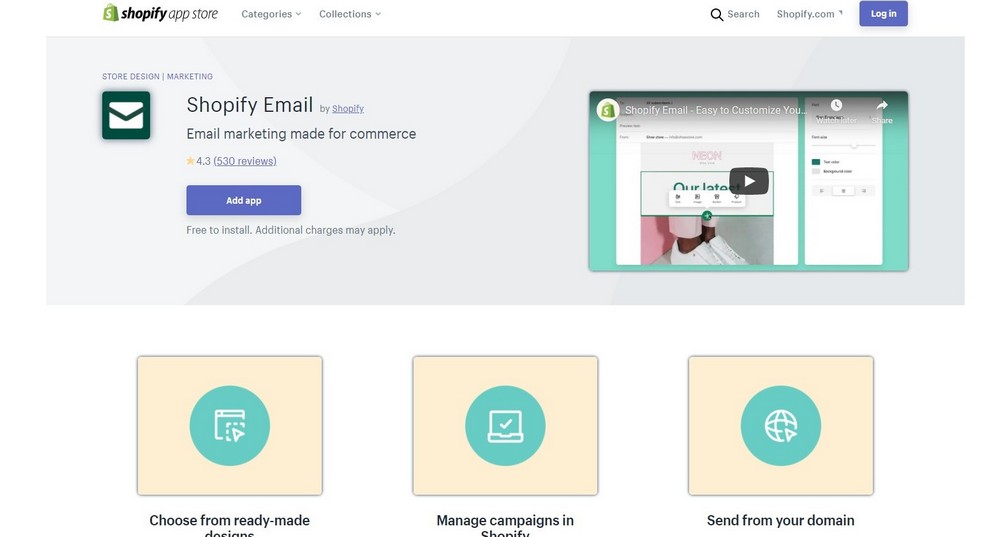 Email marketing is a great strategy you can use to build a loyal audience around your store and generate leads as well as sales. With the Shopify Email app, you can create an email marketing strategy for free.
The app allows you to send emails to your leads while promoting products, sales, discounts, and more. The app lets you send up to 2,000 emails per month for free and then it costs $1 per every 1,000 additional emails.
Main Features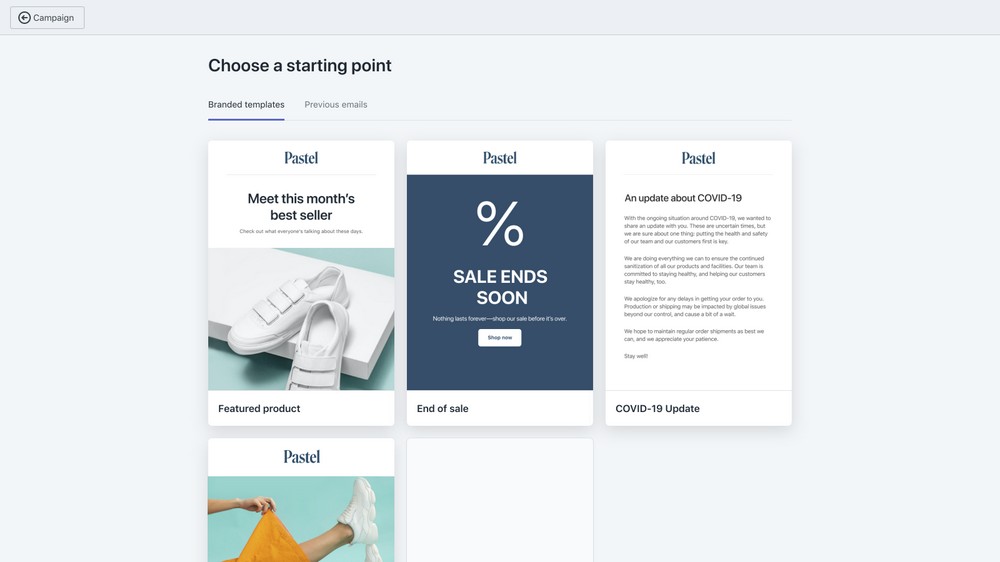 Send branded email newsletters to promote products
Import your contacts to build an email list
Easily design beautiful emails
Ability to track click-through rates, sales, and engagement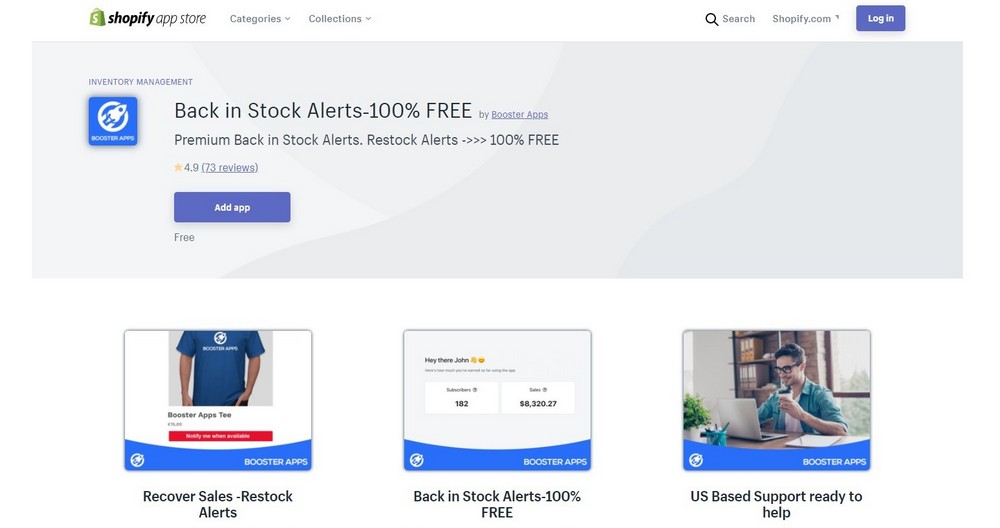 Your stock won't last long when you start generating lots of traffic and sales. But, that doesn't mean you have to turn away all the other customers.
Use the Back in Stock Alerts Shopify app to let users opt-in to receive notifications when your products are back in stock. It's as simple as that.
Main Features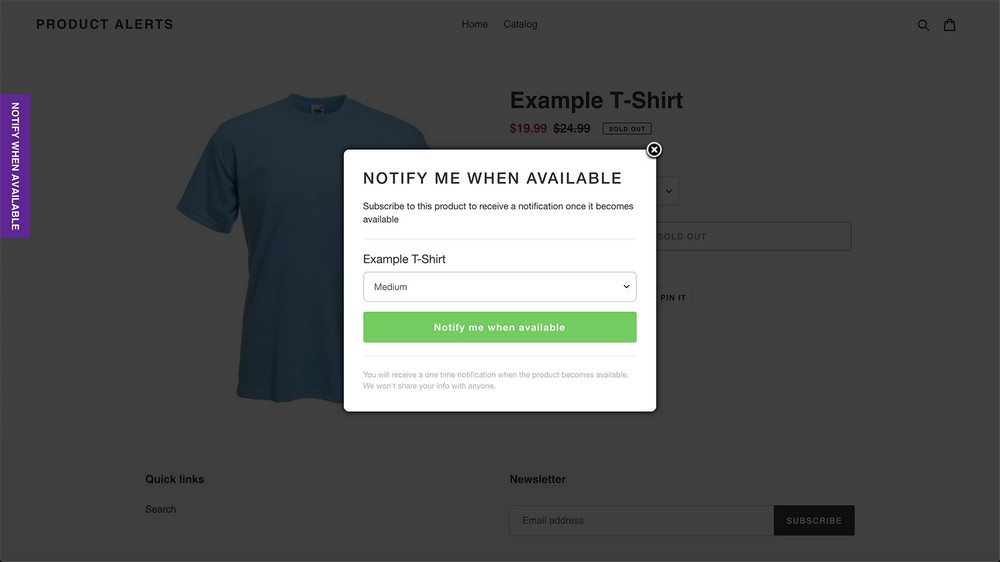 Send push notifications to let customers know when products are back in stock
Easy to setup and can be enabled and disabled with one click
Completely free to use without limitations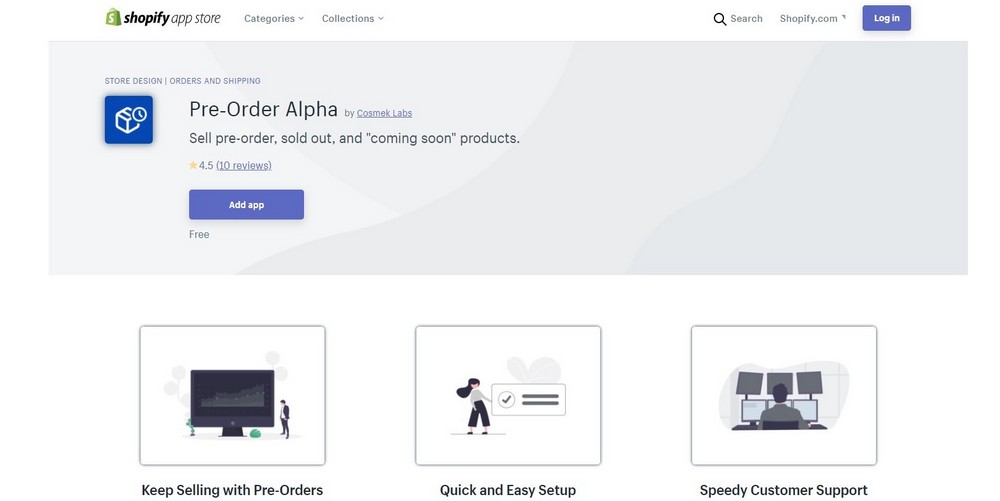 One of the best ways to promote your upcoming products is to accept pre-orders. With pre-orders, you can take orders before launching a product and manage your inventory more effectively.
With the Pre-Order Alpha app, you can setup a system to accept pre-orders for your products. It's perfect for taking orders for out-of-stock products as well.
Main Features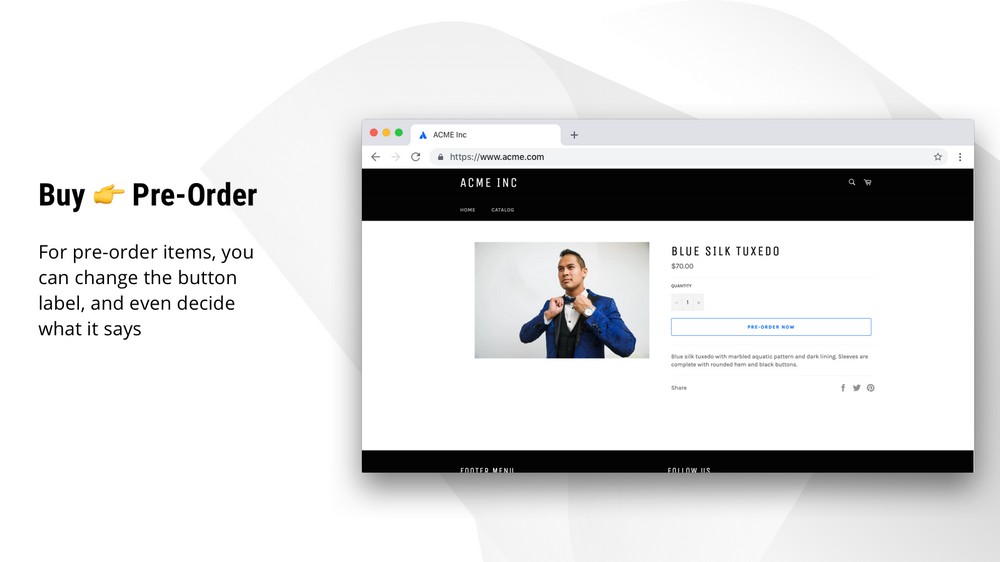 Easily setup a pre-order system in just two steps
Automatically tag pre-orders for easy fulfillment
Send email notifications to customers for pre-order confirmation
Conclusion
There is so much you can do with apps to make your Shopify store more professional as well as to supercharge your sales and revenue. Keep experimenting with new apps to make the most of your store.
Be sure to check out our how to use Shopify guide for more tips. And our best Shopify themes collection to find a unique design for your shop.