25+ Best Real Estate Lightroom Presets (For Real Estate Photography) 2022
When it comes to real estate photography, there are a lot of little details that go into making a truly amazing set of household pictures. Yet many real estate managers often find themselves wondering how to edit real estate photos in Lightroom.
Real estate Lightroom presets are a simple, and effective, way to improve the quality of your property's interior and exterior photography providing an incredible boost to its selling potential. Additionally, they're incredibly simple to use!
It's often not the complexity of Lightroom presets for real estate photography that overwhelms most people instead it's what options to use. With so many options out there, it's hard to zero in on the ones that stand out.
It's for this reason that we've compiled some of the best real estate Lightroom presets. We've collected both premium and free real estate Lightroom presets, all tailored to provide your photos with a professional finish.
Read on to see our list of the best Lightroom presets for real estate photography!
Get everything you need to supercharge your Adobe Lightroom workflow. From just $16, get unlimited access to thousands of Lightroom presets, Photoshop actions, templates, graphics, fonts and photos.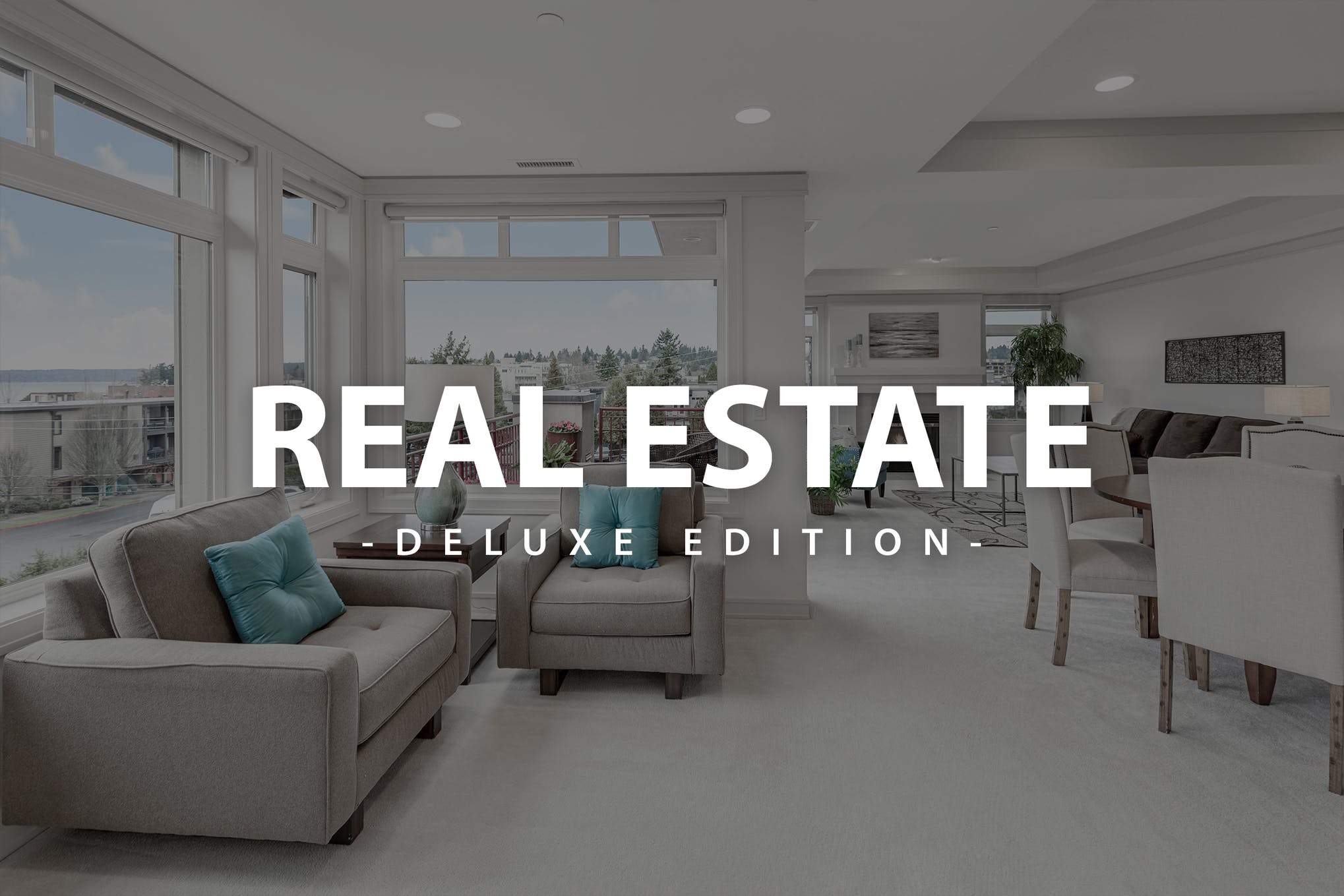 The Real Estate Deluxe Edition is fitting to find itself at the top of our list, as this package strives to provide every Lightroom preset option you could possibly need. From expertly crafted interior Lightroom options to stunning close-up furniture presets, this package has everything you need to create incredible real estate photography.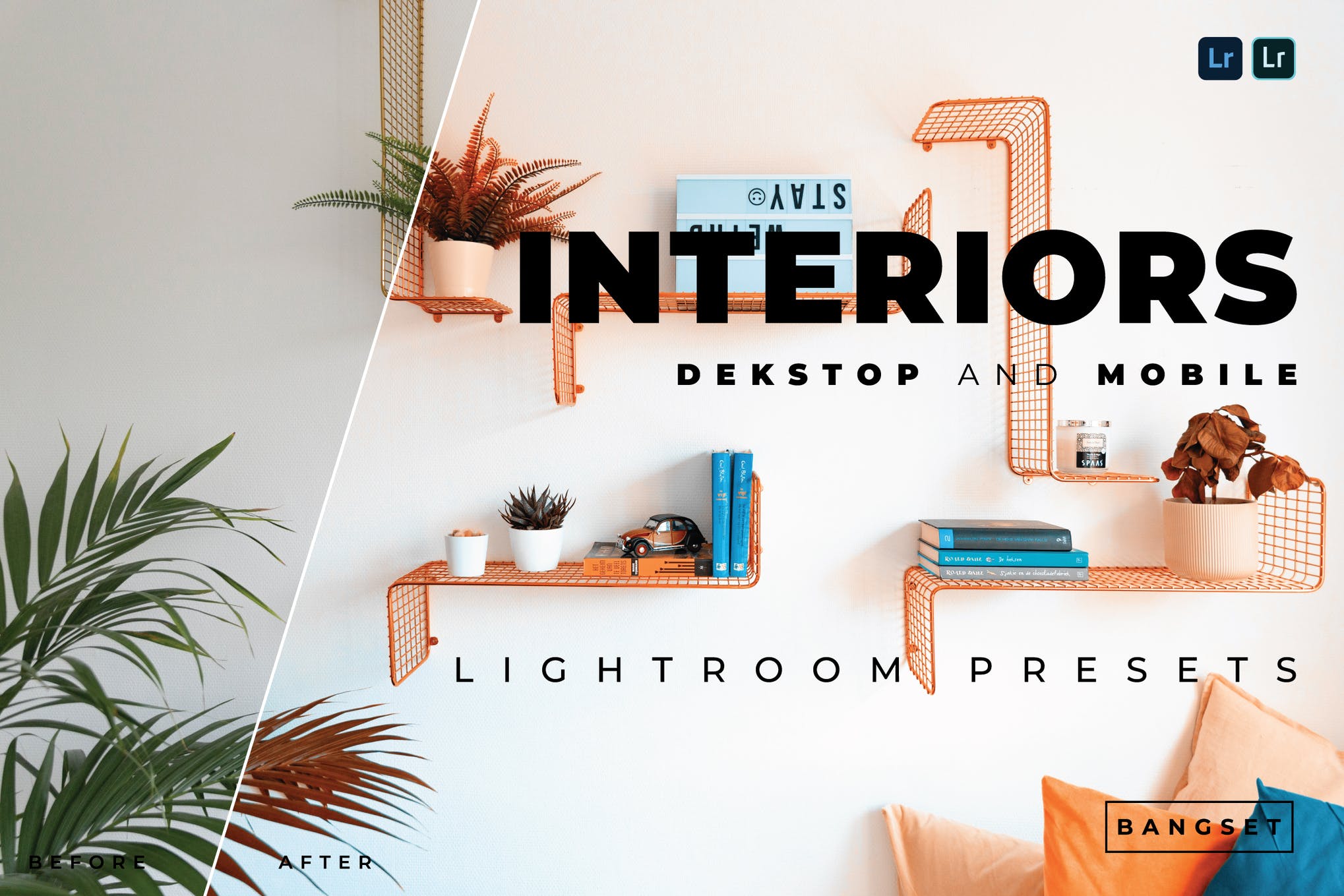 Make even the darkest corners of a real estate property shine with this assortment of bright Lightroom presets. Designed to help lift the lighting of the room, whilst still maintaining the same color balance of the picture, these presets will work wonders with those harder to capture interior shots.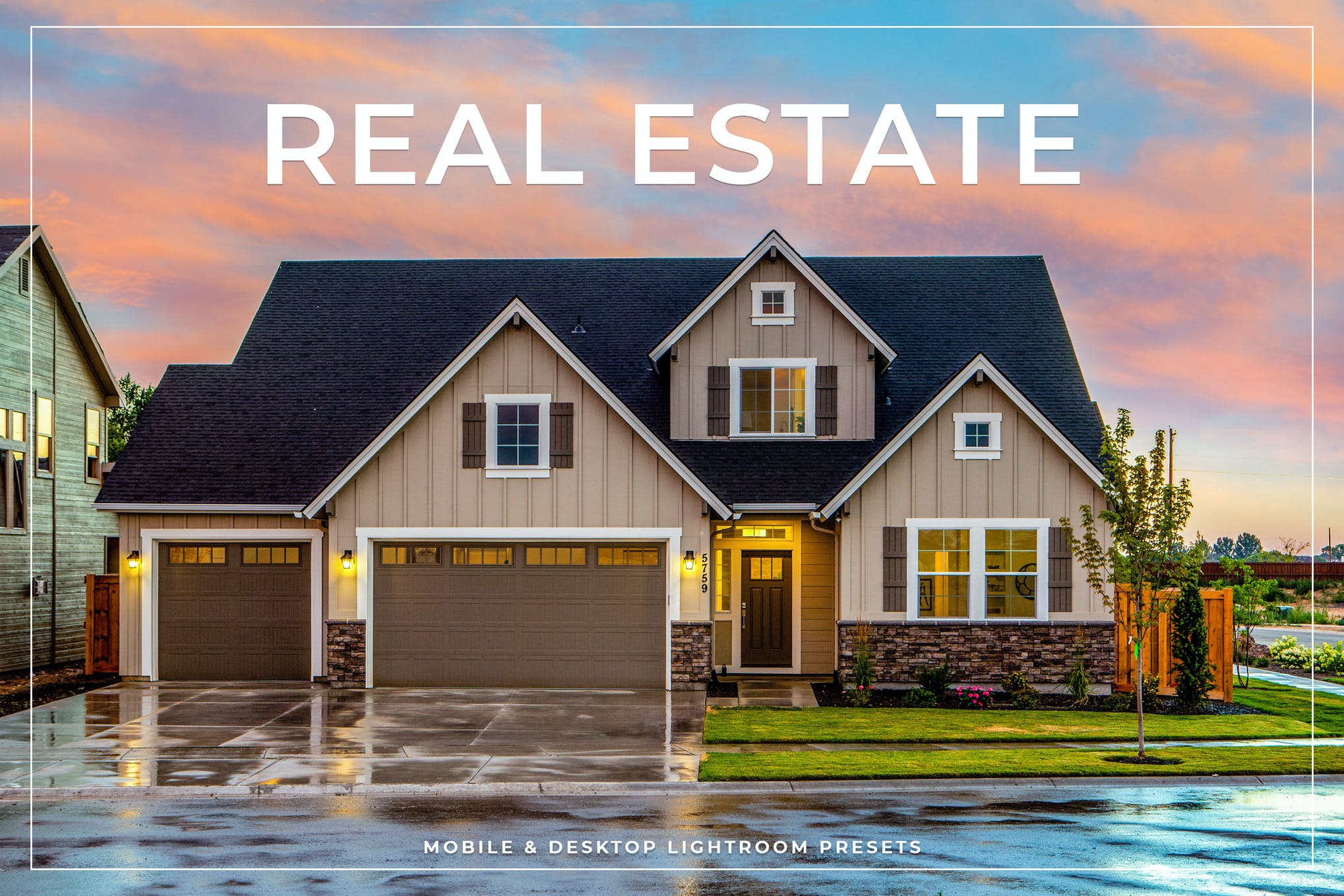 When it comes to finding the best Lightroom presets for real estate photography, you want a package that is versatile in its application. This Lightroom collection is exactly that, providing you with eleven different preset options that fit a wide range of interior photography applications.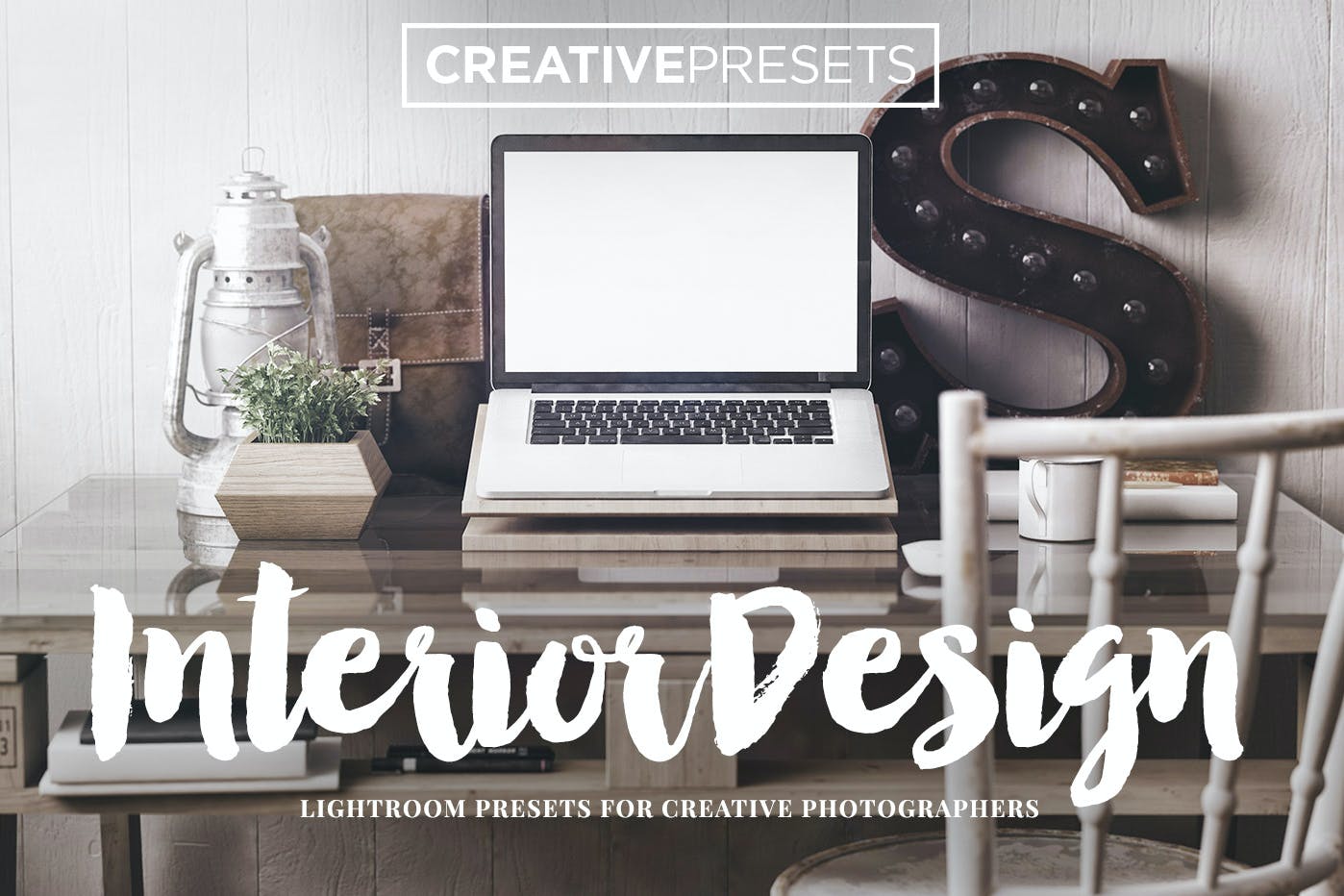 Looking for presets that specialize in interior shots? Then this Lightroom preset collection for mobile and PC is what you're after. The package includes thirty presets, designed to provide natural light and toning to your pictures without losing quality.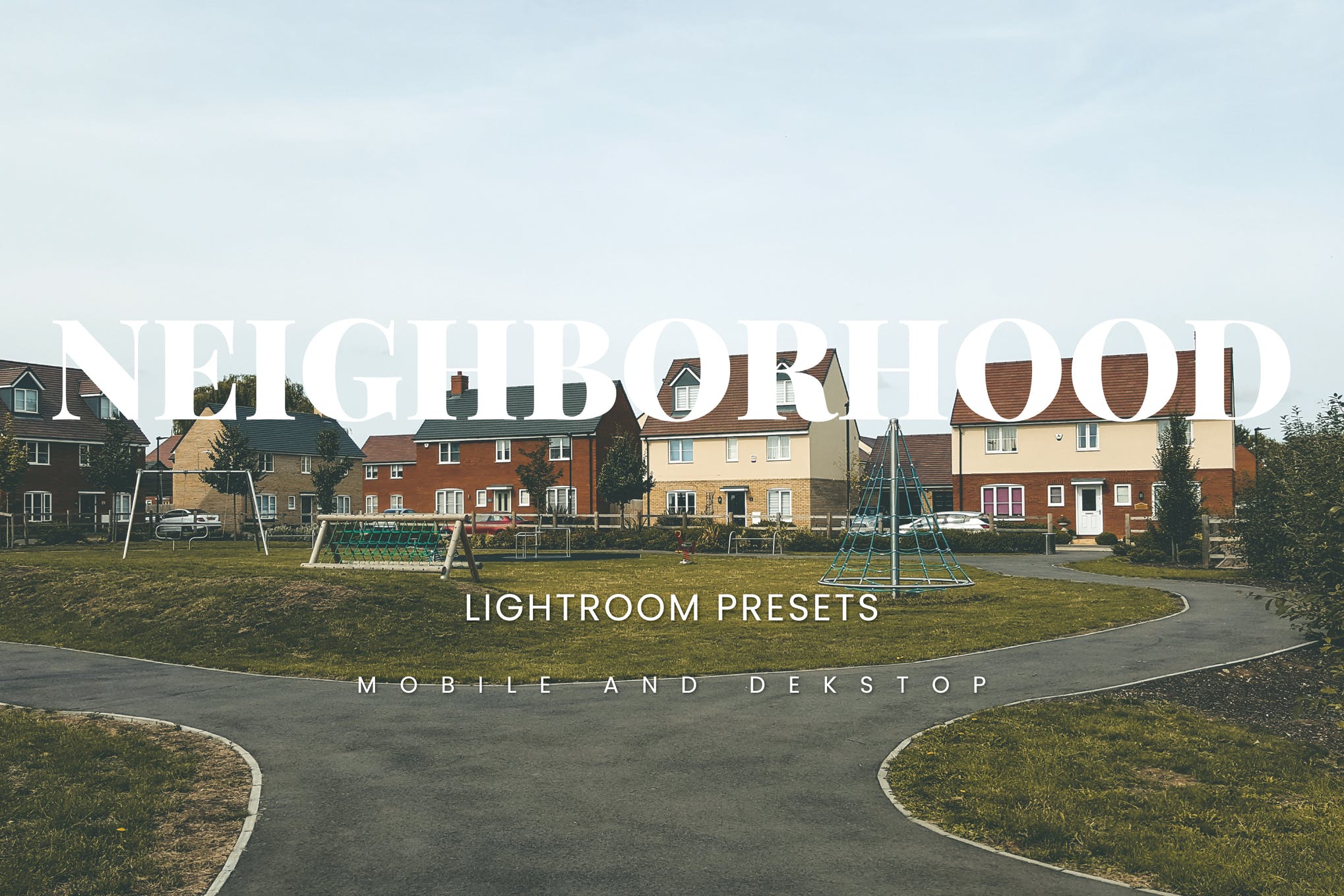 Bring an extra dash of light to those darker areas of your locality and showcase your neighborhood in the best light possible with this Lightroom collection that includes ten premium presets, each working to enhance your real estate photography in a non-destructive fashion.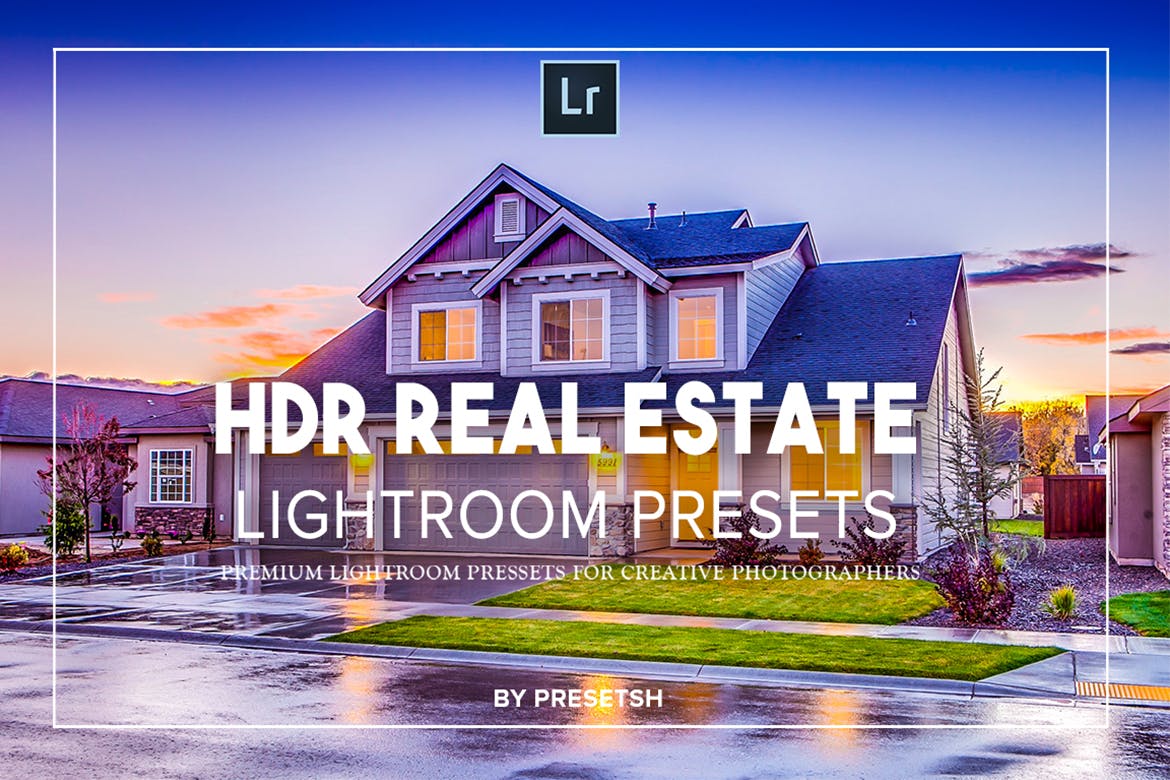 Bring the HDR effect to your real estate photography with this collection of Lightroom presets. It features a range of twenty different presets that will manage to lift deeply contrasted pictures and provide a soft and smooth finishing aesthetic.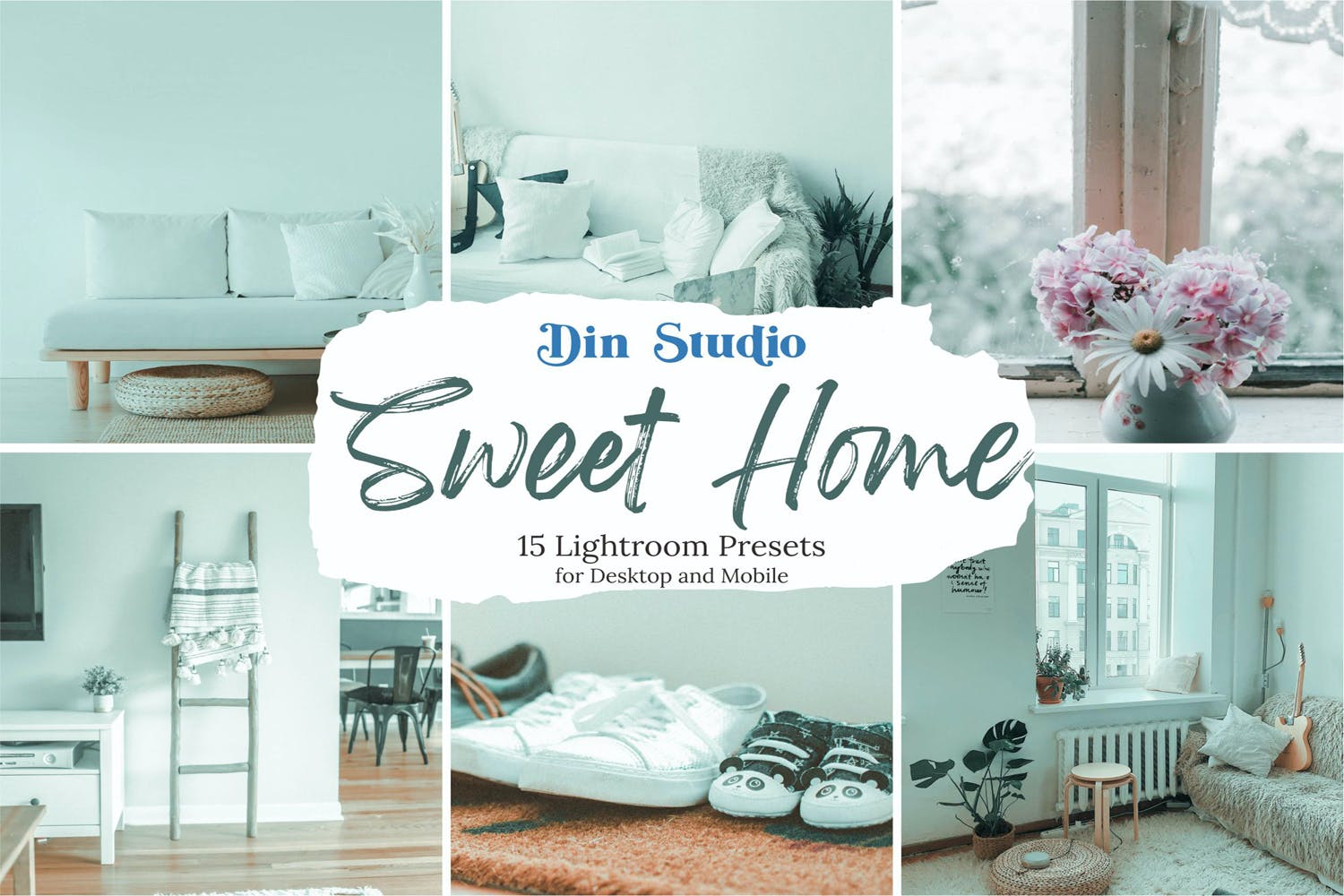 The Sweet Home collection comes to us from the specialized hand of Din Studio, an expert in the field of professional Lightroom presets. It helps to bring a soft white hue to your interior shots, and drown out harsh colors.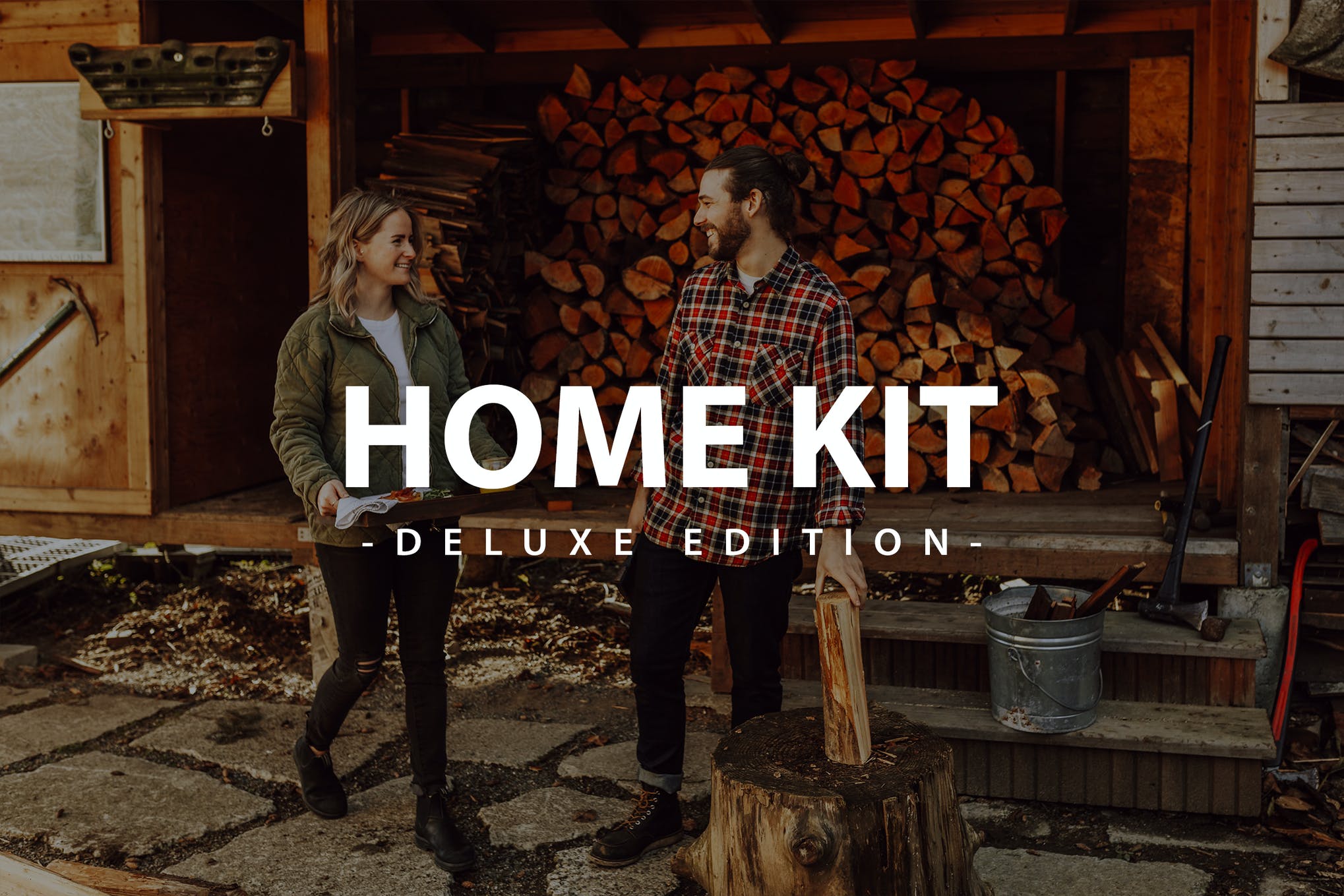 The Home Kit Deluxe Edition provides a range of moody Instagram-inspired Lightroom presets to spice up your real estate pictures. Each preset is tailored to provide a different level of contrast saturation, meaning you have all the control over how your pictures turn out in the end.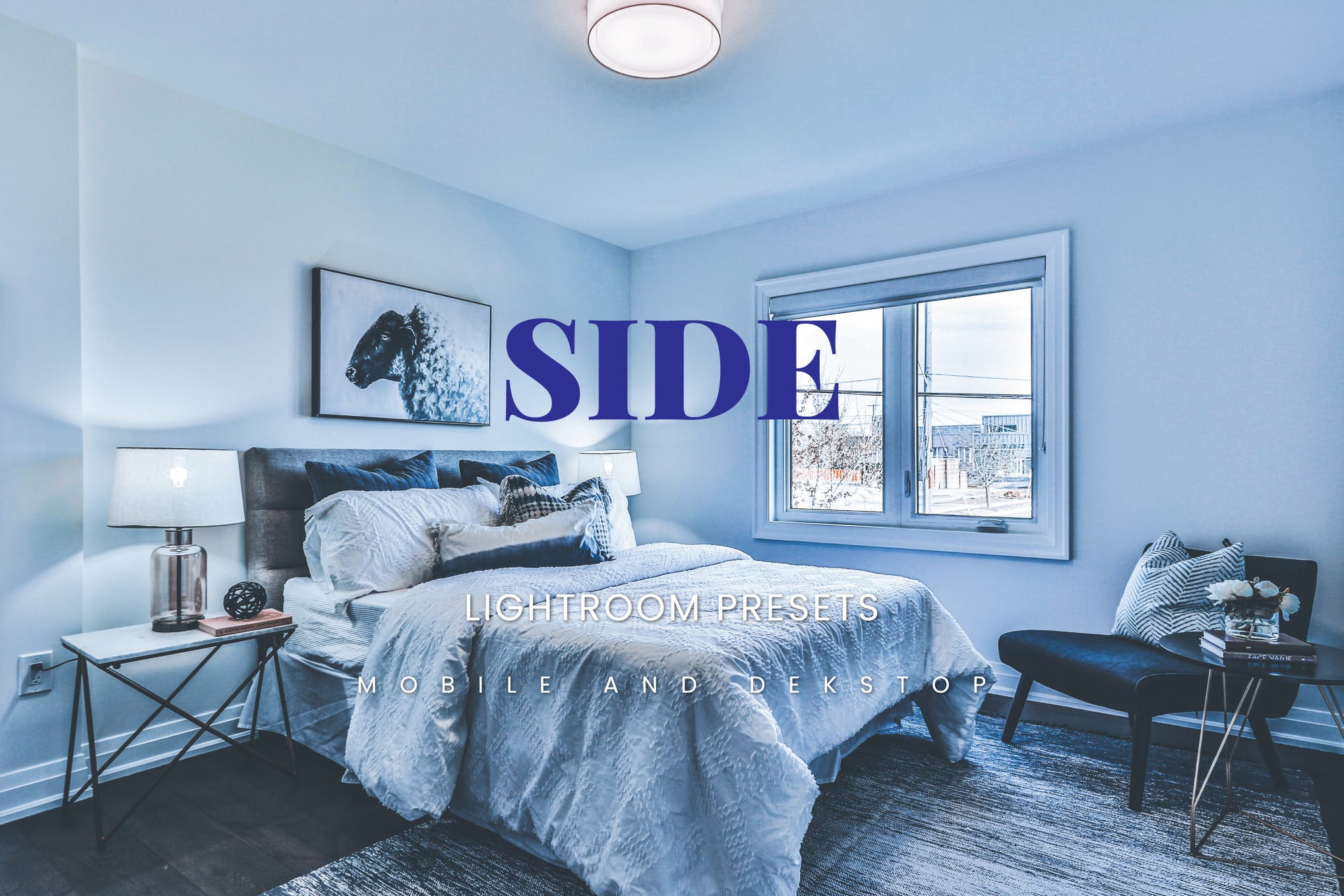 Side is another Instagram-inspired Lightroom presets' collection for interior photography. If you're looking to bring a trendy modern look to your pictures, then Side provides you with ten different presets to make that dream a reality.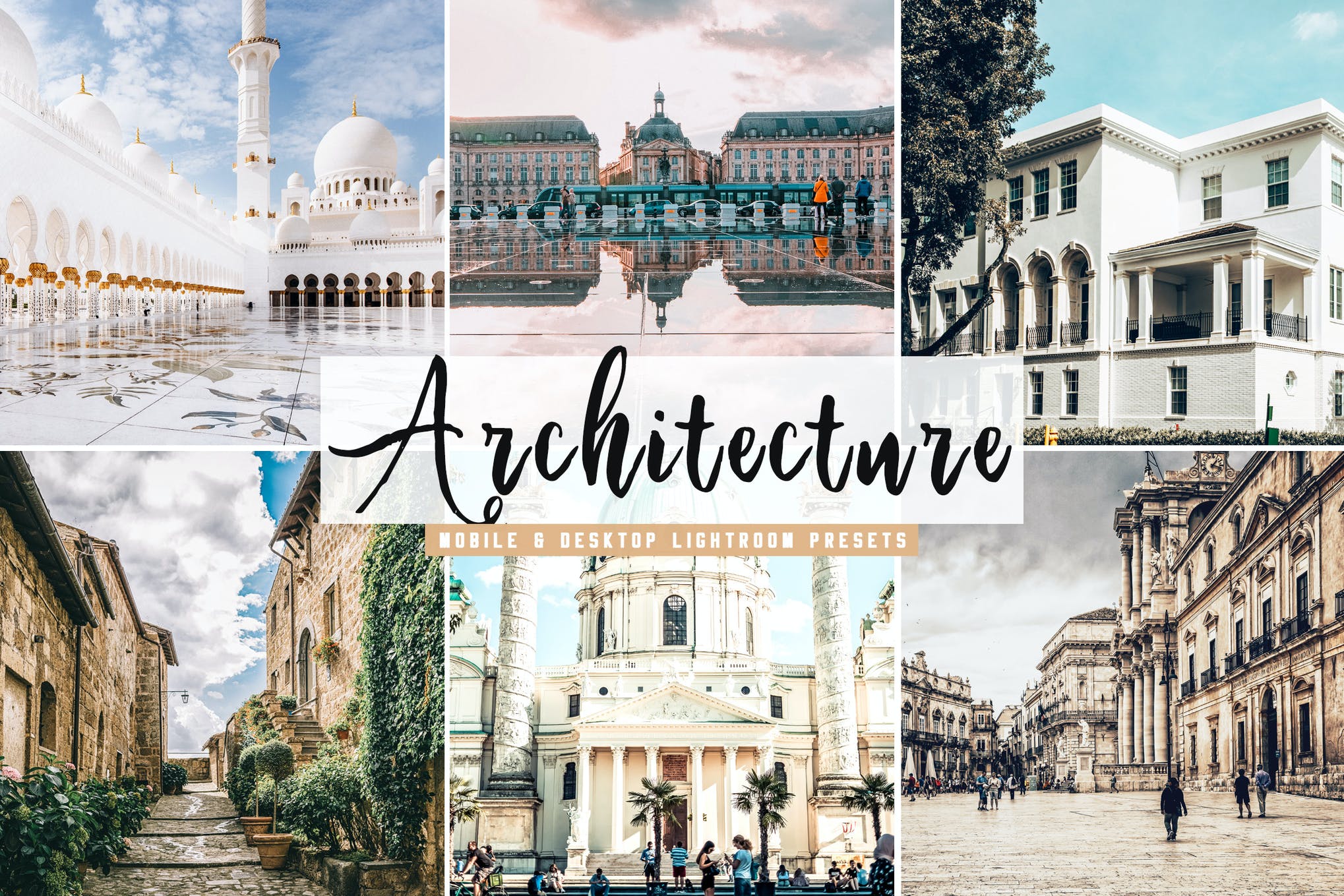 Next up we have is a range of expertly crafted Lightroom presets, striving to provide a unique whimsical atmosphere to your real estate pictures. Each of the eleven presets included provides a different gradient scale to their filters, allowing you to pick the right preset based on your original lighting.
Click pictures in the darkest hour of the night with confidence and get your property on the top of the buyers' list with the Urban Architecture Lightroom presets. It features four presets perfect for nighttime pictures that need a bit of enhancing deep blacks and soften whites.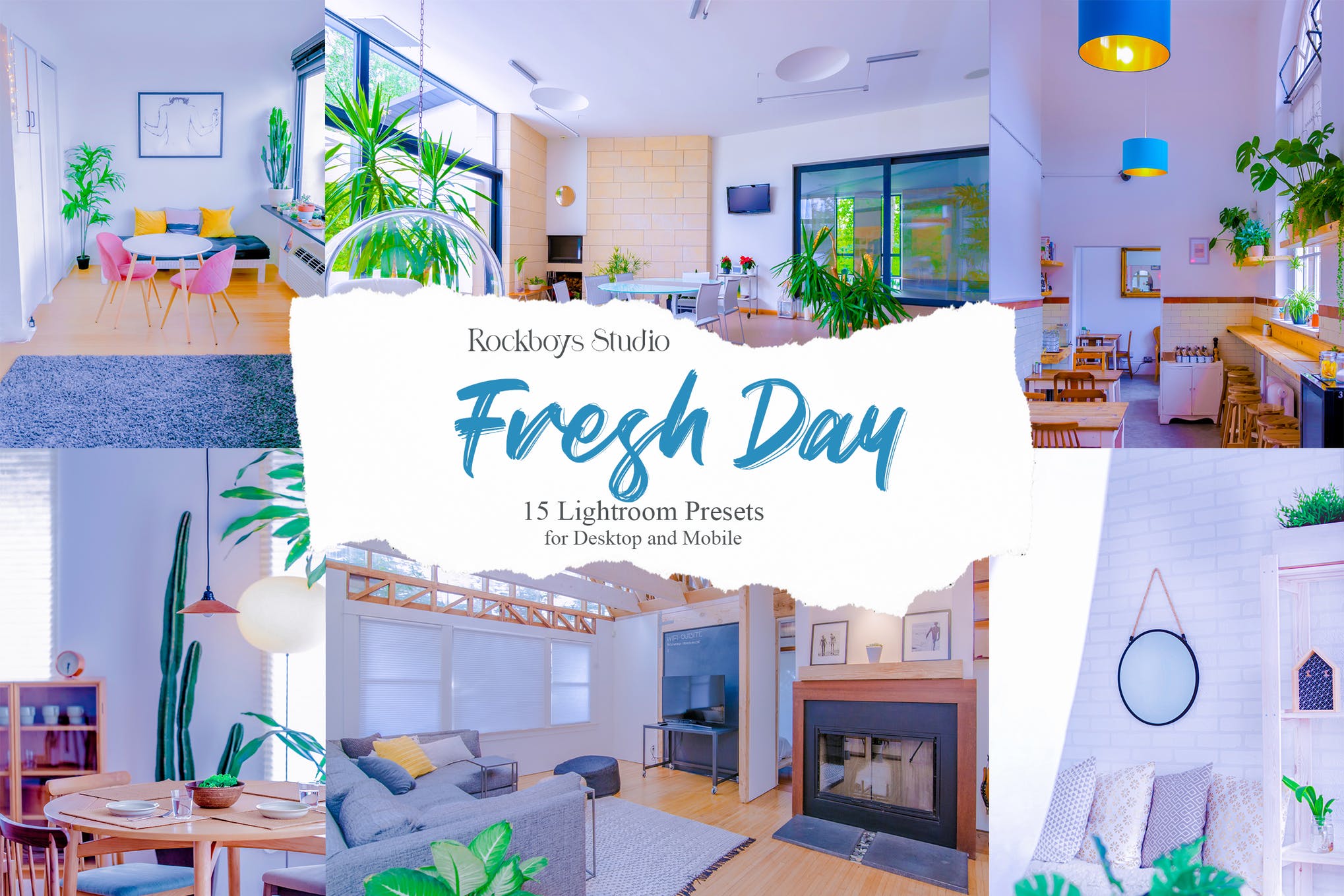 If you want to take a more colorful approach to your real estate pictures, then Fresh Day is tailored just for you. It offers a range of fifteen different presets that work to provide a professional and cheerful interior aesthetic.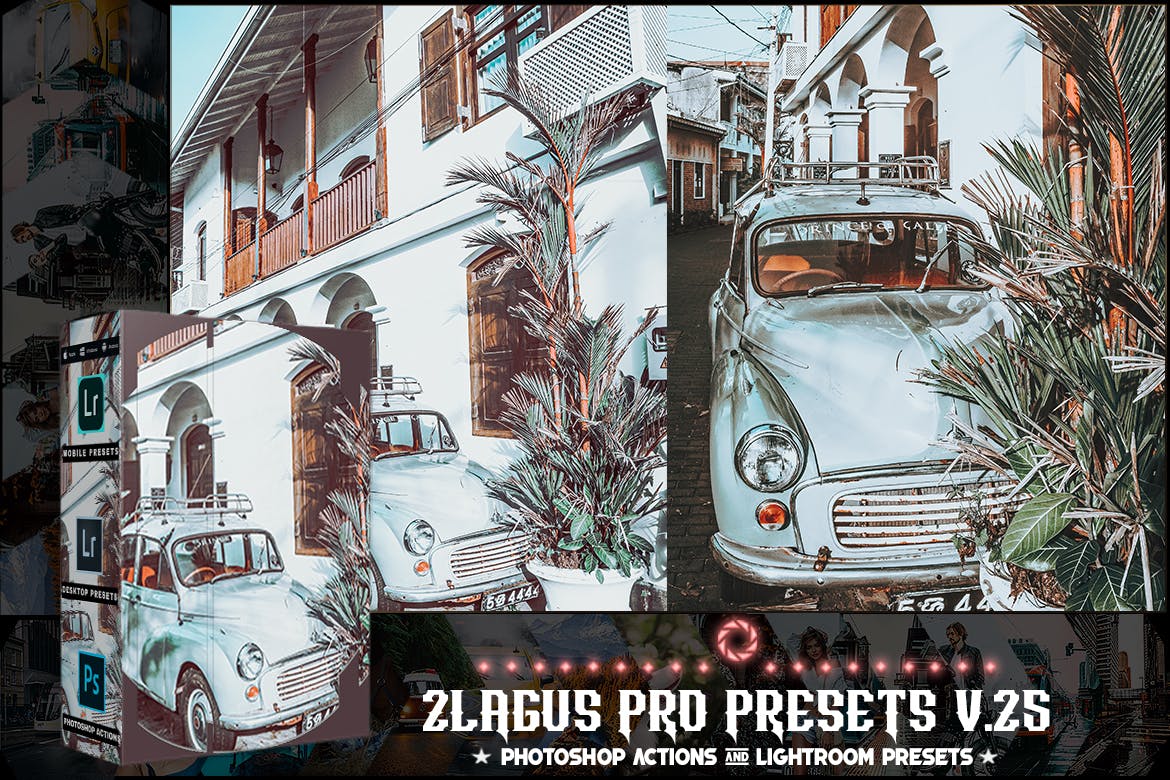 The Pro collection takes a bit of a different approach, compared to many other bright Lightroom presets for real estate photography. The presets work to provide a traditional brightened aesthetic, mixed with a clean-cut contrast balance, whilst enhancing deep color saturation.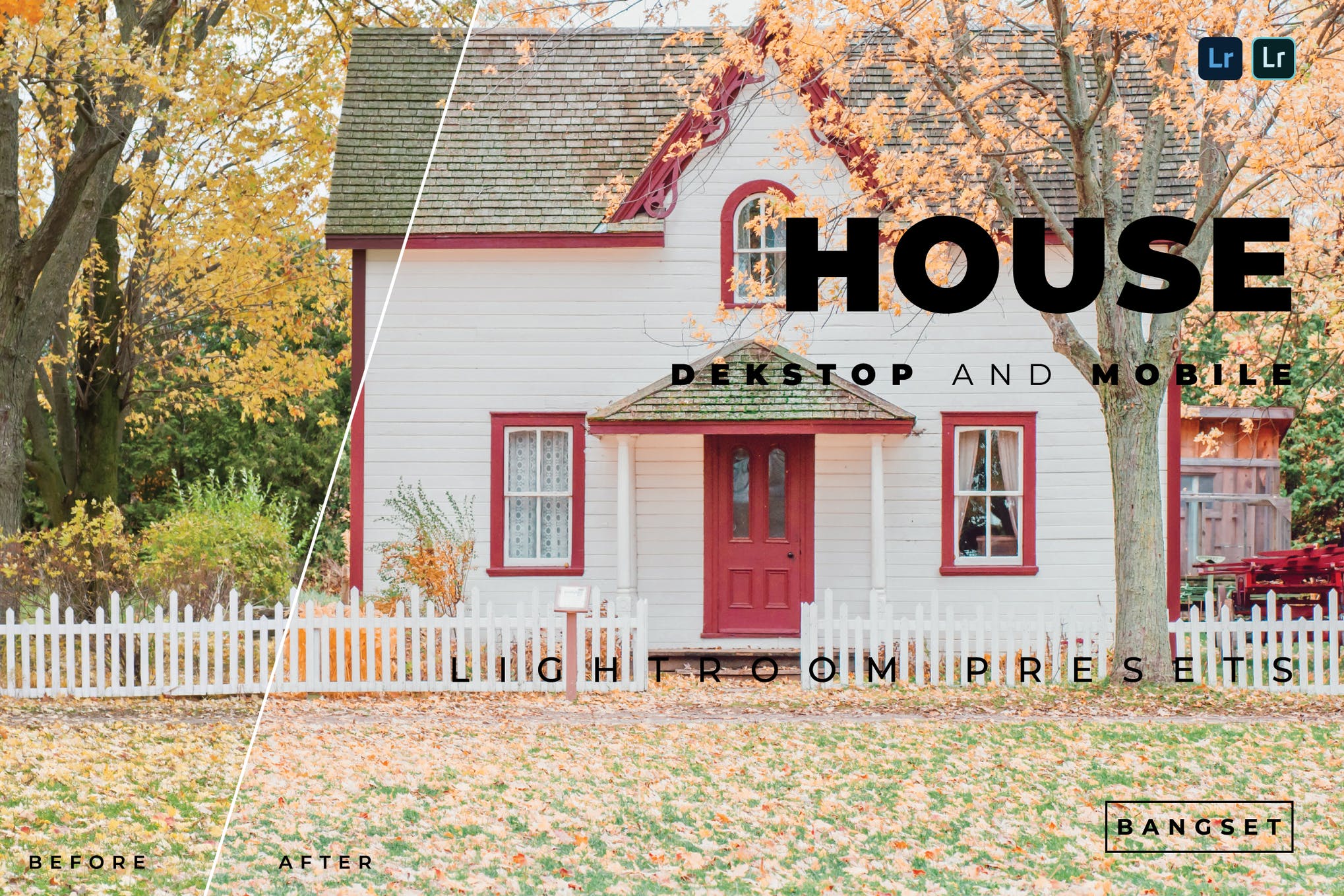 Bring out every little detail of your outdoor and interior photographs with this Lightroom preset collection. It features ten different presets, each tailored towards enhancing detail, balancing contrast, and providing a soft yet effective color saturation enhancement that is both captivating and professional.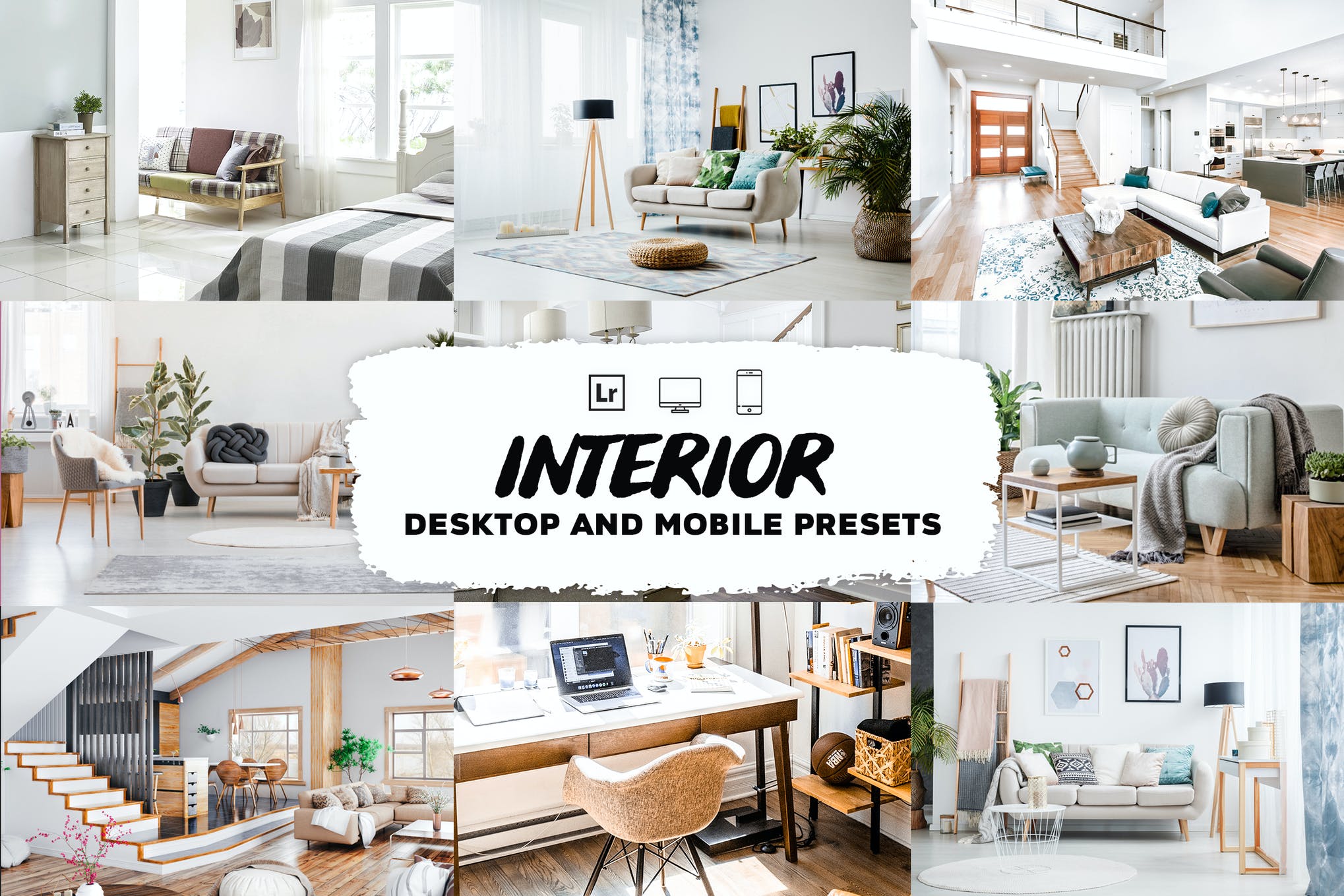 Want to highlight the furniture in the room? Then the Interior Design Lightroom preset bundle is what you're looking for. It features a range of minimalistic, yet effective, presets that work to bring out the contrasting lines of furniture and architecture to provide a captivating aesthetic that is hard to pass up.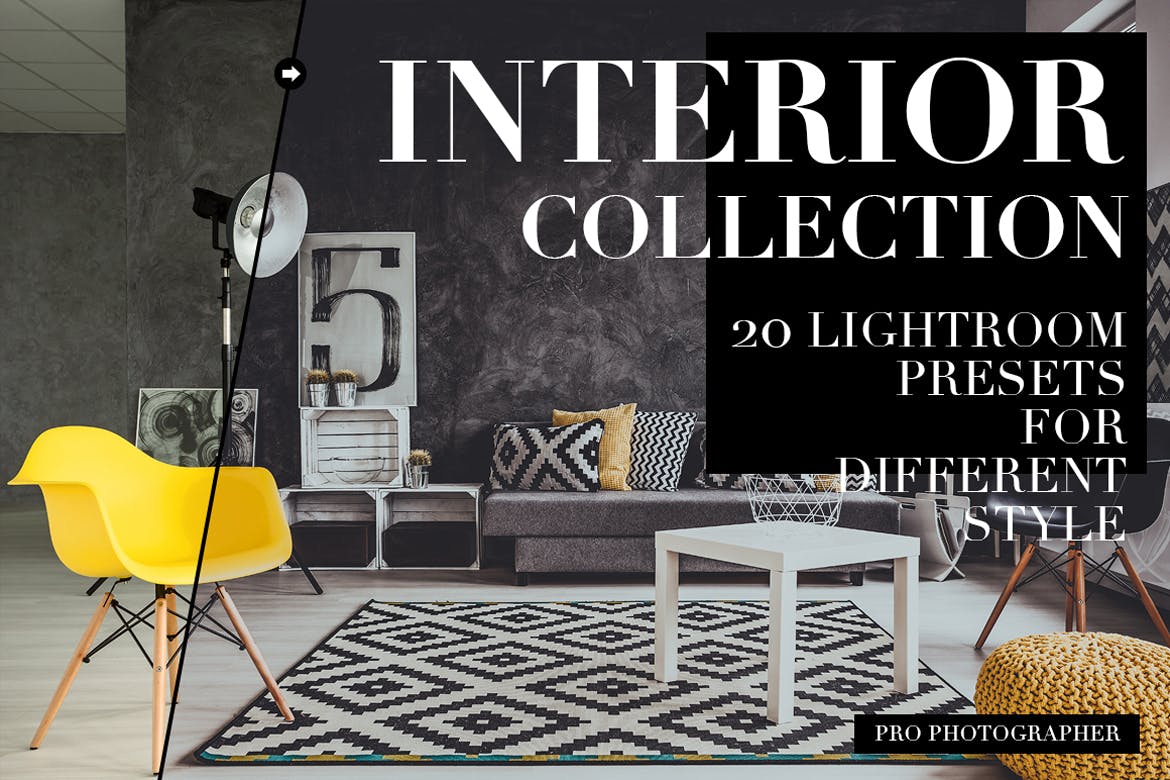 If you are looking to get your hands on an extensive collection of Lightroom presets for real estate photography, you're in for a treat. From bright whites to matte style, and old vignette to metallic finish, and from soft hues to hard motifs, this collection has everything you'll ever need to make those interior shots stand out.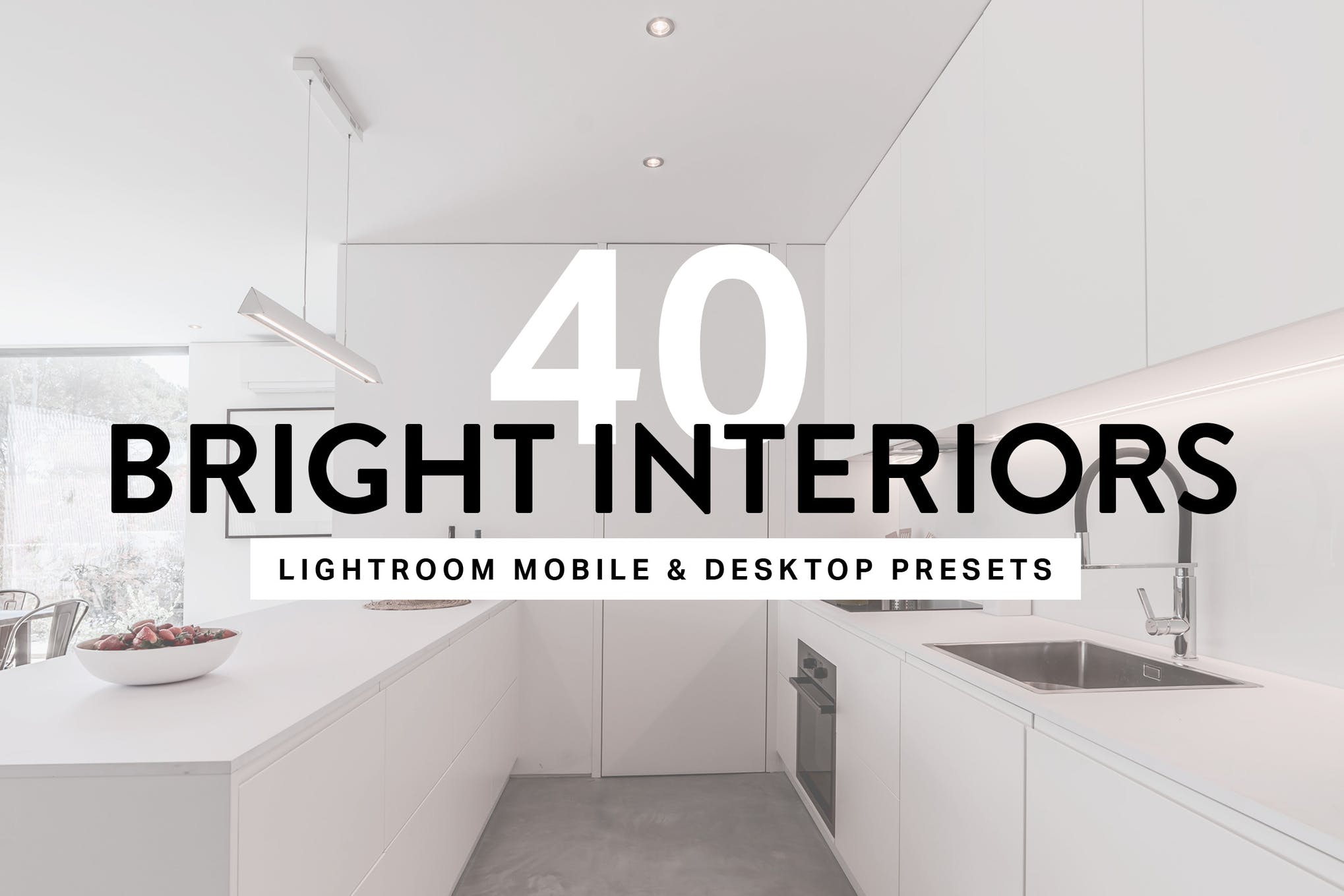 If you're trying to take pictures of a home interior, but the lighting just isn't helping you, then this Lightroom collection featuring forty presets will be of great help. The presets are designed to lift the contrast and bathe the motifs in a bright glow, whilst maintaining the definition of the picture.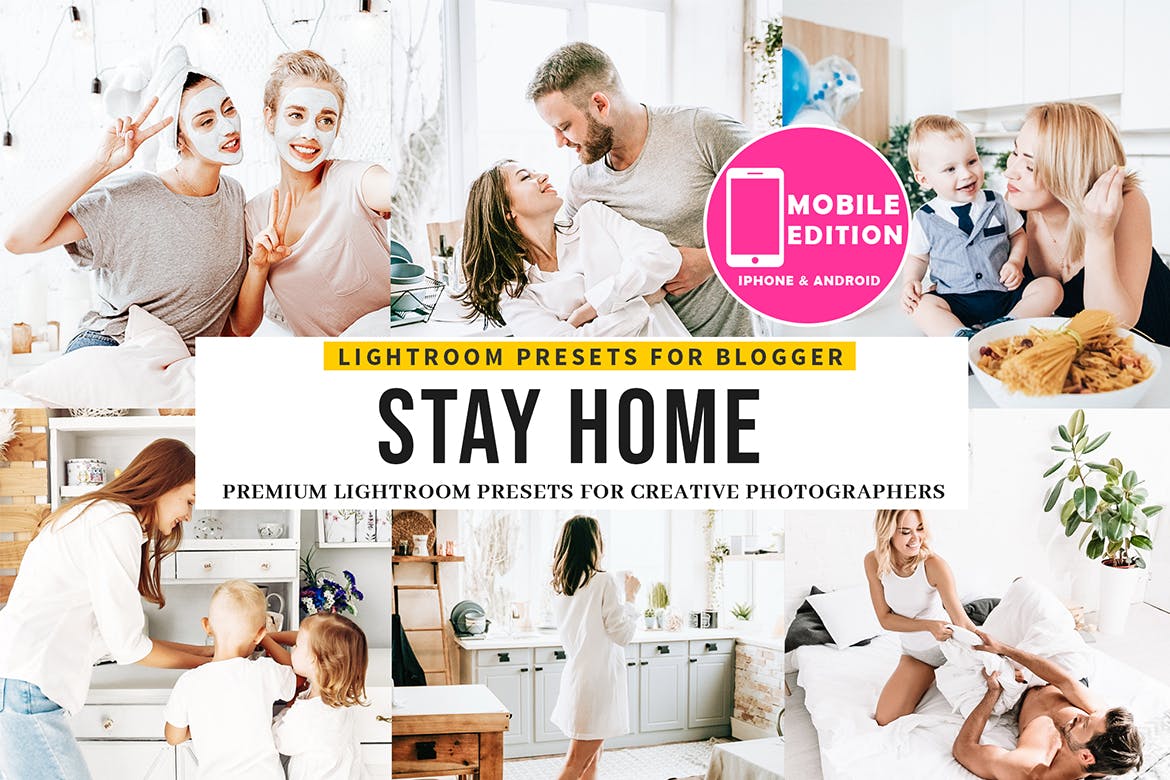 Bring a touch of happiness and joy to your interior shots with the Stay Home Lightroom collection providing a range of ten expertly crafted presets that are supported on PC and Mobile. It helps lift your pictures up to a professional level with only a few clicks, no wonder it's one of the best Lightroom presets for real estate photography.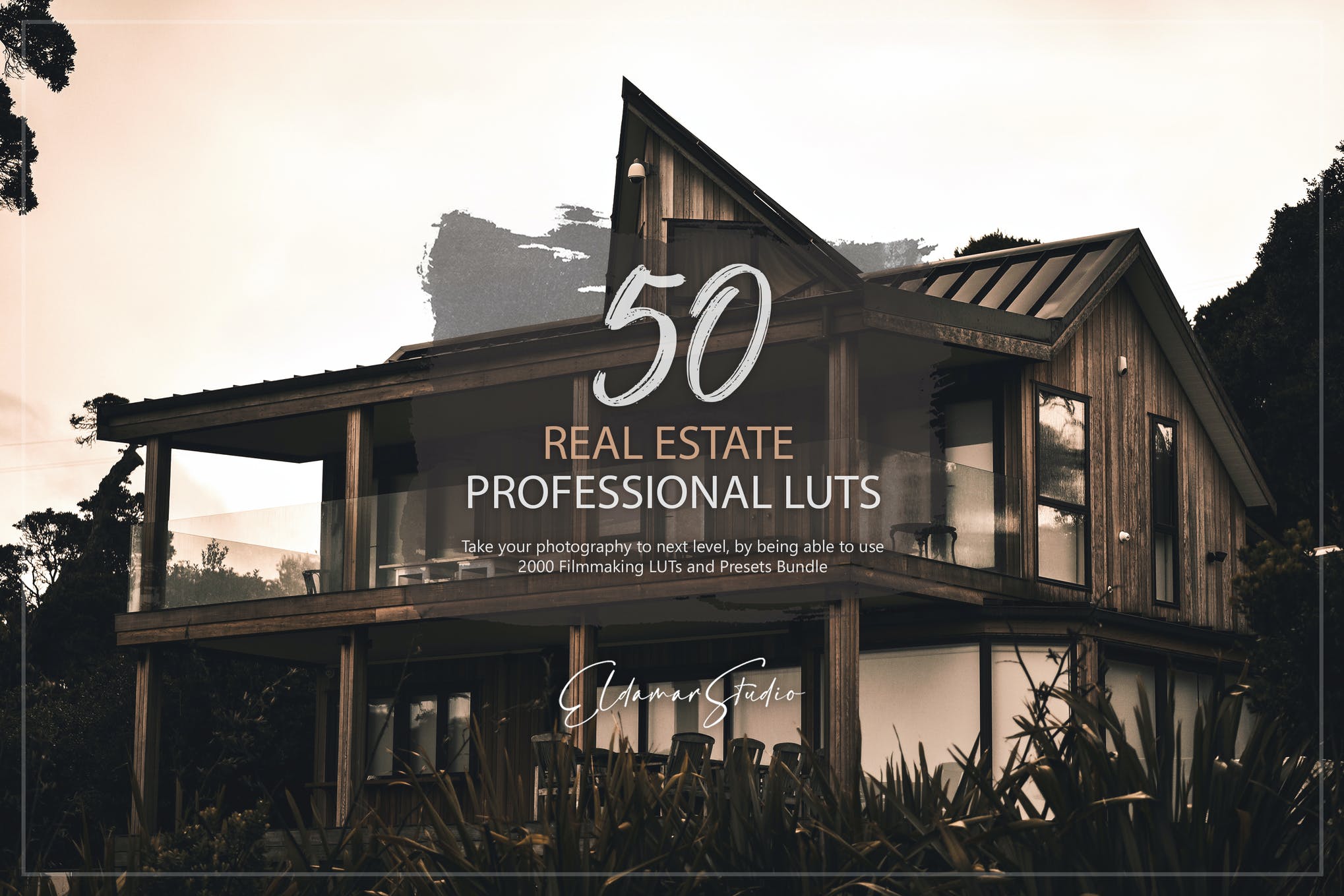 Are you tired of adding the same effects to your photos over and over? It would be nice if you could add unique effects to your photos and make everyone wonder how you did it! Here we have the most diverse collection of LUTs in 2022 for real professionals. Within a few clicks, you can add amazing effects to your photos! It is so simple!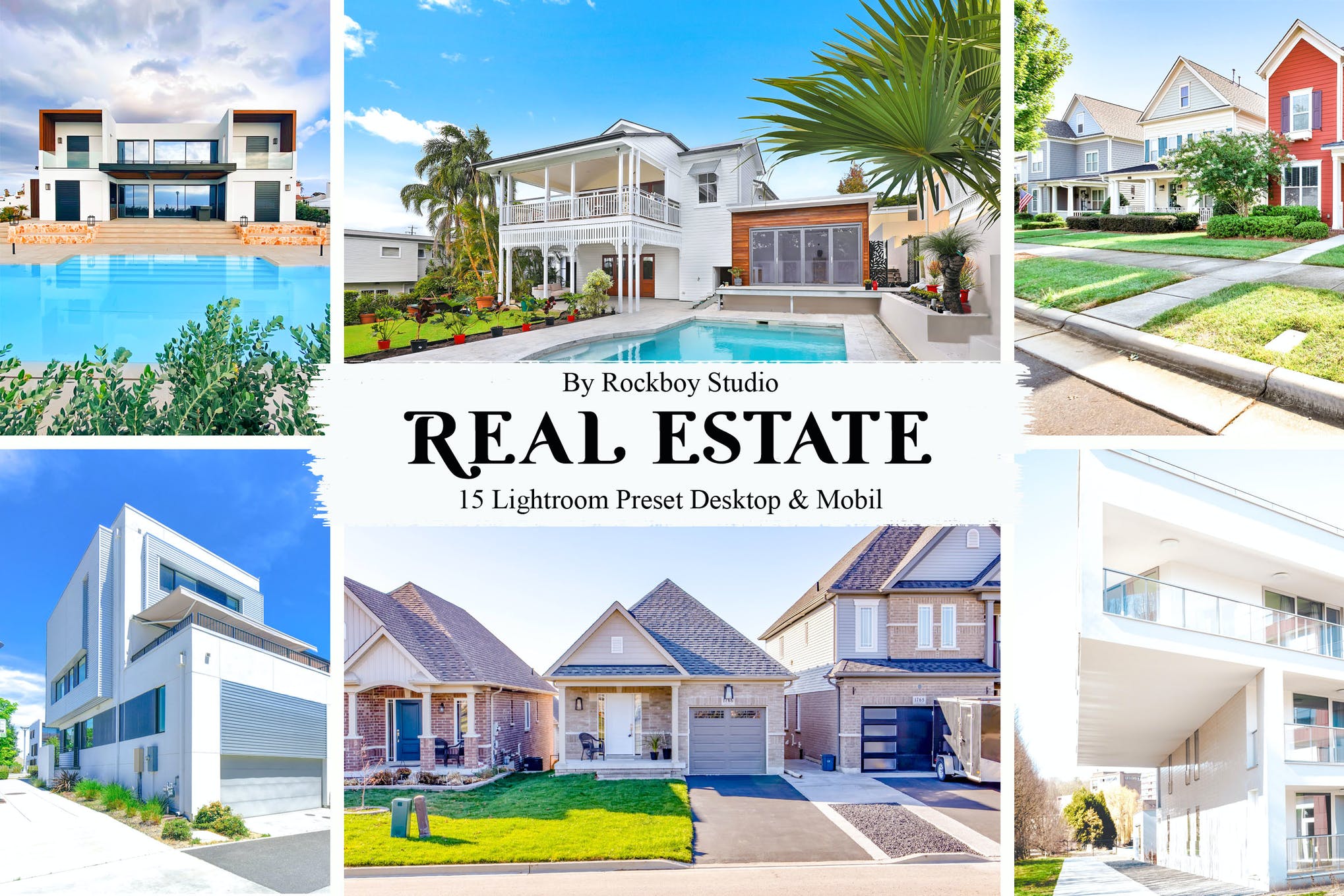 Check out this clean, minimal product featuring 15 Lightroom presets perfect for processing photos of real estate, office, interior, landscapes, trees, flowers, clouds, wildlife, and other similar scenes.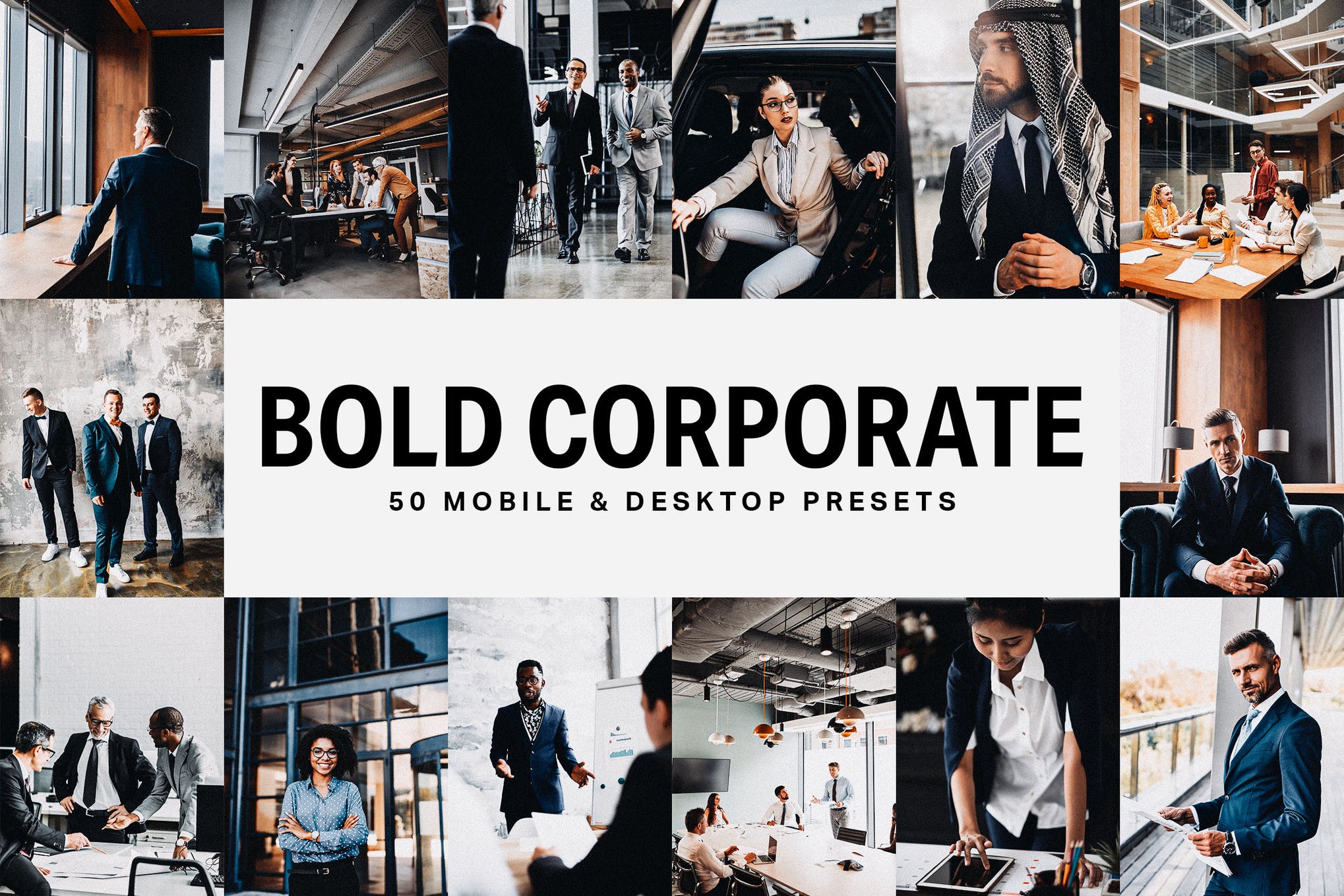 Elevate your photography with these bold business Lightroom presets. The unique color transformations are based on popular business color palettes. This bundle will give you an incredible 50 Lightroom presets to pick from so you'll find the perfect look for every photo.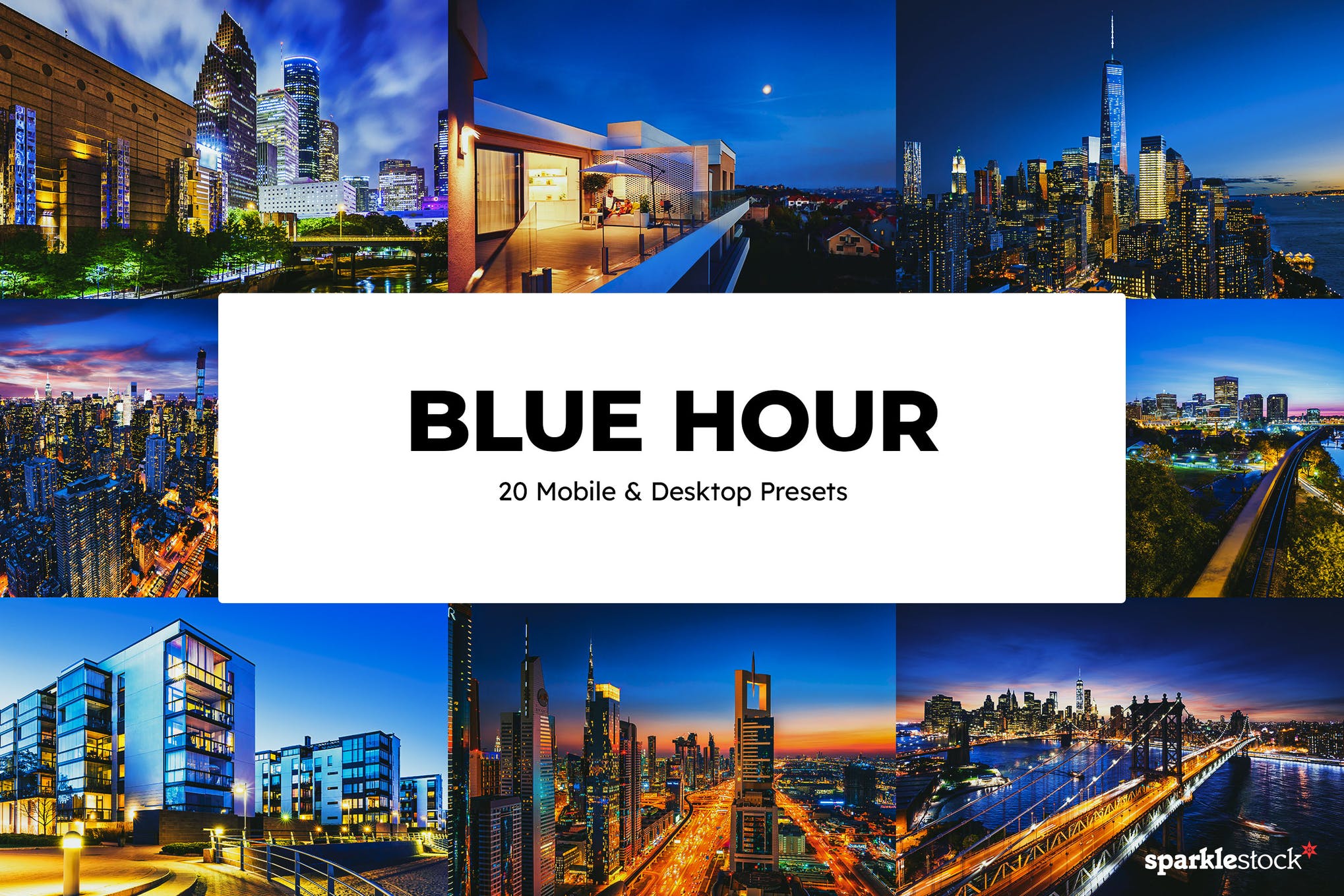 Redefine the night with these tranquil Lightroom presets. These blue hour themed presets make your photos look like they were shot at twilight. They're perfect for landscape and real estate photography.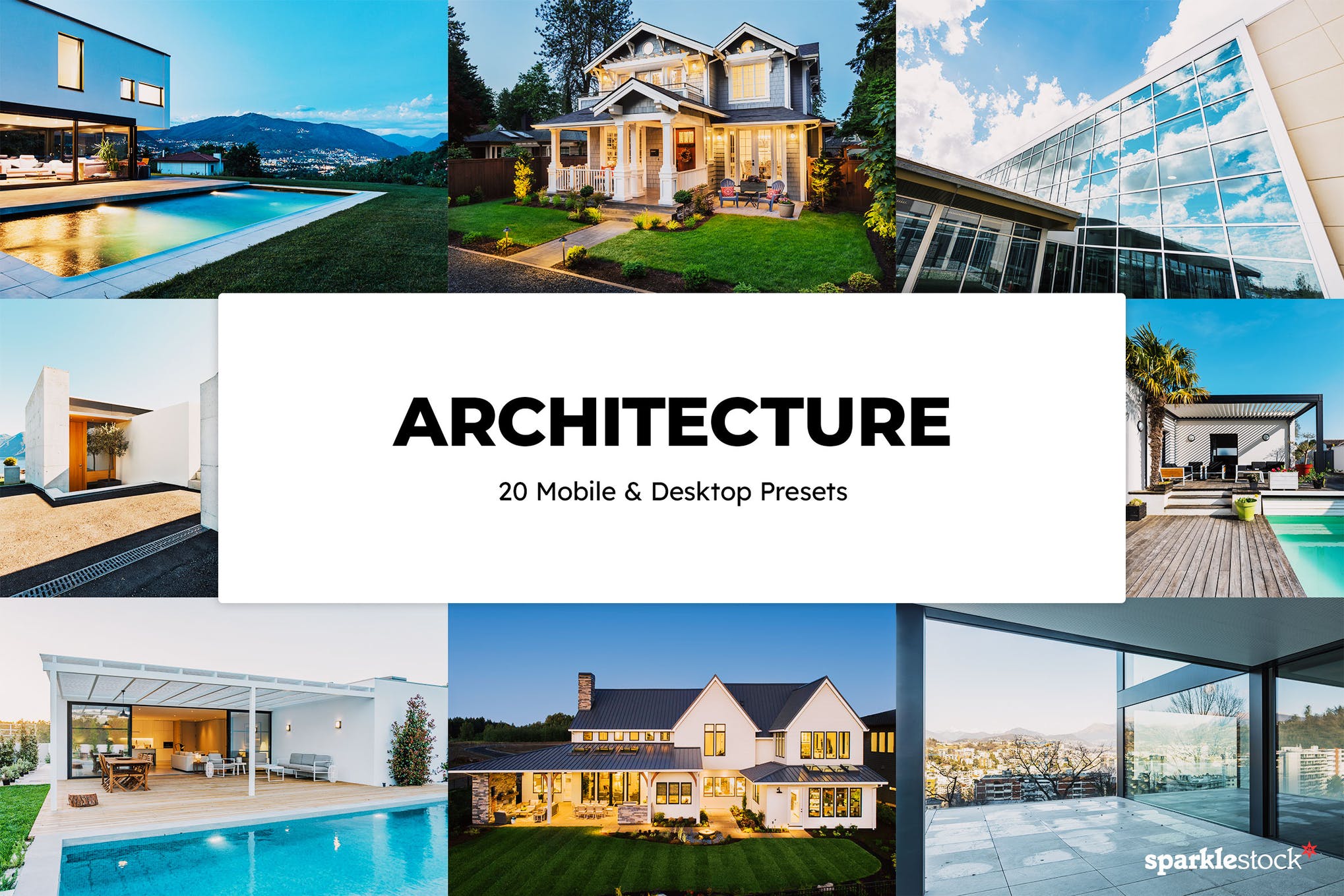 Not sure what to do with your architecture photos? We have the perfect solution. This preset pack will make any of your architecture shots pop! All of the presets produce natural results and are perfect for real estate photography and videography.
Free Real Estate Lightroom Presets
Whilst it may be a costly endeavor to sell your house, it doesn't have to cost you anything to get the best Lightroom presets for real estate photography. Let's take a look at a few free real estate Lightroom presets that we think are something special.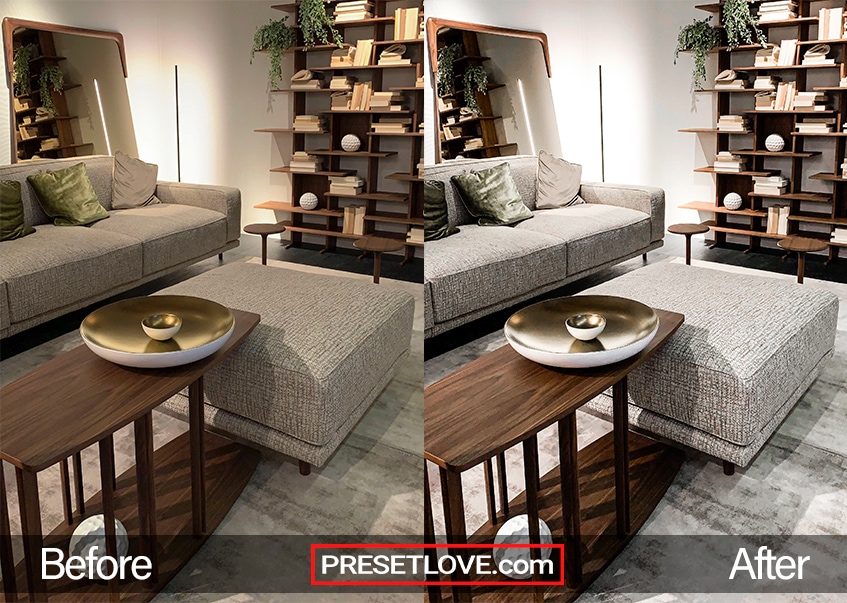 Indoor Bright is a Lightroom preset that helps to cut down on the harsh reflection of too much blues and yellows in a picture. A great option for a wide range of interior shots that need to be illuminated by cozy daylight brightness, and create an ambiance that's calm and inviting.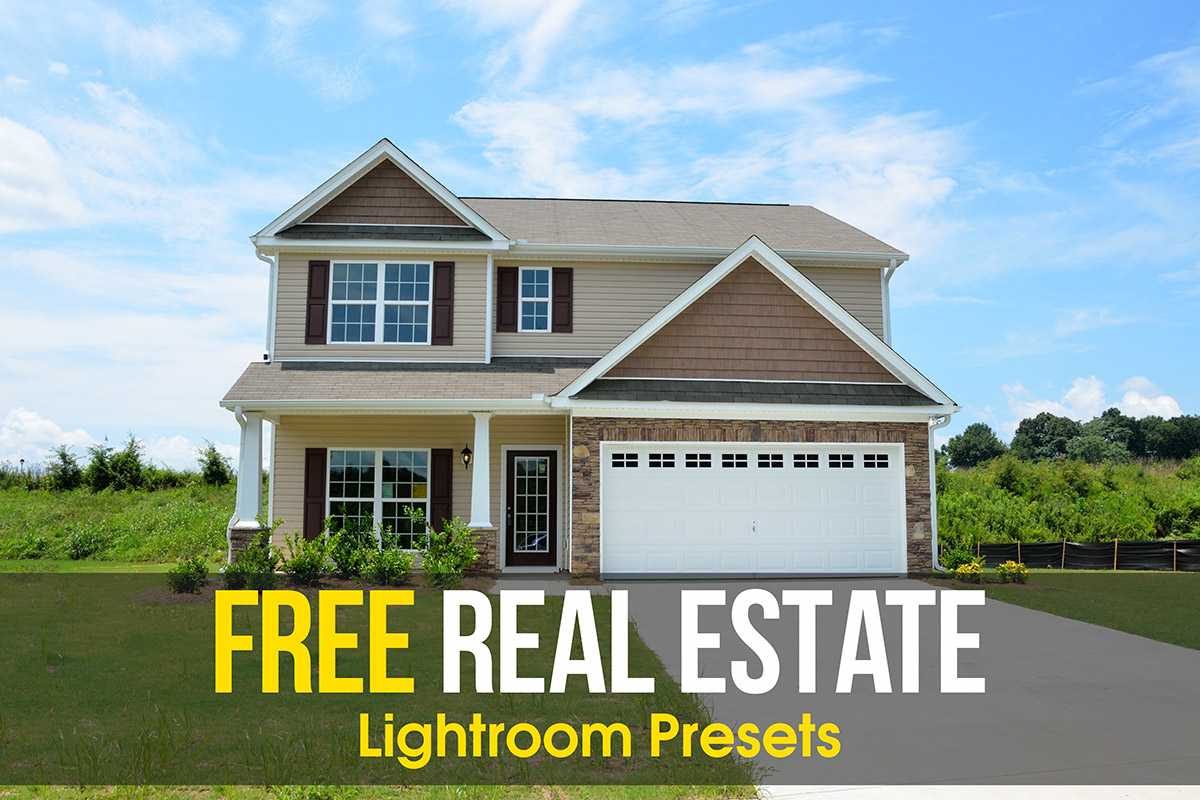 Use this minimalistic collection of free Lightroom presets for real estate photography to bring out an added dash of brightness to your interior shots. A great option for those photos that can't seem to get enough natural light into them.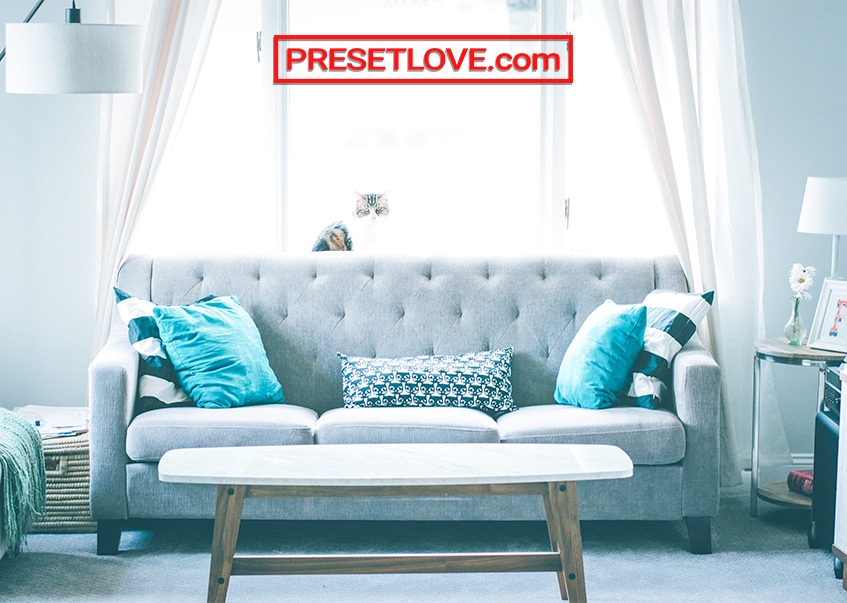 Give a serene and cozy feel to your property's interiors with Hygge, a free real estate Lightroom preset that brightens up the spaces, softens tones, and gives a nice tranquil look to the images creating a very chill vibe anyone would love to come back to after a long tiring day at work.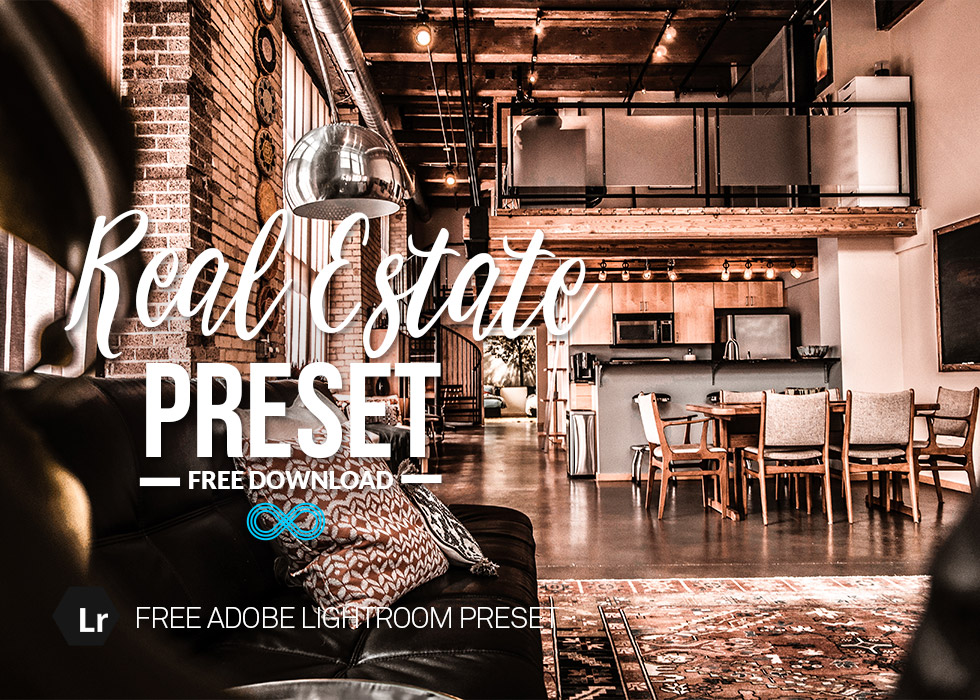 If you want your real estate pictures to pop, and instantly draw attention, this is your go-to Lightroom preset. It livens up dull pictures in just a few easy clicks and makes them look a lot more tender and appealing.
Create Amazing Interior Shots With The Best Lightroom Presets For Real Estate Photography!
Creating professional-grade real estate photographs has never been easier with these Lightroom presets at your fingertips. Pick up one of these interior specialized real estate Lightroom presets, and create an incredible photoshoot for your property with ease! With these options in your toolkit, you will never have to worry about how to edit real estate photos in Lightroom.